We are supported by readers. When you purchase through links on our site, we may earn an affiliate commission.
Hello Ladies,
A dash of mascara adds the perfect finishing touches to our eye makeup. The way it opens up our eyes simply makes it a product that you can't do away with. The popularity of Lakme's Eyeconic Kajal made me go ahead with Lakme Eyeconic Curling Mascara.
Let's see if it lived up to the expectations of "Eyconic" Kajal range.
Lakme Eyeconic Curling Mascara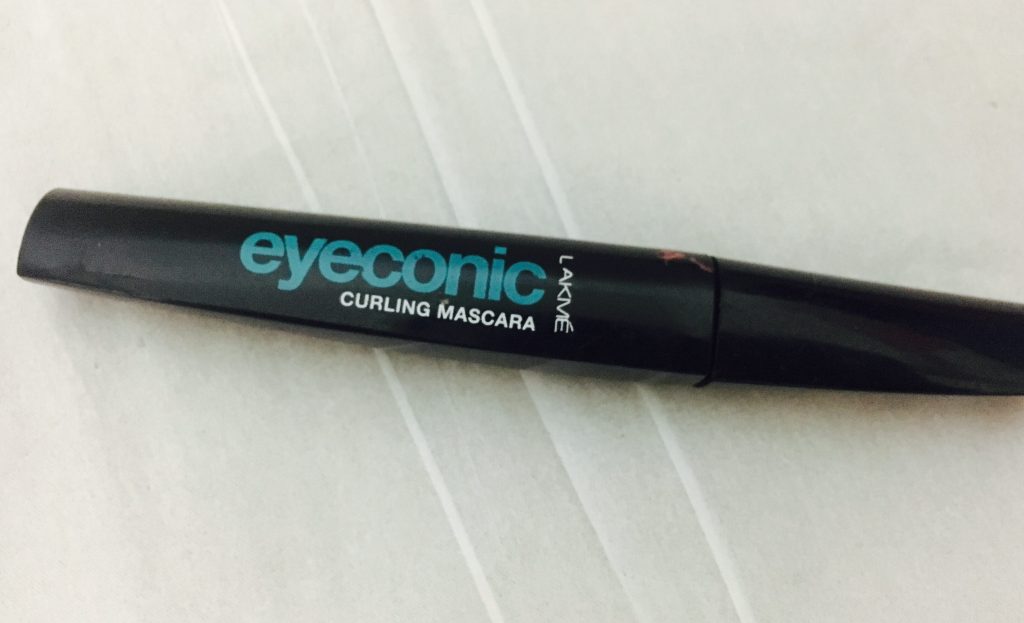 Product Description:
Price: Rs 375/-INR( I got it for Rs.250/-)
Content: 9ml
What Lakme Eyeconic curling mascara claims:
Curled mascara wand to make the eyelashes look more curled
Intense black formula.
This curling mascara has special D – Panthenol moisturizer that makes your lashes smooth and leaves them nourished all day long
Smudge-proof
Long lasting
How to use?
Take appropriate product on curling wand, remove excess before brushing your eyelashes with it. Brush from root to tip on upper and lower eyelash line.
Lakme Eyeconic Curling Mascara Wand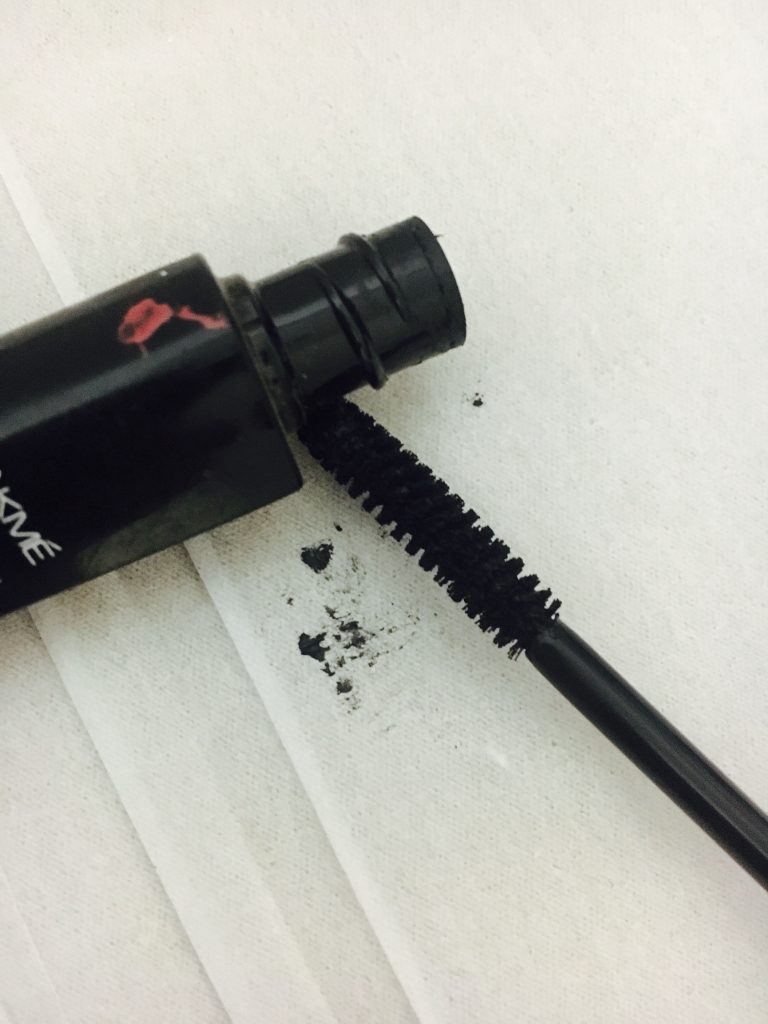 My Experience with Lakme Eyeconic Curling Mascara says,
Ladies, there is an honest confession here. I never knew the importance of mascara before actually using!! It took me a while before perfecting the application technique. Lakme's Eyeconic range had taken the beauty industry by storm. With the introduction of Lakme Eyeconic Curling Mascara, I couldn't wait on trying iconic looks out of it. Let's start with the packaging, it comes in this stylish long tube with a black background and green fonts. This makes it look fun and quirky. I especially like the edgy design of the tube, unlike the typical cylindrical design.Thumbs up for👍 being brave and experimenting..!!
Lakme Eyeconic Curling Mascara Packaging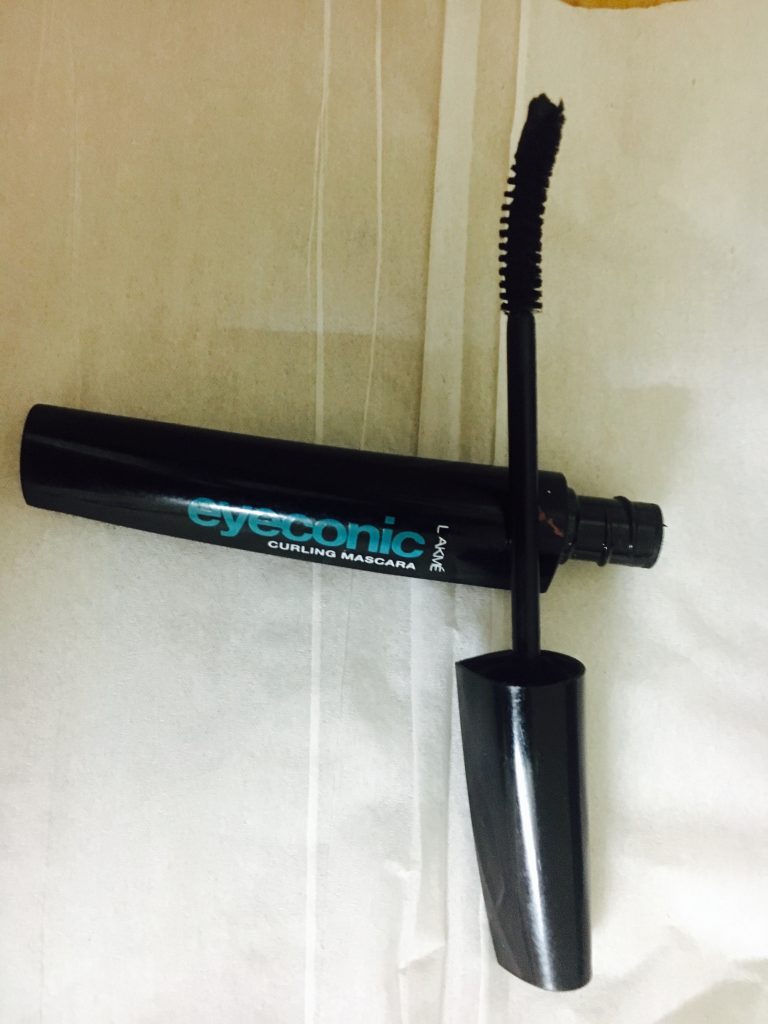 The curling wand is designed in a manner to curl your lashes on usage. However, I always tend to get an extra product on my wand. I am not sure if it's because of the design of the wand or my hope to get luscious lashes😉. It has a little amount of product built up on my lashes at times. This makes me rebrush the lashes using the curling wand. It works for me when I am in the mood for a heavy dose of mascara. It isn't waterproof, because of which I also tend to stay away from my daywear. I didn't find the curling wand to do its job of curling my lashes. I find it a little average as compared to the other mascara's I use. Overall, for me, it didn't live up to its Eyeconic reputation.
Pros:
– Easily available
– Packaging
– Affordable
– Moisturising
– Curling Wand
Cons:
– Isn't waterproof
– Smudges after 3-4 hours
– Product builds upon the wand
– Isn't long-lasting
– Doesn't curl lashes
Frequently Asked Questions Related to Mascara :
1. What is Mascara?

Mascara is a product that is used to volumize and enhance your lashes.
2. What helps your eyelashes grow?

Antioxidants, Vaseline, proper diet, Olive oil and many other raw ingredients are helpful in growing the eyelashes.
3. Why is my mascara flaking?

If your mascara is near expiry then mascara can flake. If the mascara is too dry then it can also flake.
4. Should I use black or brown mascara?

If you have light hair then brown mascara might look good on you, but if you have dark hair regardless of skin tone, black mascara will look good on you.
5. Why does my mascara keep smudging under my eyes?

If you have oily eyelids then there is a possibility of smudging the mascara under the eyes.
VooBeauy Rating: 2.5/5
Will you repurchase/ recommend?
Nayy!!! Ladies with a few extra bucks, there are many other options in the market to consider.