We are supported by readers. When you purchase through links on our site, we may earn an affiliate commission.
Hello Ladies, I strongly believe in investing in skincare. We have reviewed for a superfood mask from Body Shop previously. The Skin is amongst the largest organs of the human body which will represent you for a very long time. Sheet masks are now becoming a range in the skincare industry, thanks to their quick fix😌!! Koreans are known to take their skincare regime to another level. I decided to indulge in their home brand's The Face Shop Blueberry Real Nature Face Mask to see if it really works for our Indian Beauties.
The Face Shop Blueberry Real Nature Face Mask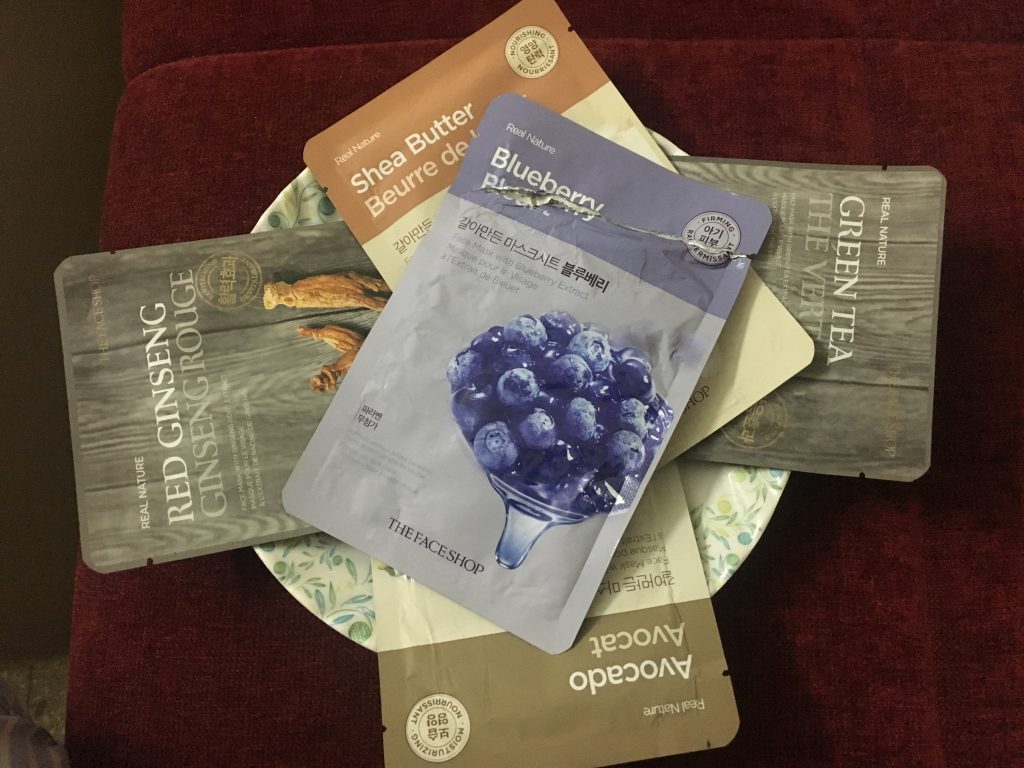 Product Description:
Price: Rs 100/-INR ( Check out Nykaa for great deals)
Content: 1 sheet
Ingredients: ( Refer attached picture)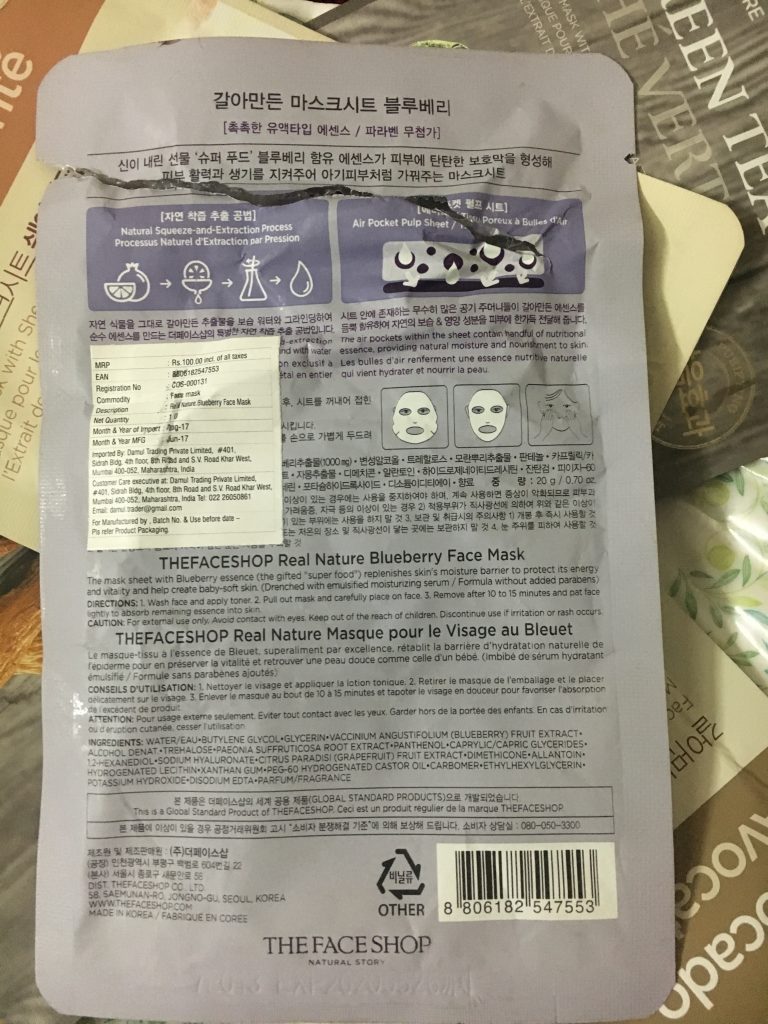 What Face Shop Blueberry Real Nature Face Mask claims:
– Mildly calms sensitive skin with the rich essence
– Skin will be soft and supple in a couple of minutes with this Mask
– Flawless skin
– Contains one single-use face mask
– The product is dermatologically tested
– Created to give gorgeous Korean beauty experience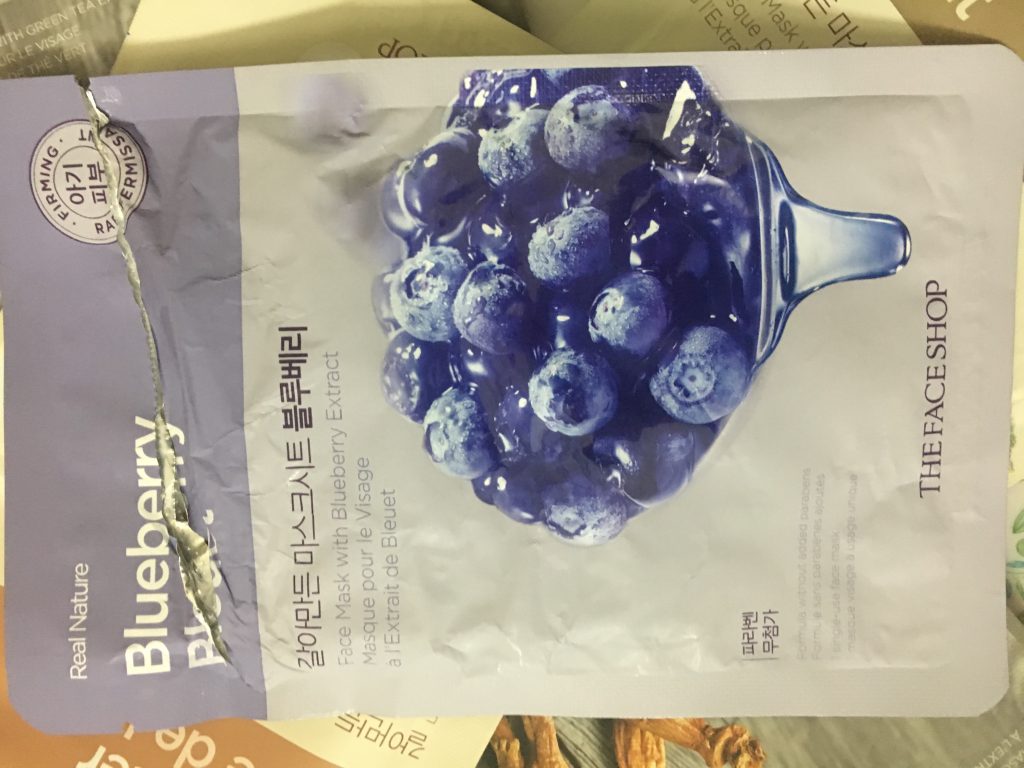 How to use it?
Ladies now this is where most of you go wrong…! It is essential to prep your skin by cleansing and toning. Face Shop Blueberry Real Nature Mask skincare regime is to be followed before you moisturize. Carefully open the cover, you will find a sheet mask with only your eyes 👀 lips 👄 nostrils cutout. It will be dripping with serum, so carefully adjust it on your face. Smoothen out any uneven layer so that it exactly sits on the face. Keep it for 15 minutes, and voila wait for some Korean Beauty magic to happen!!🤗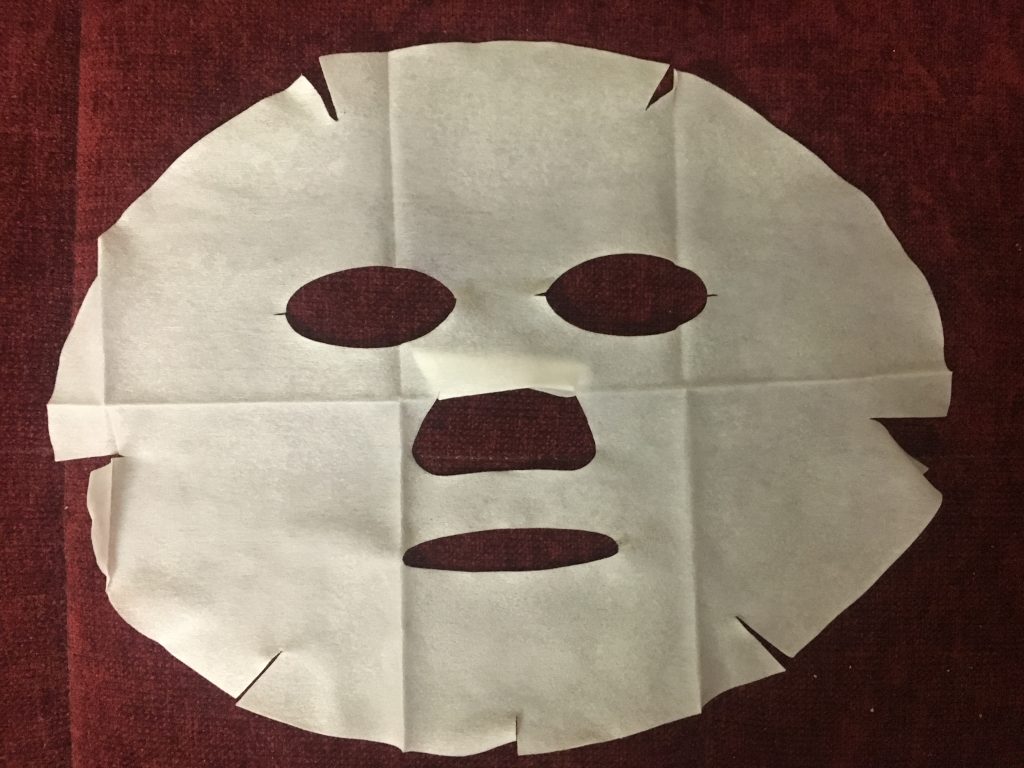 The Packaging of Face Shop Blueberry Real Nature Mask:
Ladies, I guess most of you know how indulgent I could get when it comes to skincare. Korean skincare is always skin deep. I was lured to buy The Face Shop Blueberry Real Nature Face Mask Sheet online through Nykaa by one of my close friends. We managed to grab a good deal. I'll also review their other sheet masks in my upcoming beauty blogs. At Voobeauty we believe in honest review and opinions. Let's start with the packaging, this was way too inviting for any buyer. The bowl of blueberries almost feels like you'll lap up real blueberries on your face😉! All details with instructions mentioned on the cover. On opening I found this folded sheet dripping with essential oil. It got a little messy on my clothes due to extra essential oil. I will be careful when using my next sheet mask.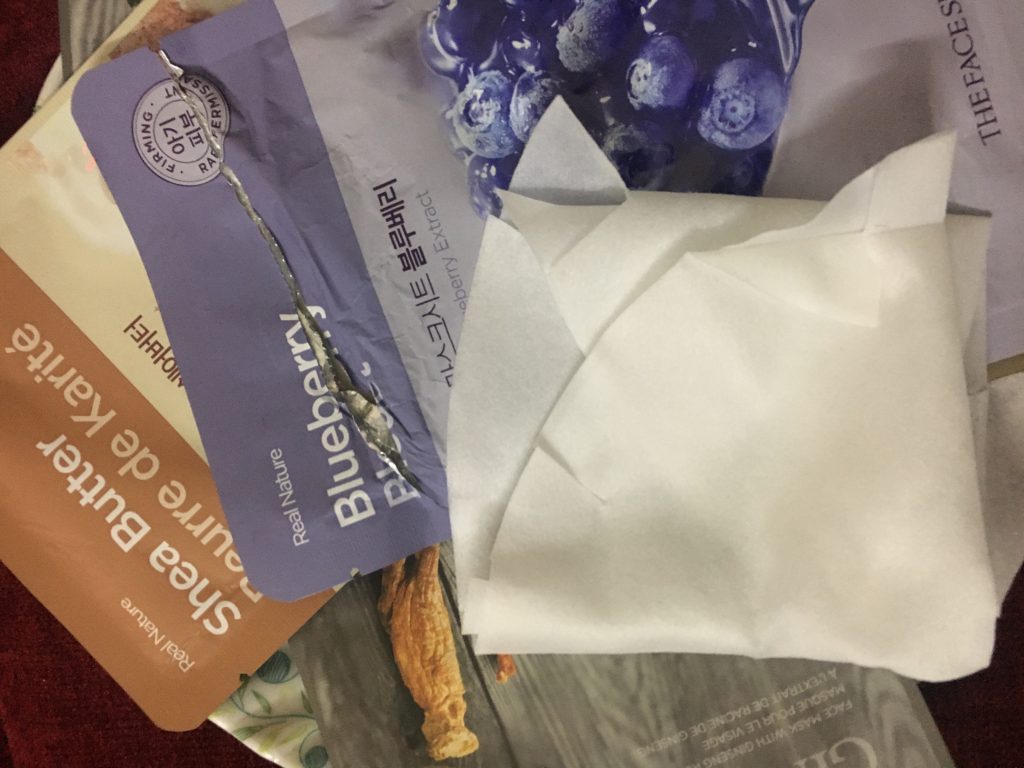 My experience with Face Shop Blueberry Real Nature Face Mask says,
Ladies, Be prepared for messy hands and a little dripping. The Face Shop Blueberry Real Nature Face Mask smells of real blueberries which is very refreshing and luxurious. The dripping oil is rich in essential vitamins and serums for the skin. Blueberries are known for their anti-aging and firming properties. I waited for 15 minutes for it to work its magic. I use the excess serum in the packet on my neck. Like you all know the nature of my thirsty skin, it drank up most of the moisture. On removing the sheet, my skin felt very plump and dewy. It almost felt that it quenched its thirst in this 15minute mini-face spa. I could see the effect of 1-3 days on my face. This can be a quick fix prior to any function when you wish to flaunt beautiful skin.
Pros of The Face Shop Blueberry Real Nature Face Mask:
– Travel-friendly packaging
– Dermatologist tested
– Moisturizing properties
– Makes skin soft and supple
– Firming properties of blueberries
– Doesn't damage the skin
– The mild scent of blueberries
– Soothing properties
Cons of The Face Shop Blueberry Real Nature Mask:
– Available only online
– Alcohol content
– The effect doesn't last long
– Still not sure if it has worked on the inner layers of the skin
Frequently Asked Questions Related to Mask Sheets :
1. Are face mask sheets good for your skin?

A face mask sheet helps to balance the skin tone and hydrate the skin.
2. Are face mask sheets good for your skin?

The face mask sheet is a one-time-use treatment. It helps to hydrate your skin and gives natural glow to your skin.
3. Are sheet masks reusable?

Ideally, you should not use sheet masks after one time use.
4. Are sheet masks biodegradable?

The sheet masks are made from the plant cellulose so they are fully biodegradable.
VooBeauy Rating: 4/5
Will you repurchase/ recommend?
For a quick fix yes👍, the results are instant on your face!!