We are supported by readers. When you purchase through links on our site, we may earn an affiliate commission.
Don't we all face one or the other hair problem? From hair fall to split ends to thin hair to whatever you name it! But have you ever wondered why do we all use the same solution for different problems? Just like everyone's skin type is different, we all have different hair too. So why not try a product curated especially for your hair?
Your hair are your best accessory, so flaunt it! Today I'm gonna talk about my experience with Freewill personalised hair care kit. Here we go
Product Description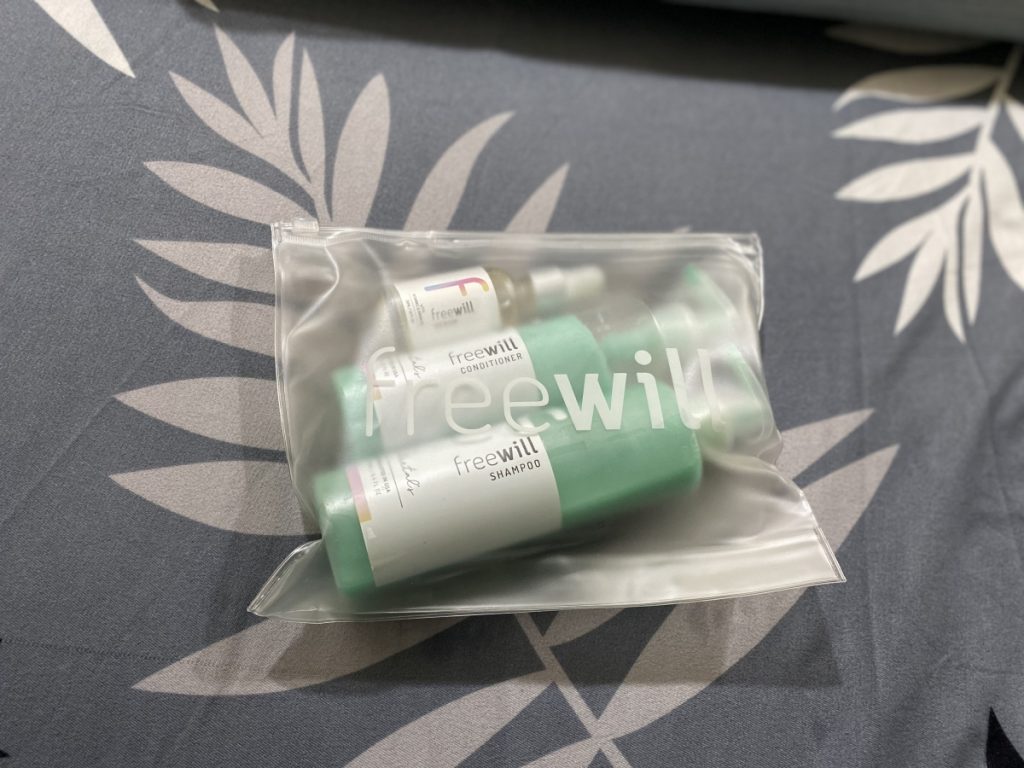 When you visit their website, you have to fill up a questionnaire about your hair type, issues, and solutions you'd want for yourself. Then they provide you with an elaborate report on your hair and then they provide you with a glimpse of the ingredients they'll use for your kit. I found the process very transparent and interesting.
I took their questionnaire and answered all the questions as per my hair type. According to that, the system suggested personalized products. It looked satisfactory to me, so I went ahead and ordered them. Let us now discuss each of them here:
Price
Single Kit: Rs.2150/-
Current offer price Rs.1650/-
Combo Kit (Buy 2 Get 1 free): Rs.6450/-
Current offer price Rs.3300/-
Shampoo & Serum Only: Rs.1150/- (Offer price)
Content
A single kit contains 250ml Shampoo, 200ml Conditioner, and 30ml Hair Serum that typically lasts for 2 months.
Directions for use
Just like any other hair care kit, use the shampoo on wet hair. Lather it and massage your scalp. Rinse it thoroughly and apply the conditioner. You must apply the conditioner on your hair strands and the tips. It is not advisable to use it on your scalp. Keep it on for 2-5 minutes and rinse. Pat dry your hair with a towel. Apply the serum on your damp hair. Just apply 1 or 2 drops as per the length and volume of your hair. If you apply more, your hair will look oily. The serum and conditioner help smoothen your hair.
My Experience with Freewill Personalised Shampoo, Conditioner and Hair Serum
I have thick coarse voluminous hair but I face a few problems like itchy scalp and oily roots. All I want is smooth and frizz-free hair which is often tough if you live in humid climatic conditions. But I have been able to complete my hair goals with this kit. It can be used daily too however I try to avoid applying a lot of hair oil before shampooing as the products are mild because it's all organic and 100% natural.
I got Blueberry Fresh Fragrance as per my answers. It came blue in color with my name written on it. The ingredients included in my custom formula are Macadamia Nut oil to hydrate and smoothen the hair, Strawberry extracts to keep oil levels in check and maintain the pH of my scalp and Aloe Vera and Keratin to repair dead skin cells of my scalp and revitalize the hair.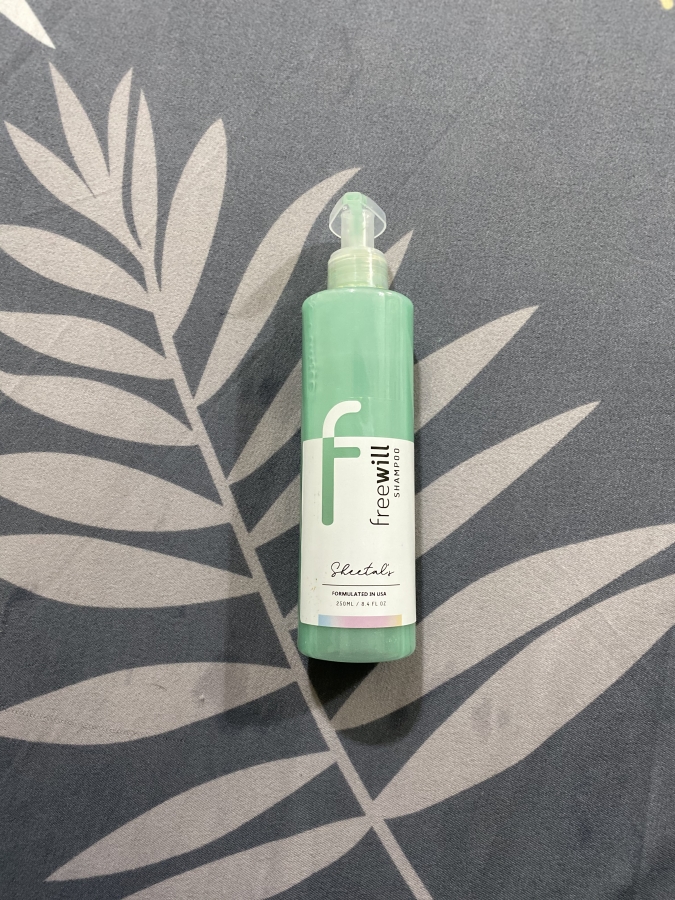 My personalized shampoo had a thick texture with a great fragrance. Although it is SLS free, it lathers well and feels smooth on the hair. You can massage your scalp thoroughly and rinse when done. It is also easy to wash it off.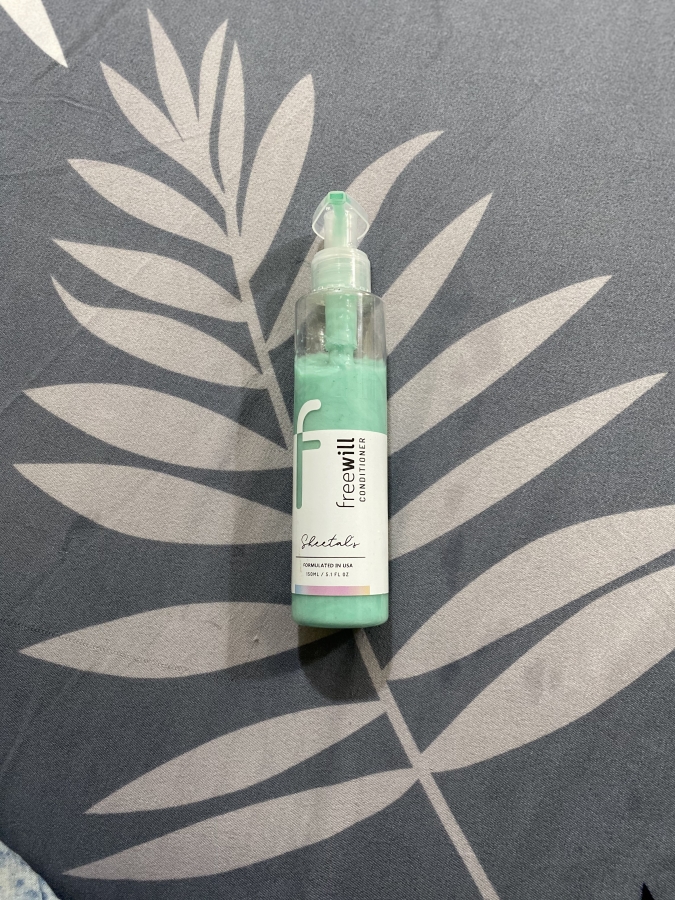 The conditioner is just WOW! It has a very thick and creamy texture. Plus a beautiful fragrance. You must avoid applying it on your scalp. Keep it on for 2-5 mins while you finish your shower routine and rinse it once done. I suggest you use the Freewill conditioner once a week instead of using it every time after washing your hair.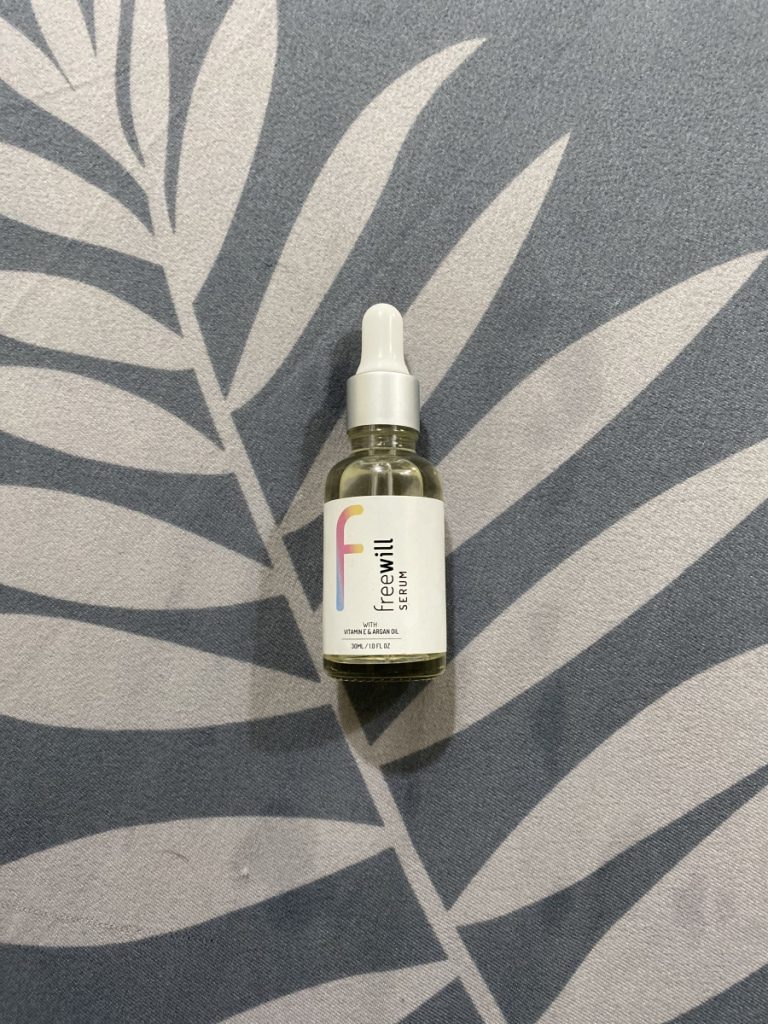 The hair serum is just as good as the shampoo and conditioner. It also comes with a great lasting fragrance which is just perfect. It has the perfect texture for my thick hair- not so sticky! (that's always a plus!)
Features
This kit is based on your very own hair type so it is very much likely to solve all your hair problems.
It is paraben and SLS free.
It is made up of 100% natural ingredients like passion fruit oil, avocado extracts, chia seeds, argan oil, babassu oil, and many more. Thus it makes a wonderful nourishing formula for your haircare.
It is filled with all the ingredients you just need!
You get to select the color of your Shampoo & Conditioner!
You get your name written in elegant cursive fonts which gives it a more personal touch 🙂
Frequently Asked Questions regarding freewill hair care kit
Yes. You are asked 20 questions on which your haircare kit is based. It is a fully customized solution.
Is it necessary to order the whole kit?
No. You can order the Shampoo and Conditioner individually. You can also order Shampoo and Serum only.
Does Freewill provide any other products?
Yes. Freewill also offers personalized hair oil.
Is Cash on Delivery available?
Yes. You can pay via both the methods COD and online payments through Credit card, Debit card, Netbanking or UPI as well.
My Take on Freewill Haircare Products
"Good hair, Good life"
For all my ladies out there, isn't this what you believe in? Well, my mood depends on how good my hair look! But like every other person out there, I always faced a lot of hair issues like itchy scalp, dry ends, and frizz. Not anymore! Since I started using Freewill Personalised Haircare products, it literally understands me.
It comes in very aesthetic packaging. I really like the concept of getting your name printed on the products. About the products, it has made my hair a lot more smooth and helped me get rid of the irritating dry ends.
My hair are much healthier after 4-5 washes. It is a long-term process but it's definitely worth the wait. Plus, it satisfies all your needs with the 3 basic products. The quantity is remarkable too.
If I was to recommend it to someone, I will! Plus with the offer price, it is really much cheaper than any other personalised hair care products out there that actually work. I'd suggest you try it once.
Let your hair do the talking! 🙂