We are supported by readers. When you purchase through links on our site, we may earn an affiliate commission.
Hello Peeps,
Staying active and fresh all day long depends on many factors. One of them being is to smell fresh and good. Nowadays Anti-perspiration deodorant plays an important role in our lives. I had given a try on Nike Woman Green Deodorant for the ultimate freshness. Due to the best branding and reviews, I had to check what Oriflame Activelle Pure Care had to offer. Let's review Oriflame Activelle Pure Care Rollon!
Oriflame Activelle Pure Care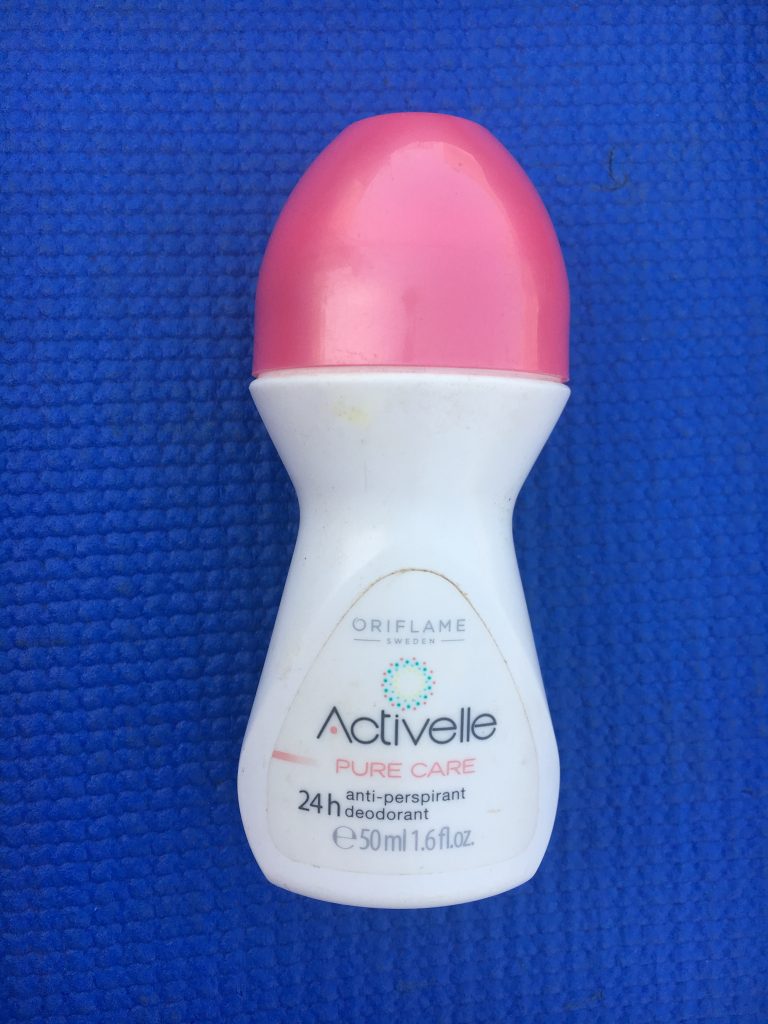 Product Description:
Price: Rs 189/-INR
Content: 50ml
Ingredients:
AQUA, ALUMINUM CHLOROHYDRATE, STEARETH-2, PPG-15 STEARYL ETHER, CYCLOPENTASILOXANE, GLYCERIN, STEARETH-21, PARFUM, CYCLOHEXASILOXANE, C12-13 ALKYL LACTATE, ALLANTOIN, PROPYLENE GLYCOL, QUARTZ
What Oriflame Activelle Pure Care claims:
– 24 h anti-perspiration
– A unique caring agent that doesn't damage underarms
– Underarms skin feels silky smooth
– Protects against wetness
– Mild Scent
How to use?
Roll on to use on the underarms. Best results if quickly used after a shower.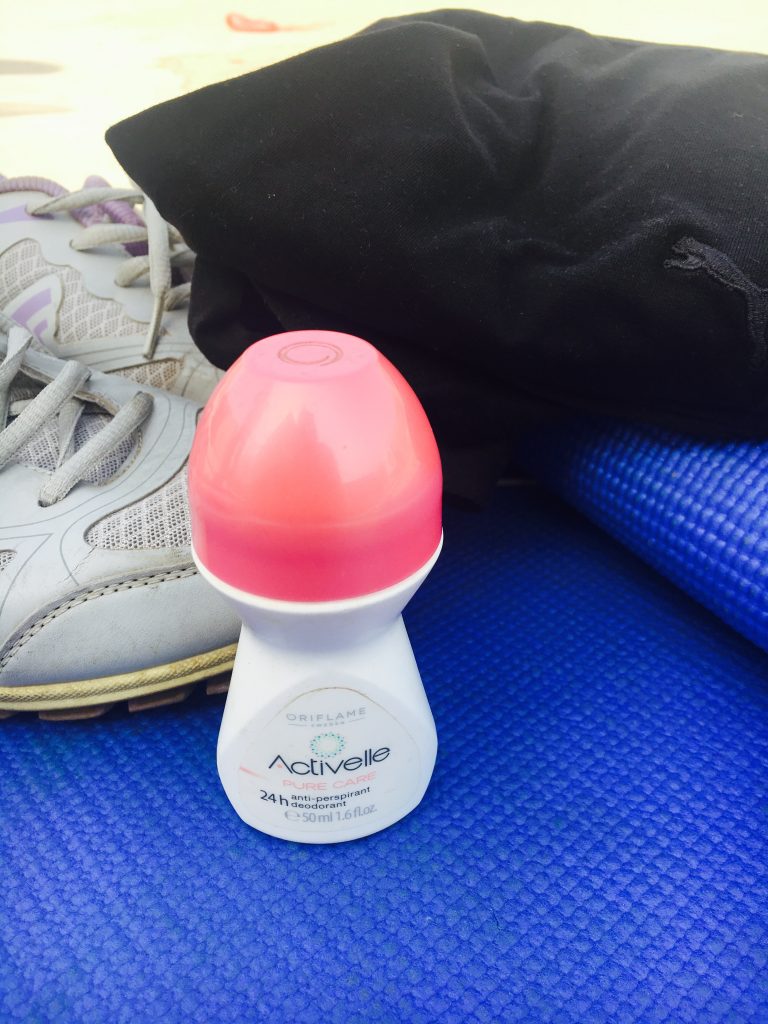 The Packaging Of Oriflame Activelle Pure Care : 
I got introduced to this brand, thanks to my colleague at the office who happened to be their distributor. Oriflame does a great job in marketing their products through their glossy brochures/magazines. I had often come across dark underarm complaints from friends using chemical laden deodorants. Listening all this, I would always stay away from using roll-ons deodorant. Shocked😳 ?? This is how serious I am about staying away from chemical laden products. All those years I preferred mild perfume on the apparel, again to avoid contact with the skin.
Oriflame Activelle Pure Care Rollon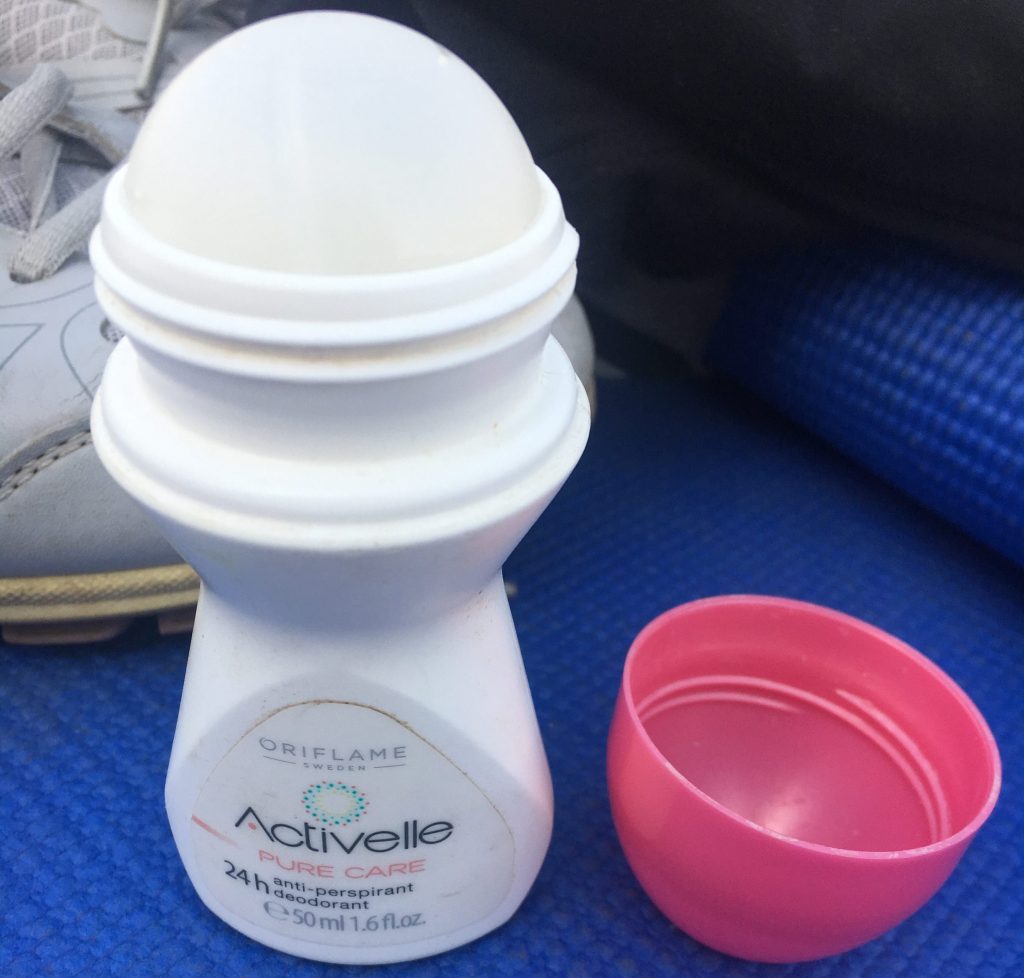 Oriflame's USP of selling high-quality natural skin care products was a major reason to purchase Oriflame Activelle Pure Care. The roll-on has an interesting shape and fresh color combination (White with baby pink cap). Most of the product details are mentioned on the deodorant. It has a circular ball inside which rolls on the application. I think the packaging is quite feminine because of the color combination used. I use it every day immediately after my morning shower. It feels like a mild sticky texture while applying but immediately dries up in less than 3 minutes. I am in love with the mild scent as it's just the right proportion for my sensitive nose😜!!
My experience with Oriflame Activelle Pure Care says,
The scent is a mix of mild floral, fresh and dewy. I work for me in my 9 hours schedule. Oriflame boasts of tennis athletes endorsing and using it. I sometimes don't top it with perfume as I'm not someone who sweats a lot. I have been using it religiously for over 5 years now. There are no dark patches or dryness on my underarms. I have seen ladies struggling to find a solution to dark underarms because of the overuse of chemically loaded deodorants. Oriflame Activelle Pure Care has seen my loyalty towards it for years and I might continue the same. My loyalty speaks for itself and I will highly recommend this to all the ladies out there!
Pros of Oriflame Activelle Pure Care :
– Brand value (High-quality natural skincare)
– Dermatologist tested
– Alcohol-free
– Lighweight
– Mild Scent
– Doesn't damage the skin
– Masks odor for a longer duration
Cons of Oriflame Activelle Pure Care :
– Availability
– Re-application needed if you sweat more
Frequently Asked Questions Related to Deodorants :
1. How does deodorant work?

Our armpits contain thousands of hair and they cause sweat, bacteria and bad smell. Deodorants kill that bacteria and remove the bad smell by reducing the sweat.
2. how much time does this deodorant last?

Oriflame claims that it lasts 48H long.
3. Is Deo sprayed on the body or clothes?

Deodorants are sprayed directly on armpits to kill bacteria and avoid sweating.
4. Can you use deodorant under your breasts?

Yes, it is an antiperspirant deo , you can use it on hands, feet, anywhere you sweat.
VooBeauy Rating: 4.5/5
Will you repurchase/ recommend?
Of course ladies, I have been repurchasing it for over years now. To avoid being stocked out due to delay in transit, I always have a backup bottle. Highly recommended item ladies.😇