We are supported by readers. When you purchase through links on our site, we may earn an affiliate commission.
Hello Beauties, The multitasking skills in all of us demand us to stay fresh throughout. We all have our unique source of freshness and choice of fragrances, where one of them is a generous dose of our favorite deodorant🤗. Nike Woman Green is amongst the very few deodorants that I own currently. Let's see if Nike Woman Green deodorant passed my freshness test.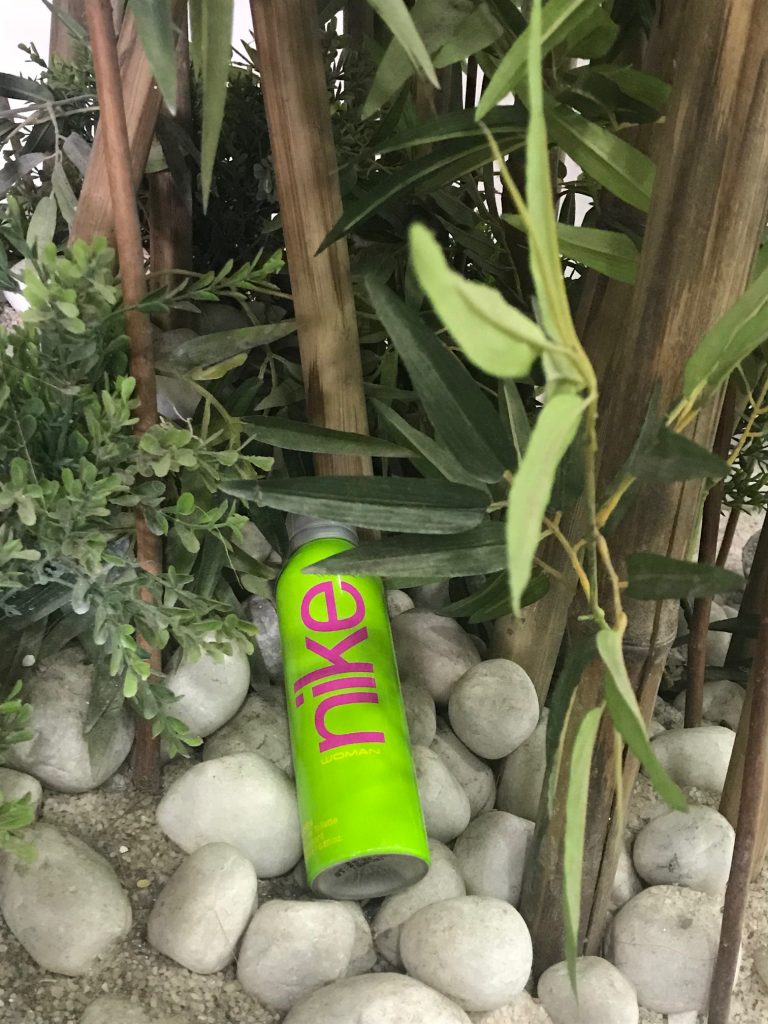 Product Description:
Price: Rs 249/-
Content: 200ml
Ingredients:
Ethyl Alcohol, Isobutene, Fragrance, Butane, Isopropyl Myristate, Farnesol, Linalool, Limonene, Butyl Phenyl Methyl Propional, Citral, coumarin, hydroxyisohexyl
What Nike Woman Green Deodorant claims:
This range is specially designed for ladies who prefer milder fragrances. Masks body odor with its spray of freshness.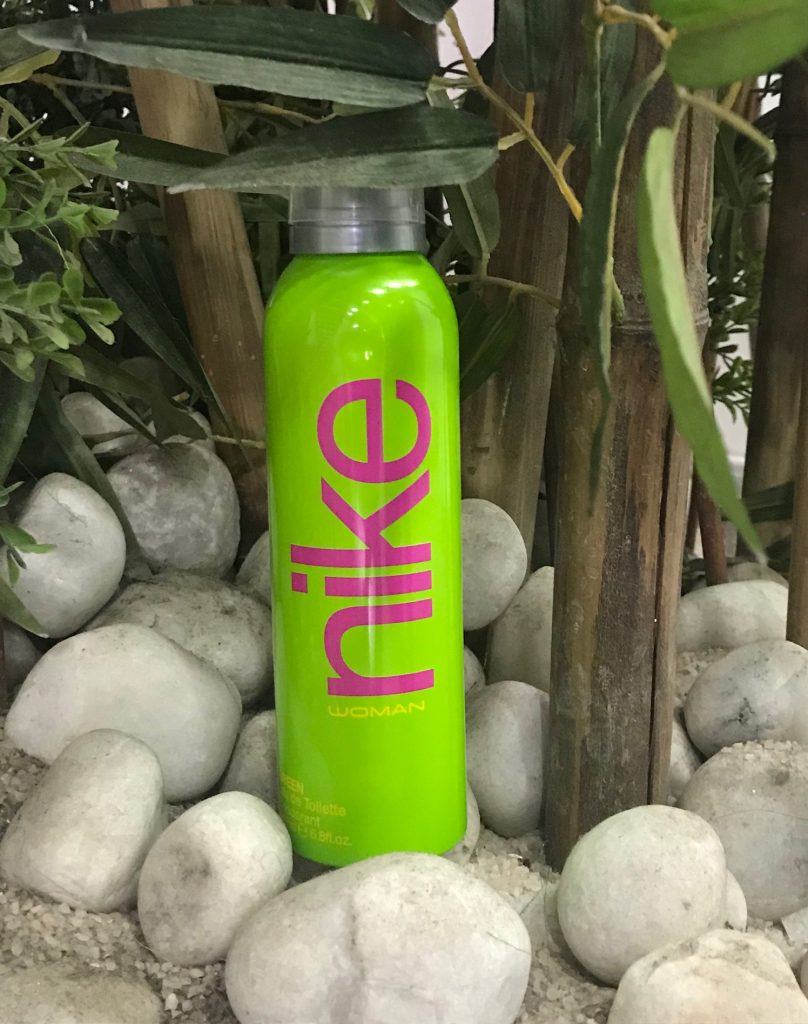 How to use?
Simply spray on your apparel or body parts where you need to mask unpleasant odor. It is recommended to top it with Nike's woman perfume of the same range. Do not use it on irritated skin.
My experience with Nike Woman Green Deodorant says,
I have been more of a perfume person rather than a deodorant person!! I received this along with its set of perfume as my birthday gift. Nike is a trusted sports brand. My reaction on looking at the packaging was " Sporty & Athletic" with a pinch of girliness. I will be focusing on Nike Woman Green Deodorant and not the perfume. Kudos for the burst of colors and keeping up with the theme.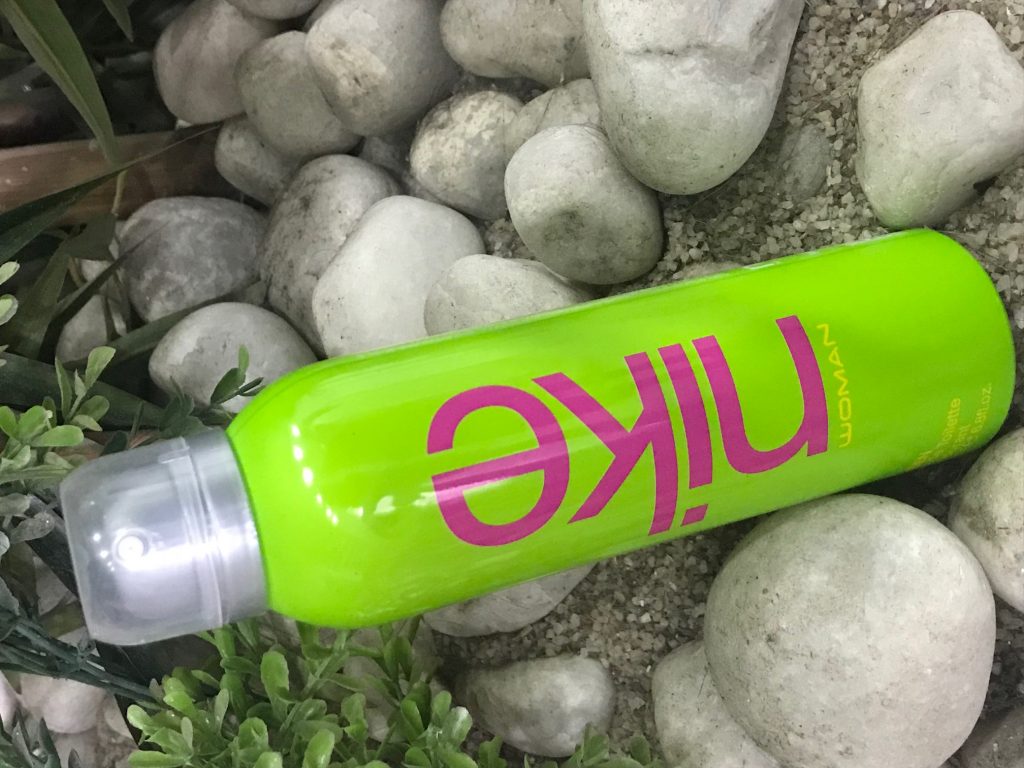 Nike Woman Green Deodorant comes in a thin bottle with grey spray nozzle and transparent cap. Details of the product are clearly mentioned on the bottle. This saves the trouble to preserve its packaging. It smells a mix of citrus freshness with a blend of active range deodorant. I believe the pinch of girliness in the smell is enhanced, thanks to the citrus freshness. It isn't overpowering, works for someone like me with a sensitive nose. The smell isn't very long lasting and requires re-application. It does a good job initially in masking any unpleasant odor. Overall, looking at the price it's a good buy even if it gives temporary and not long lasting dose of freshness.
Pros of Nike Woman Green Deodorant:
– Sporty exterior design
– Easily available
– Pleasant smell
– Mild ( Works for ladies with the sensitive nose)
– Budget-friendly
Cons of Nike Woman Green Deodorant:
– Isn't long lasting
– Might not suit ladies who prefer stronger scents
Frequently Asked Questions Related to Deodorants :
1. Does Nike make deodorant?

Nike brand makes sports footwear, apparels and it is a Spanish perfume brand too.
2. Do deodorants stop sweating?

Antiperspirants have an active ingredient- aluminum salt, so it can stop sweating.
3. Does Body Shop deodorant have aluminum?

The body shop deodorants are paraben-free and aluminum-free.
4. Why do my armpits smell?

Ones' armpit smells due to body odor. Body odor is caused by bacteria due to sweating.
VooBeauy Rating: 3.5/5
Will you repurchase/ recommend?
Definitely…!! I would also recommend the same for ladies who prefer milder fragrances.