We are supported by readers. When you purchase through links on our site, we may earn an affiliate commission.
Hey beauties,
I hope you are all well in this beautiful festive season. Perfumes are the best enhancers of our personality and I just love to make a beautiful collection of perfumes. The fragrances are liked differently by every woman. Particularly, I like feminine, Rose and mild scent in any perfume, so I attracted to The Body Shop British Rose EDT. Being a huge rose lover, I have tried shower gel and body yogurt from the same range because of layering of the same fragrance lasts the scent more. You guys can check out the review of The Body Shop British Rose Shower Gel here. Believe me, this is an incredible fragrance range from the body shop. Yay, Let's dive into the pool of blooming British rose fragrance.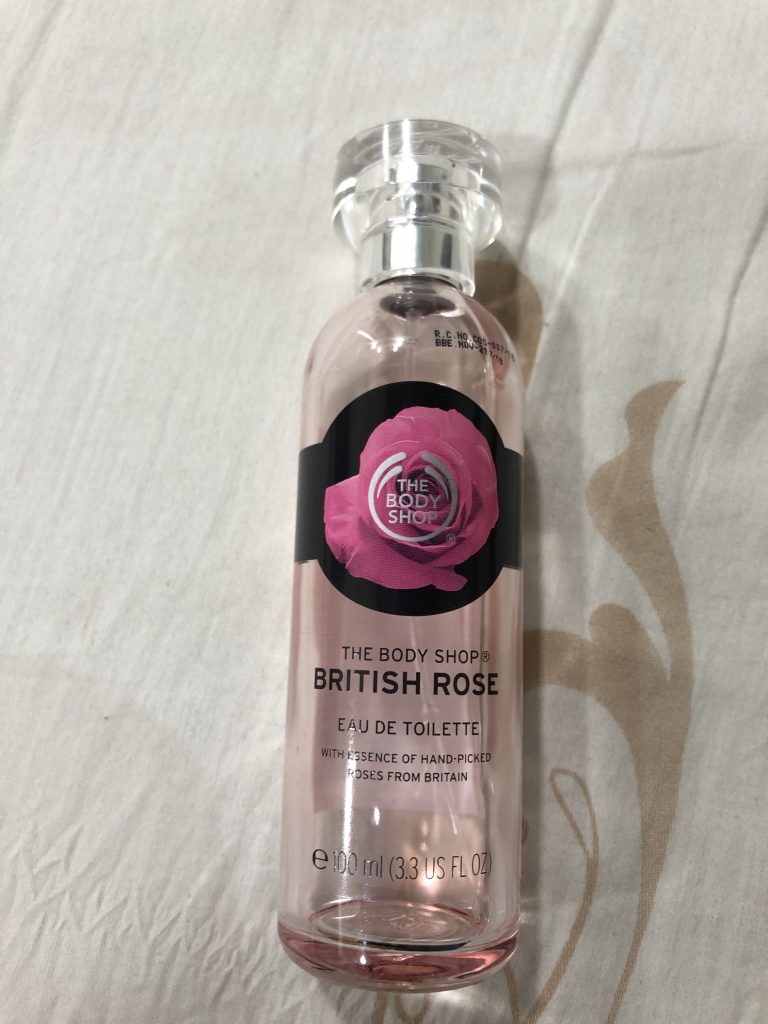 Product Description :
Price: 1295 INR
Content : 100 ml
If you want to buy The British Rose Eau De Toilette, Click here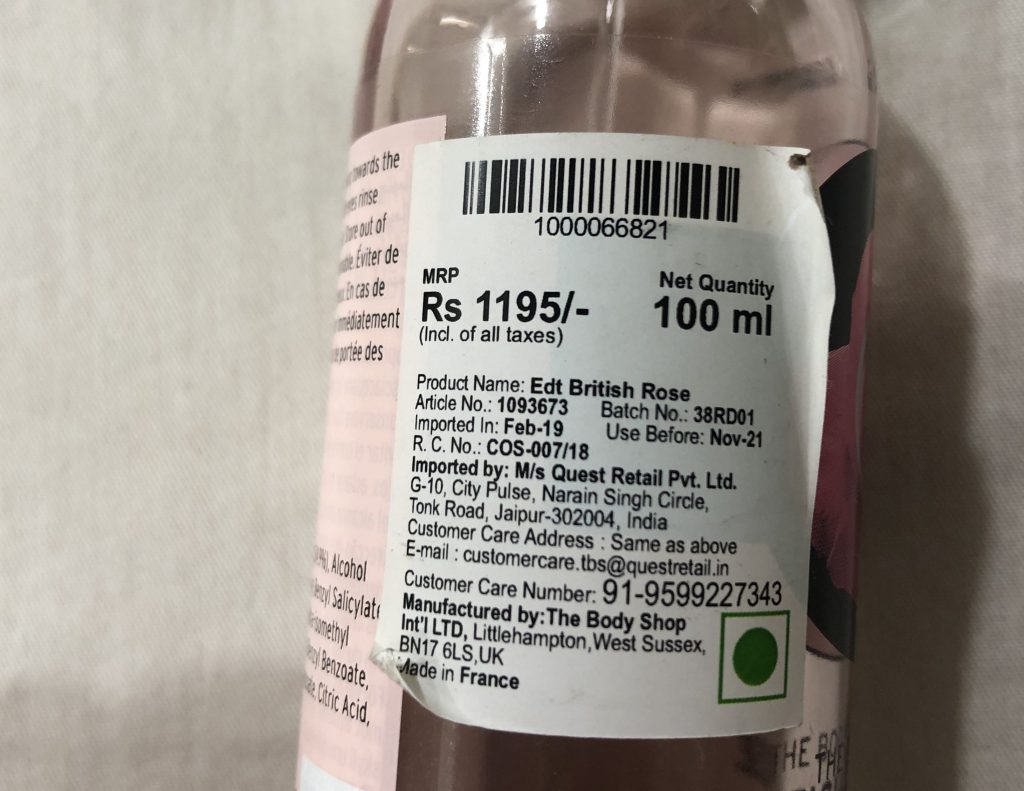 Ingredients : (Refer attached picture)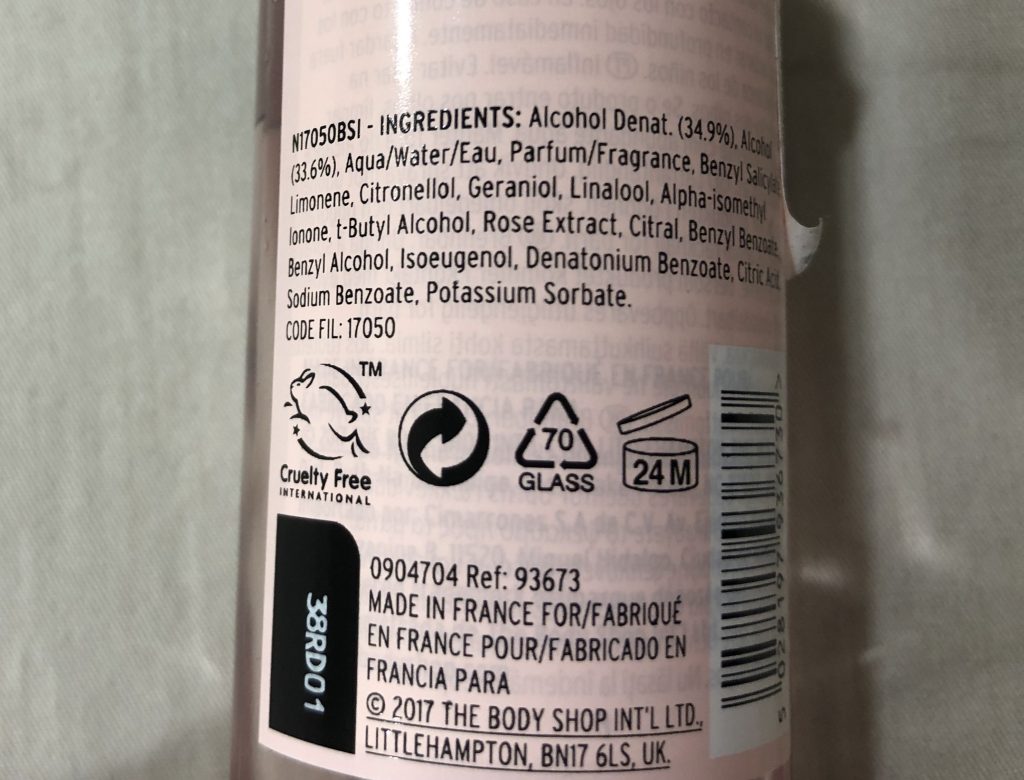 What The Body Shop British Rose Eau De Toilette Claims?
Britain's favorite flower comes into full bloom for this charmingly light rose eau de toilette. Sure to become a favorite in your fragrance collection, this sparkling scent contains:
– A fresh, dewy rose fragrance with the essence of hand-picked British roses.
– It contains Community Trade organic alcohol.
How to Use?
Spritz onto neck and pulse points.
The Packaging of The Body Shop British Rose Eau De Toilette :
The fragrance comes in a transparent glass bottle with a sturdy and bulky silver cap. The Body Shop guys are pretty smart with their packaging. This perfume has no chance of spillage as it has a sturdy cap. The details of perfume like price, ingredients and expiry date on the beautiful stickers of roses on the bottle. The spray nozzle of the perfume is so perfect, it dispenses the perfect amount of EDT for one spritz.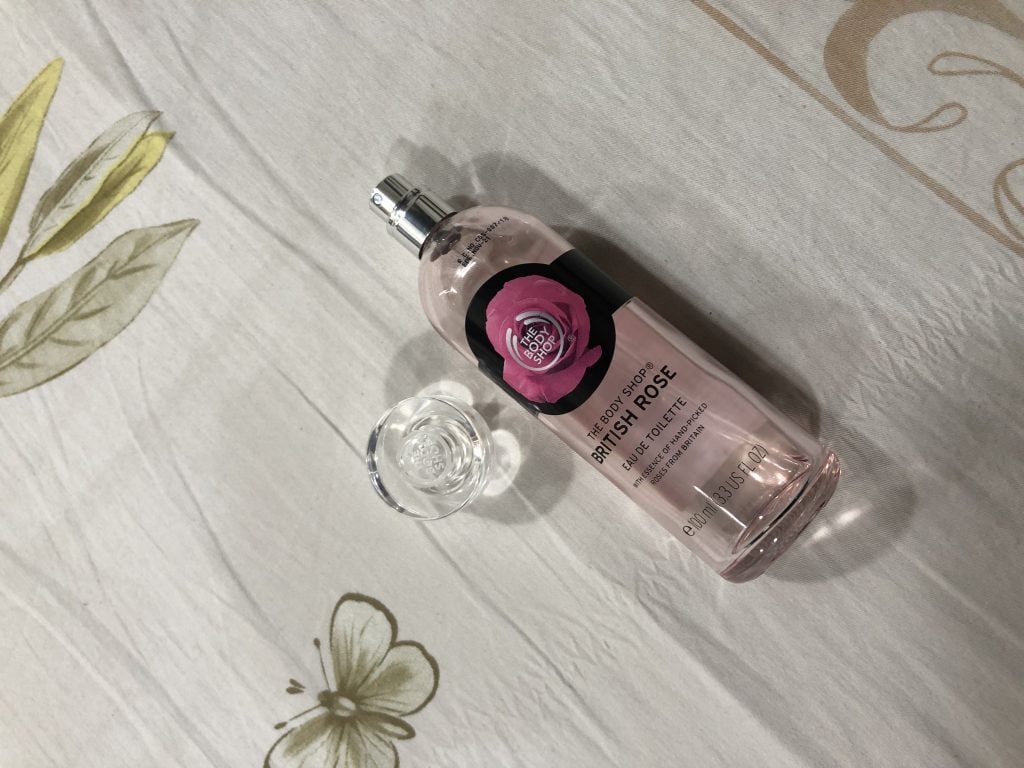 My Experience with The Body Shop British Rose Eau De Toilette:
Wohoo, I just love this fragrance so I bought the entire range of the British rose. I have bought British rose shower gel, British rose body yogurt and scrub too. You will soon find other reviews on our blog. I was so excited to use The Body Shop British Rose EDT. It's been almost 2 months since I am using this fragrance. It certainly lifts up your mood by the refreshing and rejuvenating scent. The fragrance is so soft, crisp and rosy that you will instantly fall in love with it. It is not so overpowering and strong, it's delicate and lightly floral. But the lasting of this EDT is not so good. It stays about 1-2 hours max and it is the only con of the British rose EDT. The middle and bottom notes are not changed in this perfume, they are all same but little mild or almost no fragrance in my opinion, which I don't like.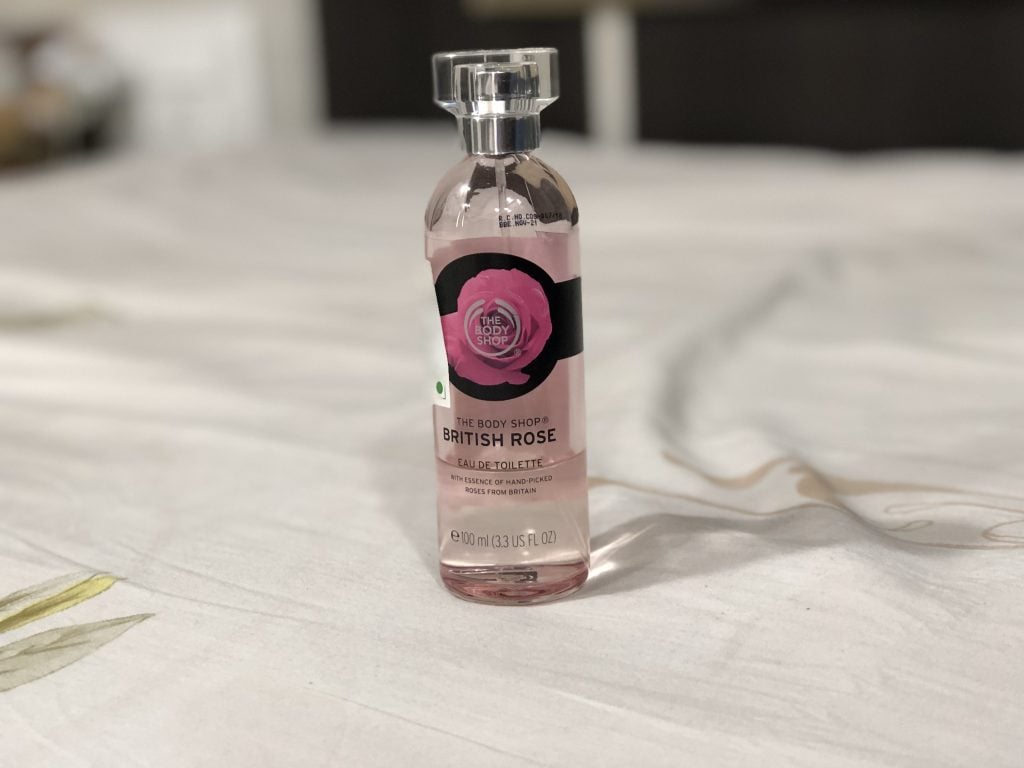 Overall, If you are a lover of the British rose range from bodyshop, you can surely give it a try and share your experience with us.
Pros of The Body Shop British Rose Eau De Toilette :
– Classy Packaging
– Refreshing and Rejuvenating Fragrance
– Most loved body shop range
– The rosy and crisp fragrance
– Easily available on body shop stores and online websites
– Does not settle to a different note
– A great choice for summers
Cons of The Body Shop British Rose Eau De Toilette :
– Slightly expensive for EDT
– 4-5 sprays needed for better fragrance
– Does not last long(hardly for 2 hours)
Frequently Asked Questions Related to Perfumes :
1. Which type of perfume lasts the longest?

EDP will last more than EDT and Colognes.
2. Which notes are there in the body shop British rose perfume?

The main accords of this body shop perfume are Rose, floral and very low citrus smell. It is the perfect blend of floral fragrance.
3. Do perfumes expire?

yes, the perfumes expiry date is not hard and fast, but generally, they do expire in three to five years. Some will begin to expire within a year and some will be good for 10 years also, It totally depends on the brands and notes of perfume.
4. What are the benefits of perfume?

There are many benefits of perfumes. Perfumes enhance the mood, trigger memories, and boost confidence.
VooBeauy Rating: 4/5
Will you repurchase/ recommend The Body Shop British Rose Eau De Toilette?
hmm might be, you can give it a try for once. If you have tried any EDT from the body shop, you can share your reviews with us in the comments below.
Love ya. XOXO