We are supported by readers. When you purchase through links on our site, we may earn an affiliate commission.
Hello folks,
I hope you are doing well! Neutral makeup is always a no-makeup – makeup look! That looks very elegant and classy on your face either forgoing office or college! Mac warm neutral palette is must-have in our vanity box. Warm nude shades look beautiful on Indian skin tone. This Copperish bronze shade from MAC that's called Malibu Bronze Veluxe Pearl Eyeshadow looks beautiful on eyes. Today, I will review the swatches of MAC Bronze Eyeshadow.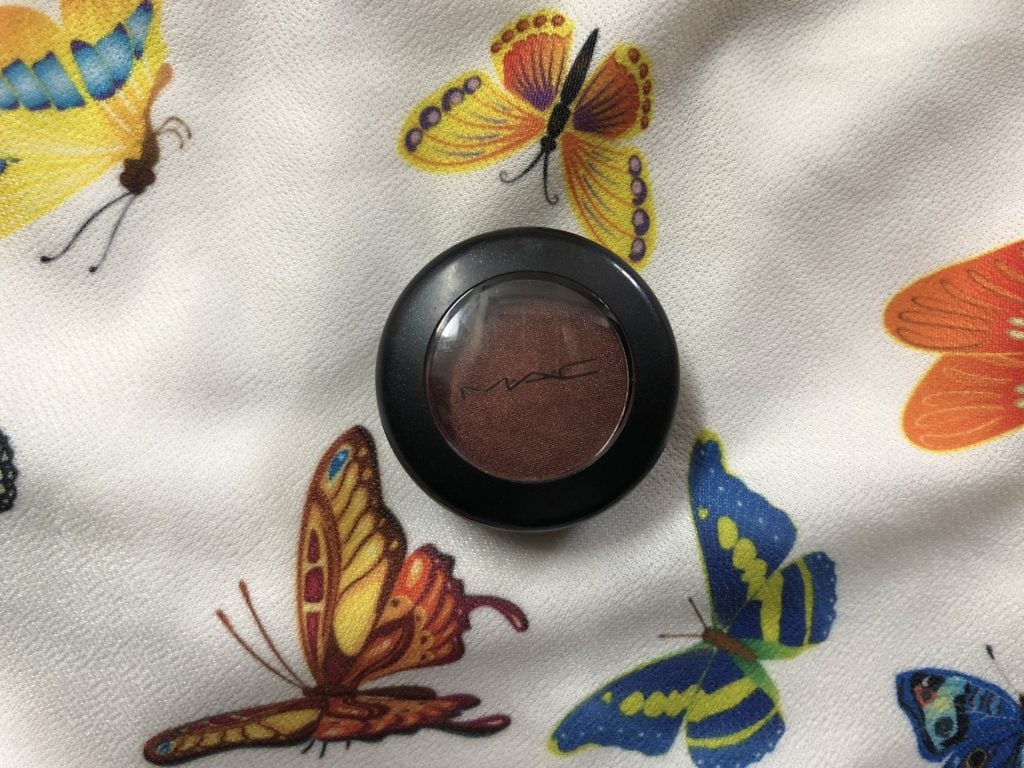 Product Description :
Price: 1350 (12$ in USD)
Content: 1.30g
What MAC claims about MAC Bronze Eyeshadow in Malibu Bronze Veluxe Pearl Eyeshadow?
M·A·C Eyeshadow is a highly pigmented powder formula that applies evenly and blends well. Suitable for use either wet or dry, Available in three limited-edition shades with a Veluxe Pearl and Velvet finish.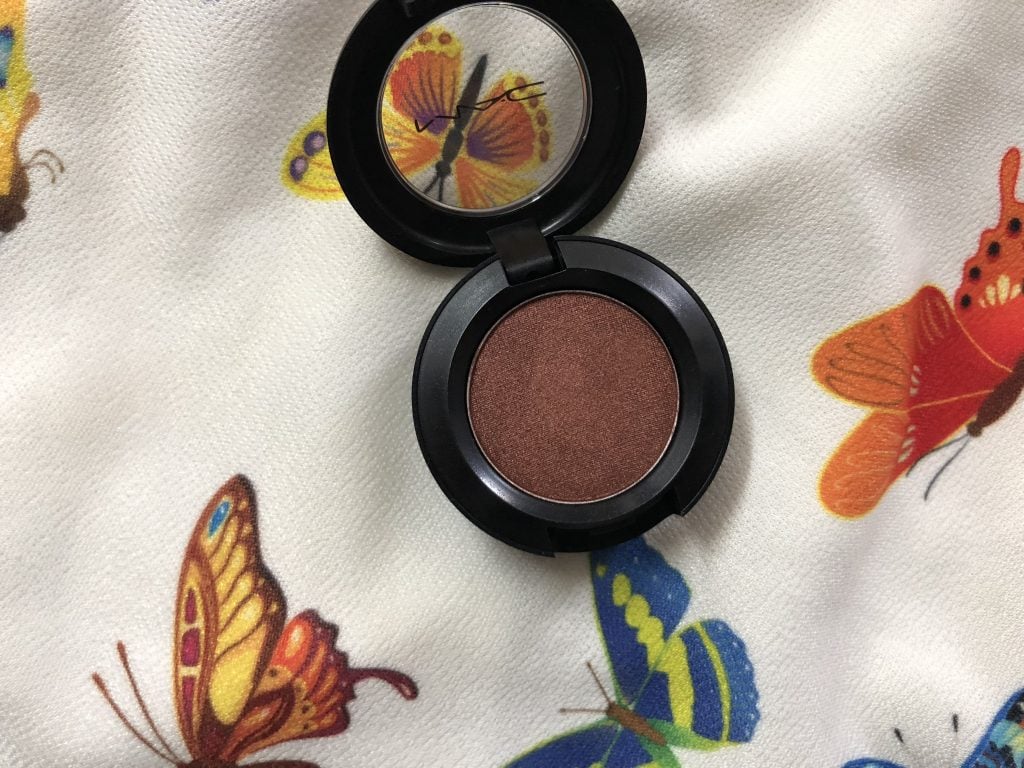 My Experience on MAC Bronze Eyeshadow says,
Talking about the packaging of the product, Mac has gained super classy packaging skills whether it is about lipsticks or eyeshadow or foundation! The packaging of their MAC Russian Red Lipstick is also super elegant! MAC bronze eyeshadow has a flip open cap with a cute small black case. The packaging is in a matte black MAC named case that has a transparent part on its cap to identify the shade of eyeshadow. The name and other packaging details are mentioned below the packaging.
The Malibu Bronze Shade is a medium warm brown shiny shade with a pearl finish. Veluxe Pearl is arguably the best finishes I have ever come across! It blends like magic even without primer. The texture is so soft, finely-milled and buttery texture. It has very high pigmentation and an opaque color payoff. You can use it with other eyeshadows like black, green, purple or teal blue to create a smoky eye or any other layered eyeshadows. The Copperish Bronze shade will go great with all these bright shades. You can create dramatic eyes with the MAC Bronze Eyeshadow. It is dark brown and redder! MAC Bronze Eyeshadow has a soft and shimmery gold finish that gives a very subtle look for everyday makeup! Even you can create perfect eyes on your lazy Sunday mornings too!
Pros of MAC Bronze Eyeshadow :
– The beautiful Copper brown shade
– Suits well with all Indian Skin tones
– Velvety and buttery texture
– Long staying power till 7-8 hours
– The packaging is sturdy and travel-friendly
– Doesn't fall out or crease
– Dermatologically Tested
– Ophthalmologist tested.
– Non-acnegenic.
– Safe for contact lens wearers.
Cons of MAC Bronze Eyeshadow :
– Bit Expensive as compared to other brands
– Availability issue
– Needs 2-3 swipes for the perfect eyeshadow
Frequently Asked Questions Related to MAC Eyeshadow:
1. How long are Mac eyeshadows good?

If eyeliners are in cream or liquid form then they will last for one year and if eyeliners are in pencil form then they will last for 3 years.
2. Does eyeshadow lose pigmentation?

Gradually, eyeshadow, bronzer will become hard and lose its pigmentation.
3. What ingredients are in Mac eyeshadow?

Talc, Zinc Stearate,Octyldodecyl Stearoyl Stearate, Isostearyl Neopentanoate, Tocopheryl Acetate, Caprylyl Glycol, Hexylene Glycol, Phenoxyethanol
4. How should I apply eyeshadow?

Firstly, prep and prime your eyelid with a base or eye primer, then apply a natural color eyeshadow on your eyelids, blend in a darker shade on your crease, and add highlighter above the crease. Finally, you can press the lighter shade on your inner corner of eyes and you are done.
VooBeauty Rating: 4.5/5
Would I recommend/repurchase this product?
Yes, this cute MAC eyeshadow will be my go-to 2018 summer shade for eyes! The velvety butter texture of a Malibu bronze eyeshadow is perfect for Indian Festive makeup or as a base in bridal makeup. Go grab this and share your review in the comment box!
XOXO!❤