We are supported by readers. When you purchase through links on our site, we may earn an affiliate commission.
Hello Divas, I hope you are doing well. Each and every woman loves to have the red lipstick in her vanity. Red lipstick screams strong feminine power. Today I am gonna review the most amazing lipstick "MAC Matte Lipstick Russian Red!"
Cover Pic of MAC Matte Lipstick Russian Red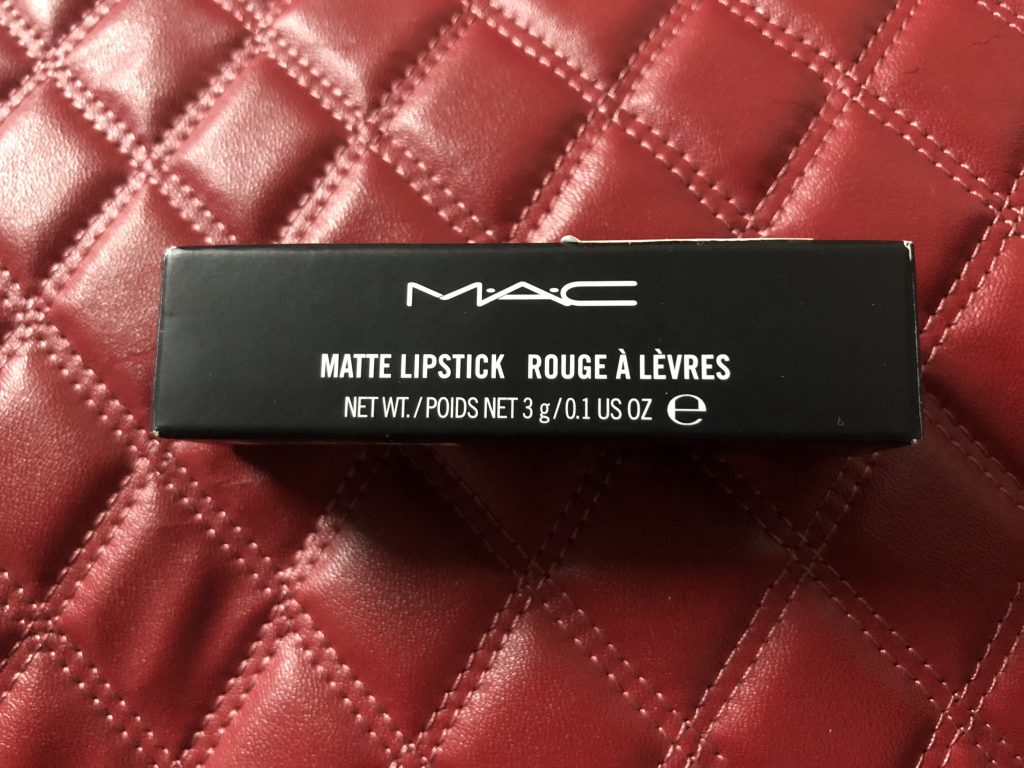 Product Description:
Price: 1130 INR (22CAD)
Content: 3 g
Closer Look of MAC Matte Lipstick Russian Red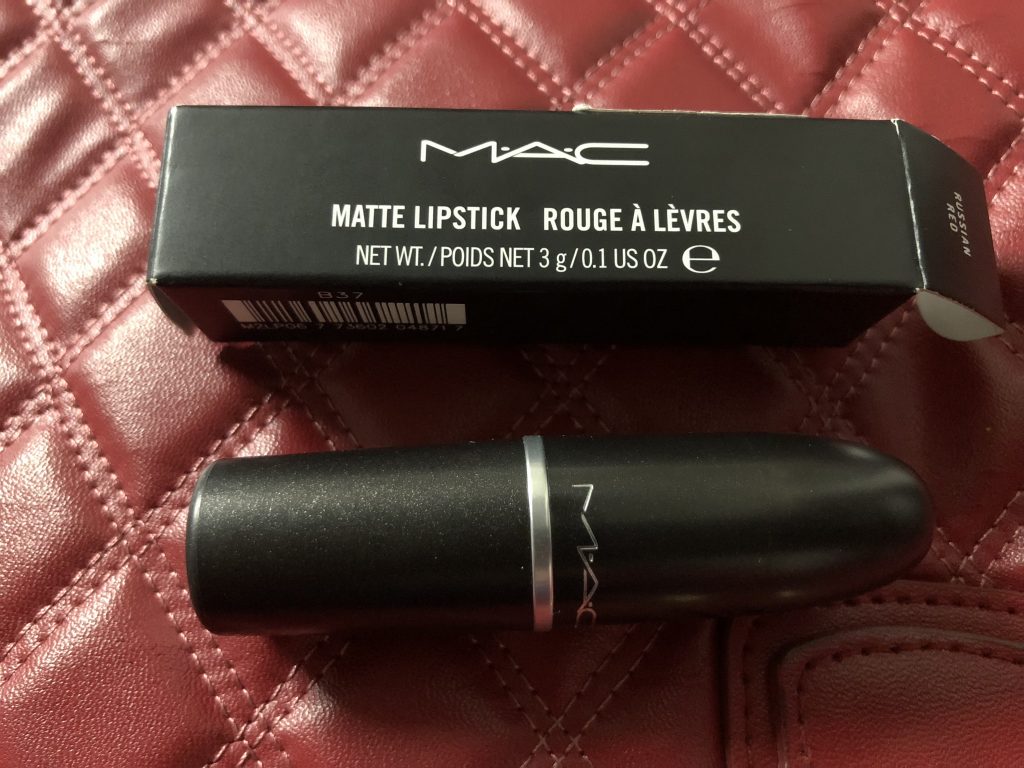 MAC Matte Russian Red Lipstick is formulated to shade, define and showcase your lips beautifully. It is a universal red shade from MAC which suits every skin tone. You will find your complexion lighter than original when you apply this shade from MAC.
Directions for use:
– Exfoliate properly by scrubbing the brush over your lips
– Apply a Lip Balm, at least 10 mins before applying to this matte lipstick
Inside Look of MAC Matte Lipstick Russian Red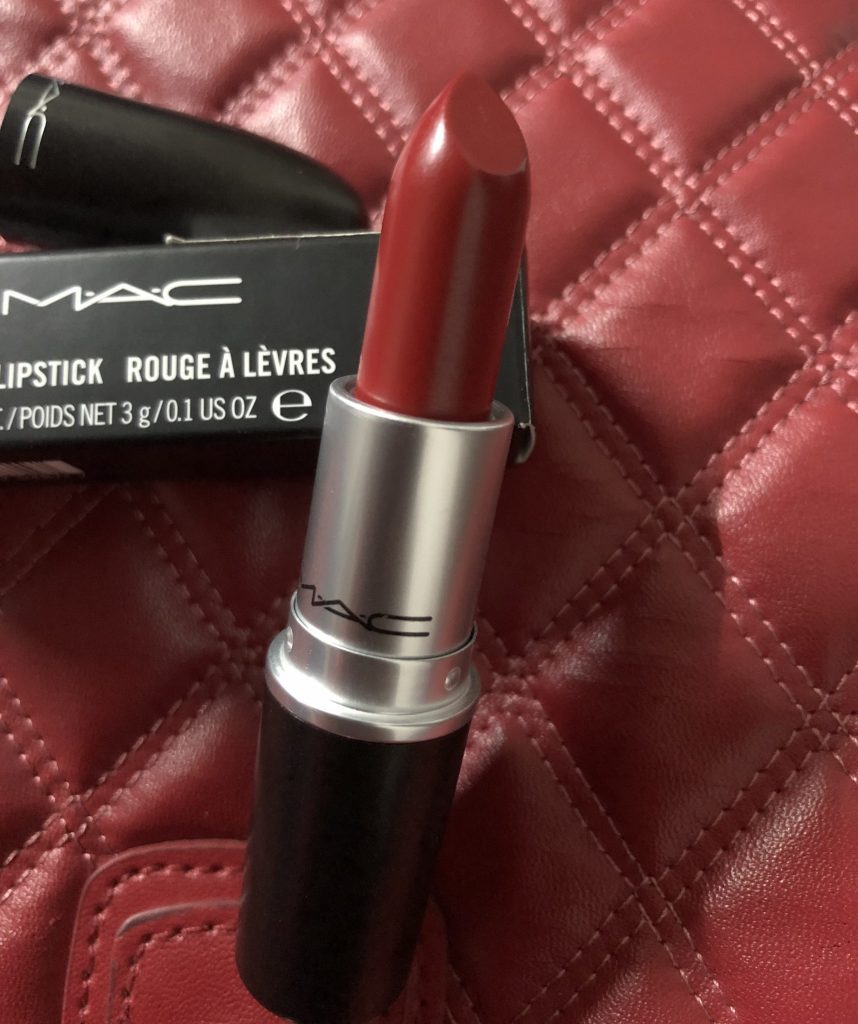 My experience on the MAC Matte Russian Red lipstick says,
MAC Matte Russian Red Lipstick is a cream-based lipstick that imparts full bright colors. My friend has bought this lipstick for me from Canada. I have read many reviews and concluded to buy this lipstick. This MAC Matte Russian Red Lipstick comes in the usual black and silver bullet case with matte black outer box. MAC is printed on black bullet case, however, we can't decide the shade of lipstick from the outer case. The shade name is written at the bottom of the bullet case. Russian red is from a matte range of lipsticks. It has signature vanilla fragrance in the lipstick, which would fly away after 5-10 mins. It would not harras to the girls who have sensitive noses!
Swatch Test of MAC Matte Lipstick Russian Red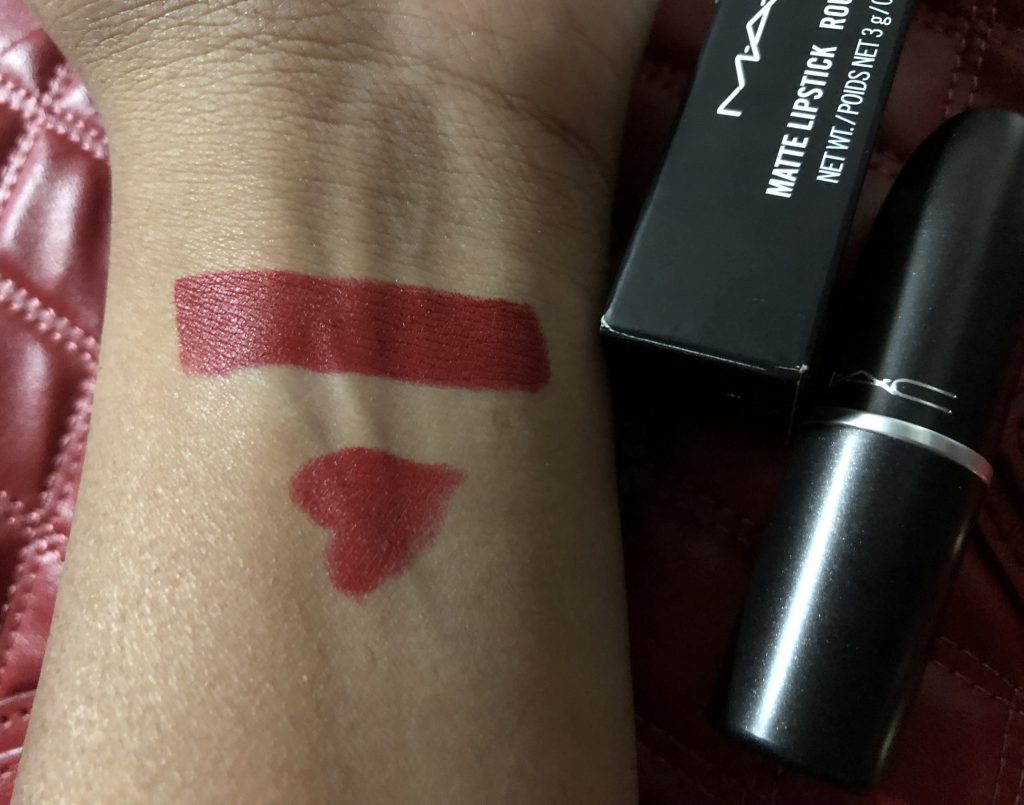 Madonna, Taylor Swift, Rekha and many other celebrities who look very pretty in this beautiful shade of red lipstick. A bold red pout will instantly glam up your outfit very well. It is an intense bluish-red matte lipstick. First, I prepped my lips with scrub and lip balm, then applied it to my lips. It glides like butter and pays off intense color in first swipe. Even if you are a beginner, you can apply this lipstick perfectly without using a brush in the first swipe. MAC Matte Russian Red Lipstick has a rich texture and It stays on 6-7 hours without any smudge. It even does not get patchy or uneven as it fades. I was literally amazed to feel the intensity of the Russian red lipstick.
Pros of MAC Matte Russian Red lipstick:
– Ultra creamy and color packed
– Demi-sheer with a wet-look luster finish
– Bold Red which suits every skin tone
– Pigment-Rich with the intense payoff
– Moisture matte lipstick
– Long-Lasting
Cons of MAC Matte Russian Red lipstick:
– A little bit drying on lips
– Pricier but after all It's a MAC 😉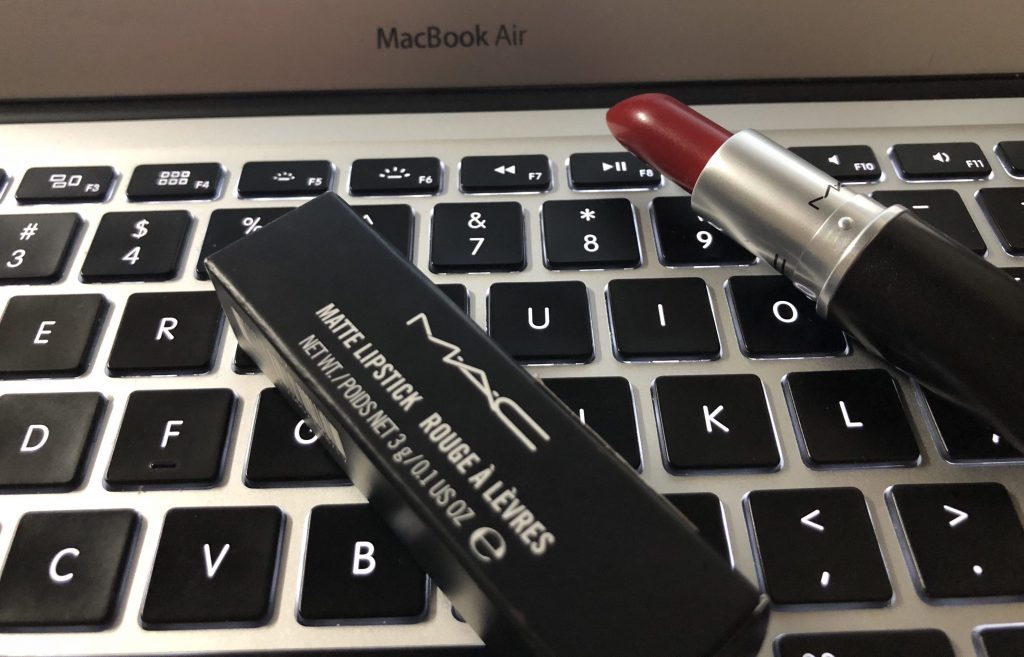 I just love to have MACs all around!😍 MAC Matte Russian Red Lipstick is a Show Stealer shade. You can wear it without any makeup still all eyes will be on you, I bet!
Frequently Asked Questions Related to Lipsticks :
1. What is the price of MAC lipstick in India?

Generally, Mac lipsticks are priced in the range of 1500-1900 rs in India and they are available at nykaa and mac stores.
2. How long are MAC lipsticks good for?

Mac lipsticks are good for 1-2 years with regular usage.
3. What is Mac best selling lipstick?

Ruby woo is the best selling lipstick amongst all the shades of mac lipsticks.
4. What is MAC cosmetics best selling product?

Mac Studio fix foundation is the best selling product.
5. What are MAC lipsticks made of?

Lipsticks are made of beeswax, olive oil, mineral oil, cocoa butter, petroleum and so many ingredients.
VooBeauty Rating: 5/5
Would I recommend/ repurchase?
Yes, Definitely. Mac matte lipstick Russian Red is a classic red color that should be in the vanity box of every girl who loves red pouty lips.