We are supported by readers. When you purchase through links on our site, we may earn an affiliate commission.
Hola folks, All girls want to add a little drama to their lashes with the use of different types of mascara. we are ready to flaunt our eyes with the Sephora Cinescope Mascara. Yes, Today we will go through Sephora Cinescope Mascara Review. Sephora has a huge launch of the Cinescope Mascara in Dubai in 2017.
The Sephora Cinescope Mascara Review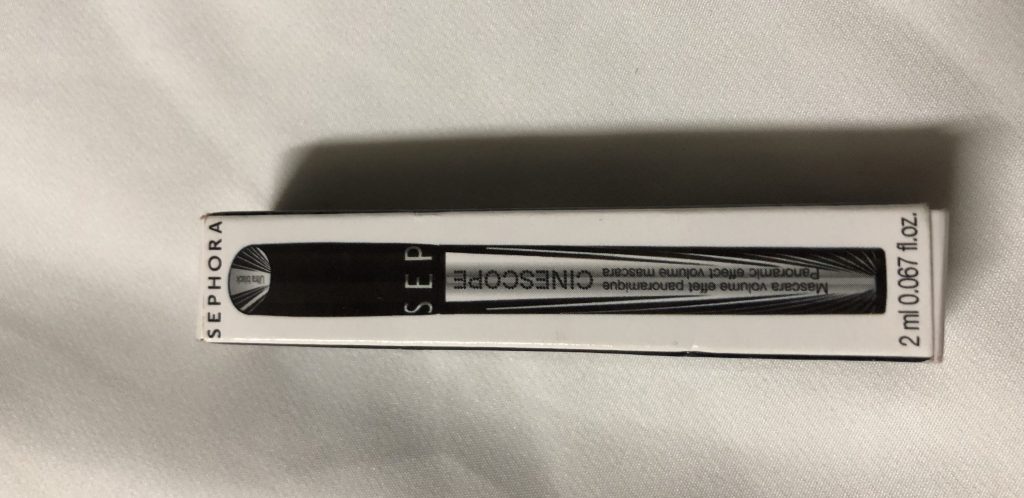 Product Description:
Price: 90 AED(1560 inr)
Content: 7 ml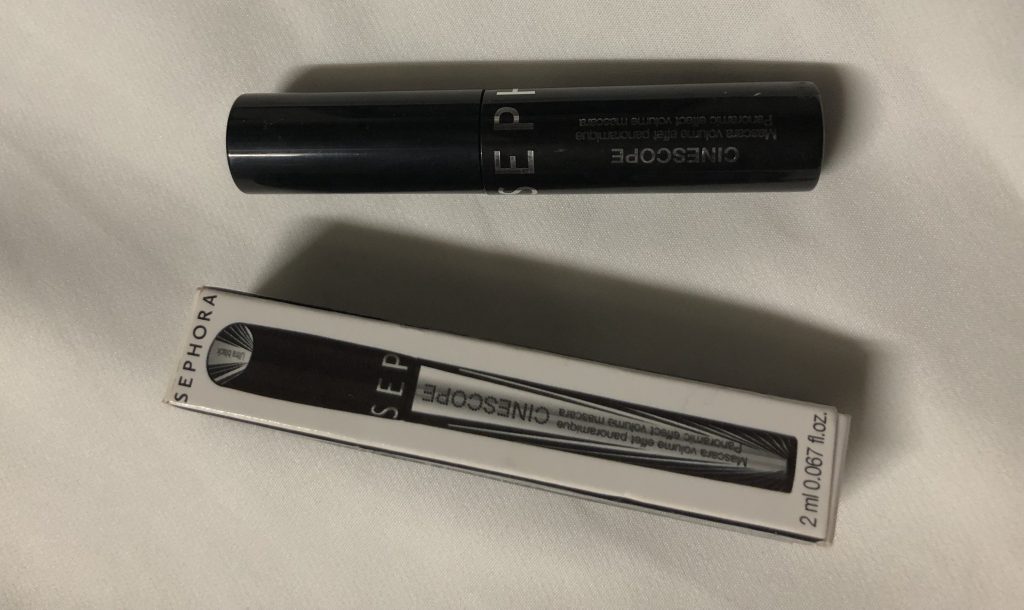 Introducing to the product, I have received this miniature of Sephora Cinescope Mascara Black (it was of 2ml) as complimentary with the shopping of other products. Sephora claims it to be a panoramic effect mascara. It comes in a black bottle written SEPHORA around it. Its wand has ball-tipped bristles that separate each and every lash.
Directions for use:
Shake the bottle before use and then remove excess product from the brush. Now, Tilt your head and make an angle to the mirror, then start brushing the mascara from the base of your lashes to the ends of your upper and lower lashes.
Sephora Cinescope Mascara Closer Look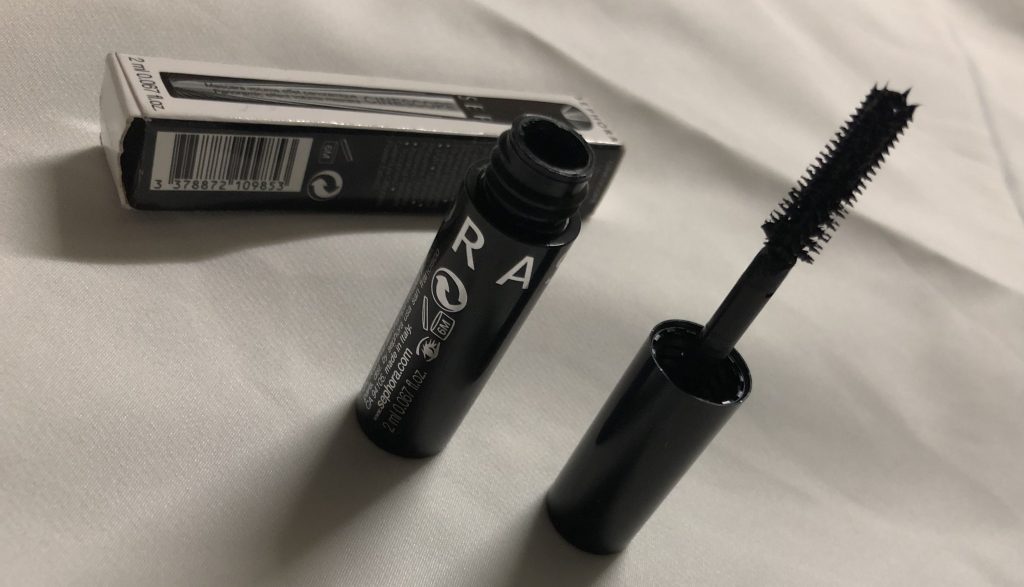 Sometimes I wonder, Mascara brush designers are the real genius! They make miracles happen, the gorgeously designed wand with ball-tipped bristles give you voluminous lashes. You can brush the mascara from base to the ends and make layers until you get your desired look. It has different lengths of bristles on the wand, therefore the layers will not make your lashes look clumpy. It will give your eyes a 'Full Fan effect' they claim in their branding :P. Sephora Cinescope Mascara is not waterproof, so It's easy to remove it with simple micellar water. It lasts for 6-7 hours and does not make lashes dry or fallen out.
Pros of Sephora Cinescope Mascara :
– Voluminizing effect
– Ultra black color
– Panoramic effect
– Dramatic eye look
– Easy to remove
– No clumpy eyes
– Full Fan Lash Effect
– Multi Lash Effect
– Long-Lasting
Cons of Sephora Cinescope Mascara :
– Not Waterproof
– Expensive
Frequently Asked Questions Related to Mascara :
1. What is the use of mascara?
Mascara is commonly used to increase the volume of your lashes and make them enhanced.
2. How to apply mascara perfectly?

Curl your lashes by a curler.
Dip the mascara wand in the bottle and remove the excess product.
Apply it on the upper lash.
Now apply on the lower lashes following the same steps.
You can apply 2 or more coats as per your desired look.
3. Should I let mascara dry between coats?
Technically No, You can take a second or two. If the first coat will be dry before applying the second then there are more chances of clumps on your lashes so be careful while applying it.
4. What is mascara made out of?

Mascara is basically made out of iron oxide or carbon black to darken the lashes.
5. Does Vaseline make your mascara waterproof?

Waterproof mascara is harmful to your lashes, as they make them so dry. You can use spoolie brush to apply the vaseline as a base coat and then you can apply mascara. Your lashes will keep hydrated and make your mascara waterproof.
VooBeauty's rating: 4.5/5
Would you recommend this product to the fellows?
Yes, If you want to try something dramatic on your eyes, then this Mascara is the one-stop product to look wow. ❤ I hope Sephora Cinescope Mascara review would be helpful to you guys.