We are supported by readers. When you purchase through links on our site, we may earn an affiliate commission.
Hello girls,
"Beauty is how you feel inside and it reflects in your eyes" To continue with the context of the quote, I would always want to display beautiful expressive eyes. Applying Kajal/Kohl has come a long way from traditional reasons to today's modern fashionable avatars.  Maybelline Colossal Kajal has been our all-time favorite pick. But this time, I wanted to try something new. So today, We will review Chambor Stay On + Waterproof Kohl Blackest Black.
Chambor Stay On + Waterproof Kohl Blackest Black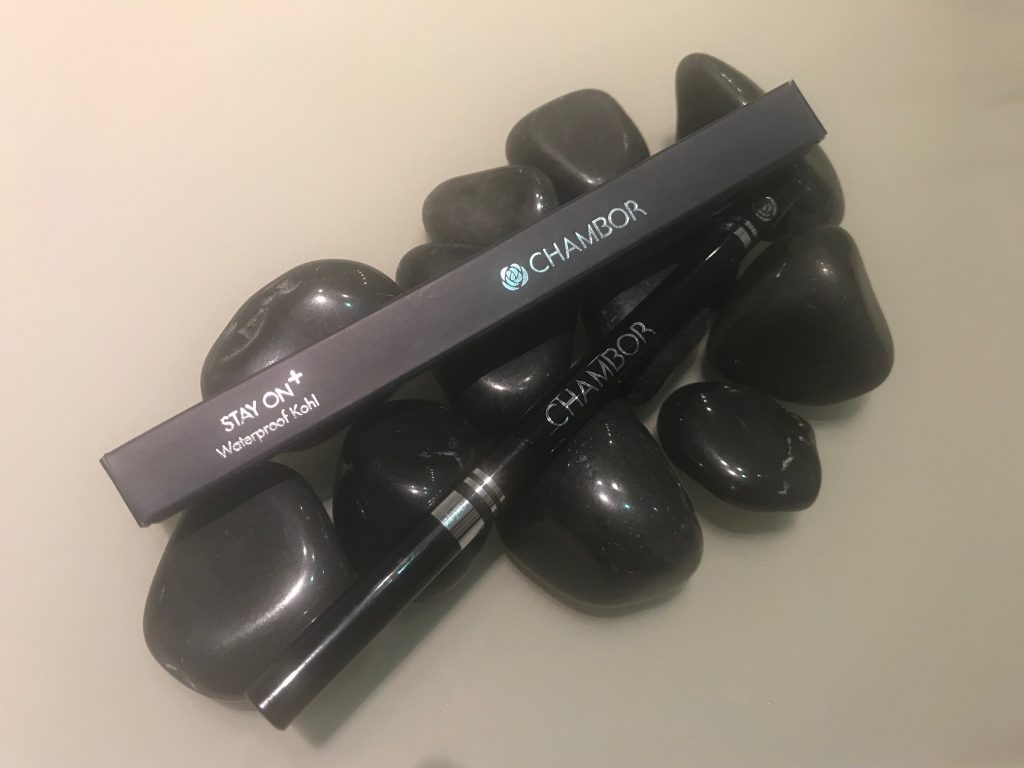 You can buy other products from chambor from the links below,
Product Description:
Price: Rs 295/-INR ( I got it as complimentary)
Content: 0.28g
Ingredients: 
 Chambor Stay On + Waterproof Kohl Blackest Black Ingredients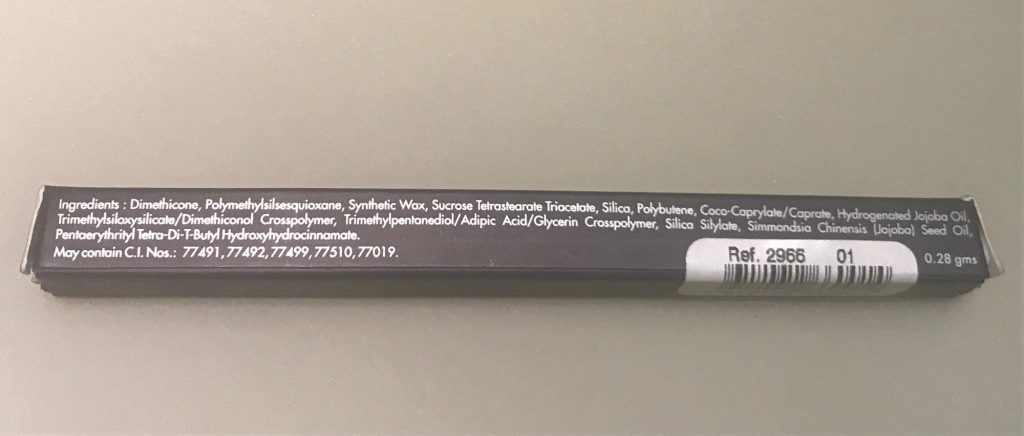 What Chambor Stay On + Waterproof Kohl claims:
The extremely soft formula glides on effortlessly high coverage, lasts all day. Smudge-proof, Waterproof.
How to use it?
Apply it on the upper lash line /lower lash line or waterline with a steady hand to line your eyes.
My experience with Chambor Stay On + Waterproof Kohl says,
I have mostly had the opportunity to bag a good deal on Chambor products. We went to the mall in Ahmedabad two-three months ago where they were celebrating ten years of their existence in the beauty industry and there I got the products with heavy discounts. I have regularly been using Colossal & Eyeconic's for quite some time now. Also, You can never have enough of kohl pencils, so having additional in black color was always an advantage.
 Chambor Stay On + Waterproof Kohl Blackest Black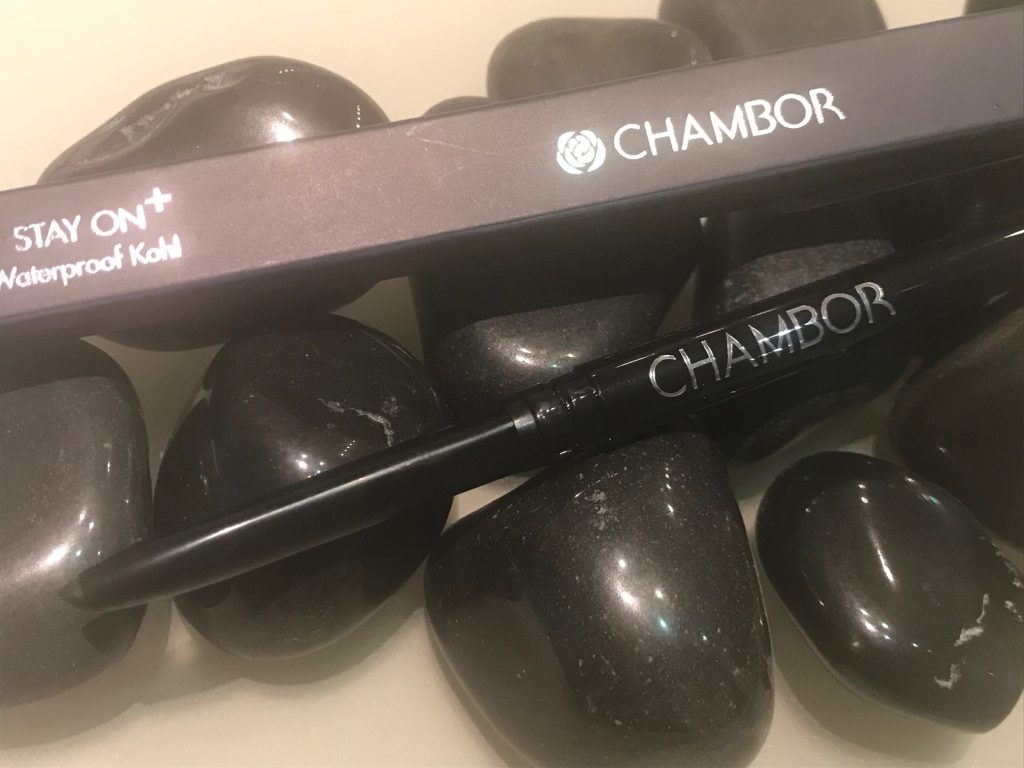 The packaging is sleek with Chambor branding and details on the exterior, it comes with a one-way twist mechanism. The cap needs to be tightly closed after use. The drawback I find with these designs is the wastage of products in case of breakage. It is possible that I am unable to use the entire product because of the design. The texture is what I am in favor of, it is a jet black with a thick and creamy texture. It is just the way I love my liner to feel. On application because of the creamy texture. It glides very smoothly and makes my job easier to create thick winged lines😉.
 Chambor Stay On + Waterproof Kohl Blackest Black Swatch Test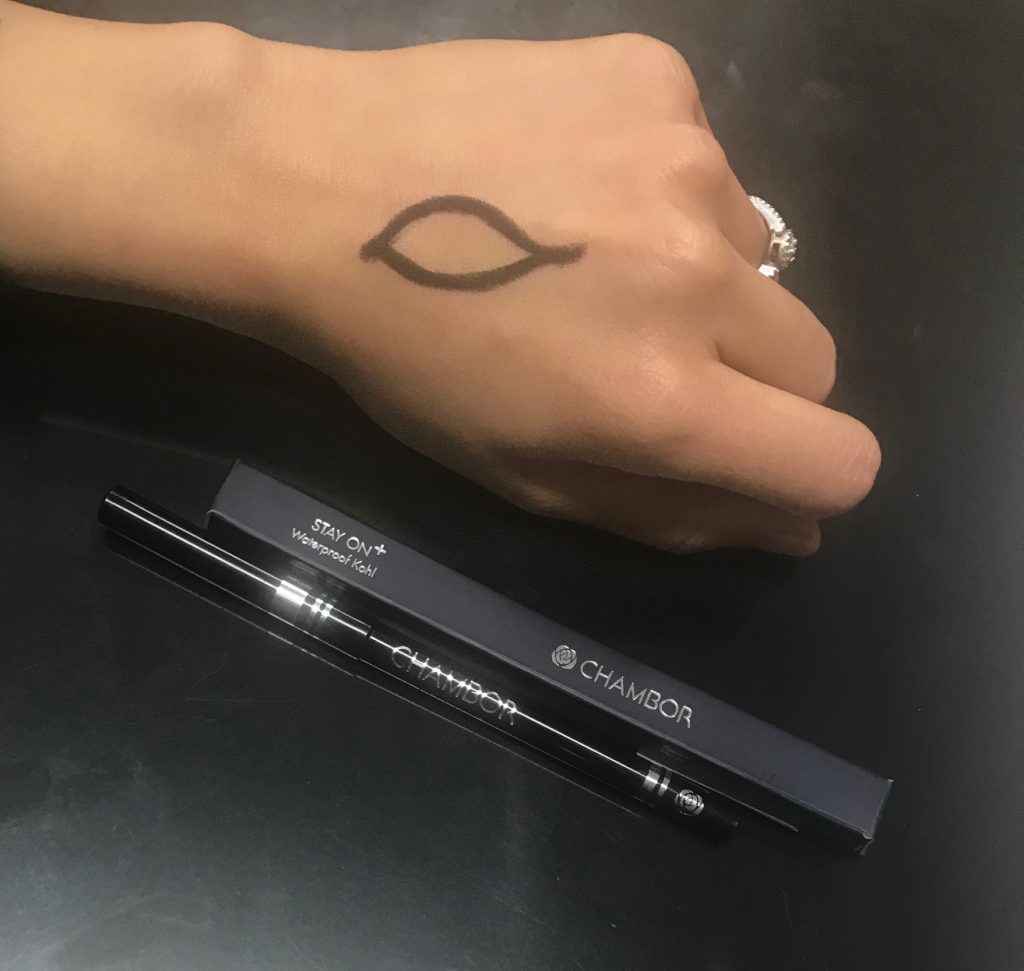 It stays true to its claim of being waterproof. Chambor Stay On + Waterproof Kohl Blackest Black lasts for more than 5 hours without smudging. It can give a smudgy effect after 5 hours with sweat and body heat. I have accidentally rubbed my eyes while wearing this and to my surprise, unlike its competitors it has, it's staying power. Even I use it on my waterline for a traditional kohl eye look. Ladies you can always consider this as an option because as a package it fulfills most of its claim.
Pros:
– Glides easily
– Ophthalmologist-tested
– Lighweight
– Highly pigmented
– Smudge-proof
– Waterproof
Cons:
– Packaging
Frequently Asked Questions Related to Kohl :
1. What is Kohl made of?

Kohl is a fine grey powder.
2. Is Kohl good for eyes?

It is used for medicinal purposes and it gives strength to them also.
3. What kohl eye is used for?

Kohl is used to the contouring of the eye and inner rims of eyes.
VooBeauy Rating: 4/5
Will you repurchase/ recommend?
Yes, I would definitely recommend and consider to repurchase. It could be an addition to your existing collection.