We are supported by readers. When you purchase through links on our site, we may earn an affiliate commission.
Hey Beauties,
We all know how a dash of lipstick instantly perks up our face. Even more, if it's your classic red lipstick!! However, the journey to discover your perfect shade of red isn't that easy, for me, it brought me to this shade of lipstick in Colorbar!! My friend has reviewed the Colorbar 3d Matte Cocktail Collection Lipstick! We all know there is so much to review because it's not just the color but also how it feels on our skin. Today, We will discuss Colorbar Matte Touch Lipstick – Orange Punch Review!
 Colorbar Matte Touch Lipstick – Orange Punch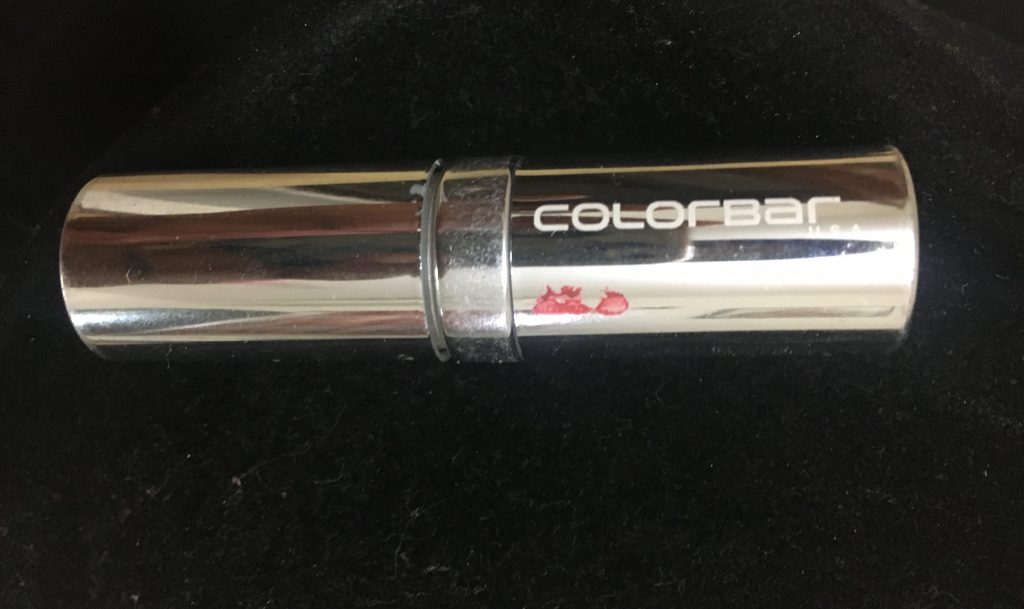 Product Description :
Price: Rs 499/-INR
Content: 4.2g
What Colorbar claims:
It's a rich color available in a variety of shades. Its unique 2-in-1 formulation gives the lips a creamy, yet matte finish. Due to its softening agents, it gives the lips soft and supple appearance. It can be further enhanced with gloss and a liner.
 Colorbar Matte Touch Lipstick – Orange Punch Closer Look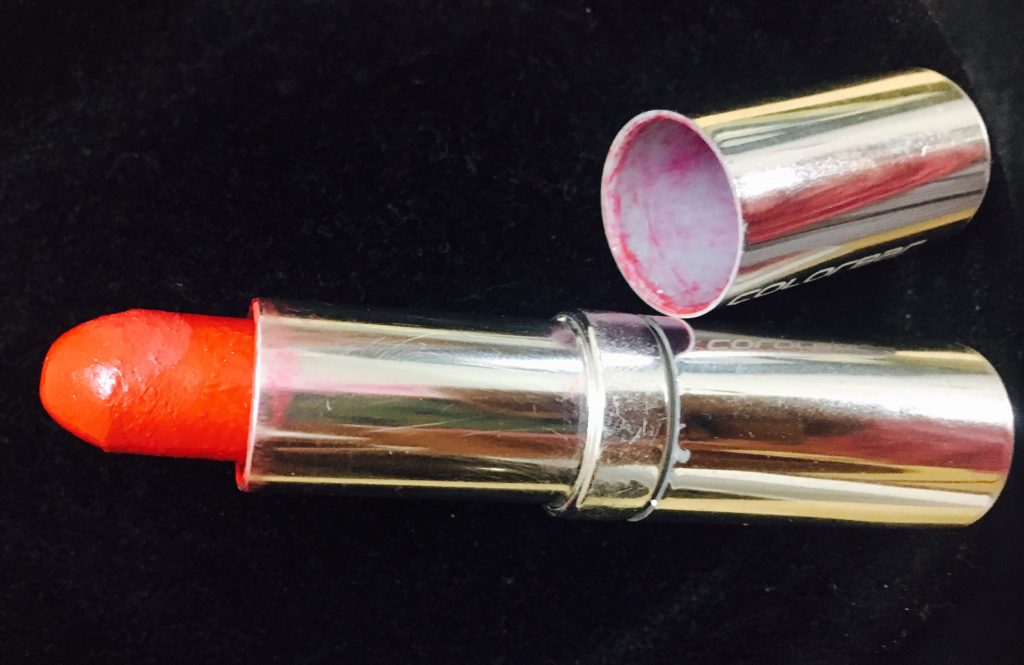 How to use it?
Prep your lips by scrubbing and moisturizing. Line it well and then fill in with color. You may also use a primer prior to your usage to perfect your pout. Fill in the color based on how you want to intensify the shade.
My Experience with Colorbar Matte Touch Lipstick says,
I remember stocking up on one of my favorite shades of red in Colorbar, however, it got lost when 3 years ago my entire makeup pouch got stolen during one of our product launch events. I still get a nightmare at the thought of losing my makeup pouch, I 'm sure ladies you'll agree to this as we all know the time, effort and money involved in picking your classic essential's. Since I didn't want to stock up on the same shade again even though it was my favorite, I thought of being brave and trying another shade.
Colorbar Matte Touch Lipstick – Orange Punch Swatch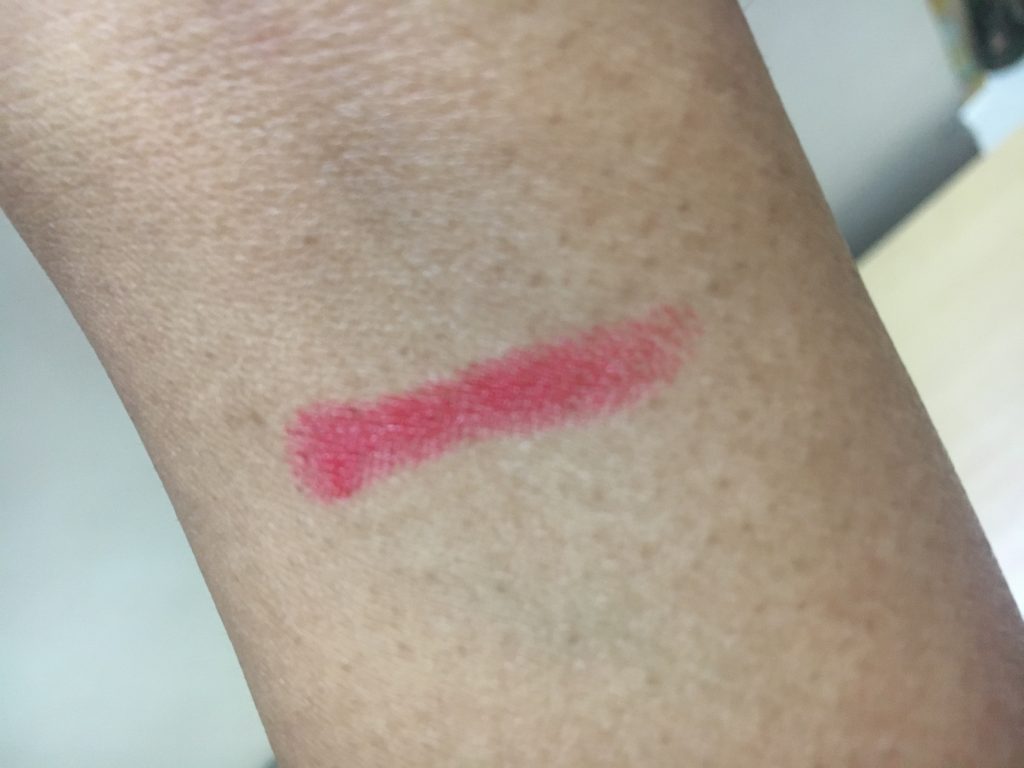 I bought this in Shade Orange VIF 27M, don't get mistaken by the name, as this one is a classic red lipstick shade with orange undertones. The packaging is basic and precise, a small sticker on the bottom describes the shade details. Being a matte lipstick the texture is dry, can be patchy on your lips if you haven't prepped well. The shade works for me as I have a wheatish skin tone and I play with the intensity based on my outfit. It isn't very long-lasting or transfer-proof, stays for less than five hours and requires touch-ups. I am sure there are other brands that have come up with long-lasting and transfer-proof lipsticks in the same price band.
Pros of Colorbar Matte Touch Lipstick:
– Premium packing
– Classy matte
– Lightweight
– Highly pigmented
Cons of Colorbar Matte Touch Lipstick:
– Moisturiser must for dry skin beauties
– Isn't transfer-proof
– Staying power less than five hours
– Bleeds if applied without lipliner
Frequently Asked Questions Related to Lipsticks :
1. What is velvet matte lipstick?

It easily glides onto lips and locks moisture on your lips.
2. How many types of lipstick are there?

There are many types of lipsticks available in the market,
Matte, Satin, Velvet Matte, Glossy and many more.
3. Is Colorbar an Indian brand?

Yes, Colorbar is a premium and leading Indian brand. It has a variety of cosmetics and skincare products.
VooBeauy Rating: 3.5/5
Will you repurchase/ recommend?
Yes, I would recommend, however, wouldn't repurchase as I want to explore other brands in a similar shade. I hope this Colorbar Matte Touch Lipstick Review has cleared your confusion and doubts.