We are supported by readers. When you purchase through links on our site, we may earn an affiliate commission.
Hello, folks,
We all love styling our nails with different nail arts and colors, with this comes our responsibility for that extra TLC for our nails. As much as I love to paint them depending on the outfit, the Herculean task of removing them can be made much easier if blessed with a good quality nail paint remover. Let's end this hunt here by reviewing Chambor Gentle Nail Color Remover!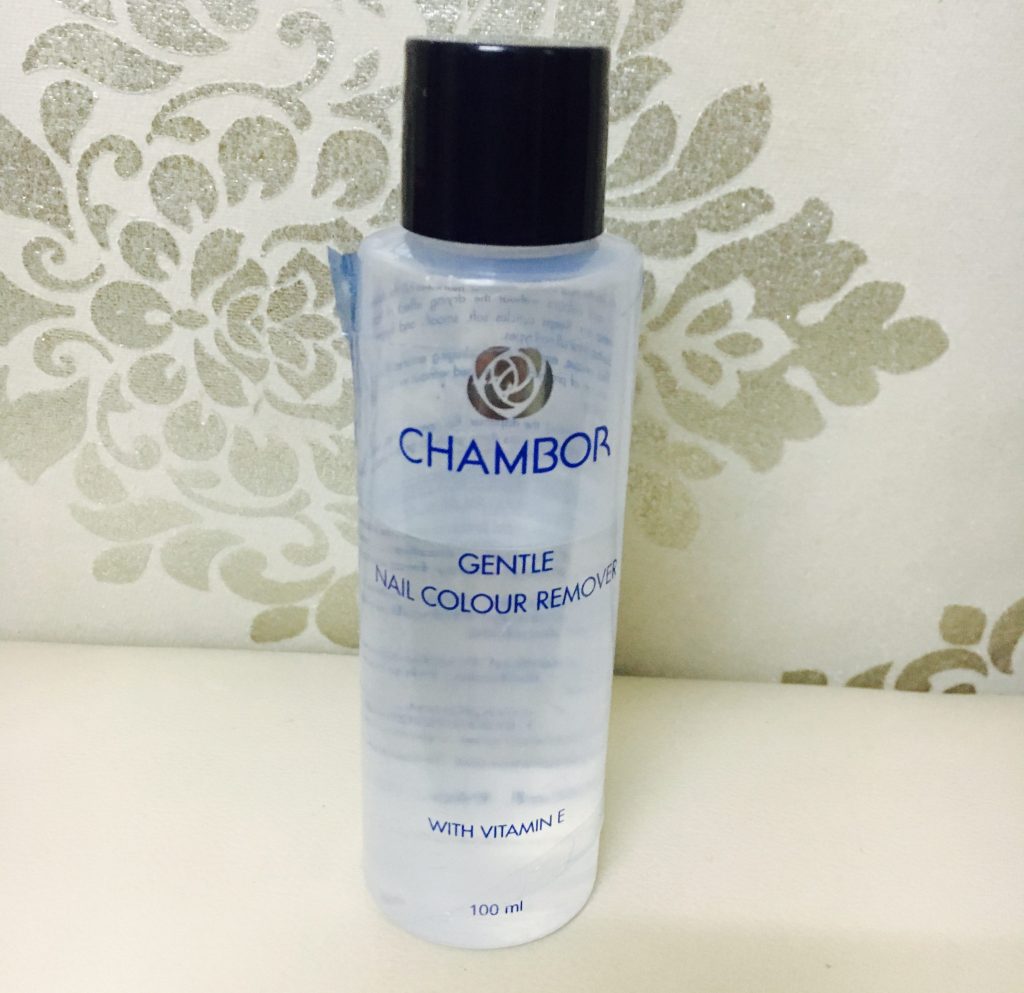 Product Description :
Price: Rs.245/- (I got it for free from Chambor on Chambor product purchase above Rs.1500/-)
Content: 100ml
What Chambor Claims:
Chambor Gentle Nail Color Remover removes the darkest of Nail colors without any drying effect. It doesn't have harsh removers, keeps cuticles soft, smooth and hydrated. Suits all Nail types. Unique and easy packaging ensures the right quantity of products is released without any wastage or spillage.
Chambor Gentle Nail Color Remover Ingredients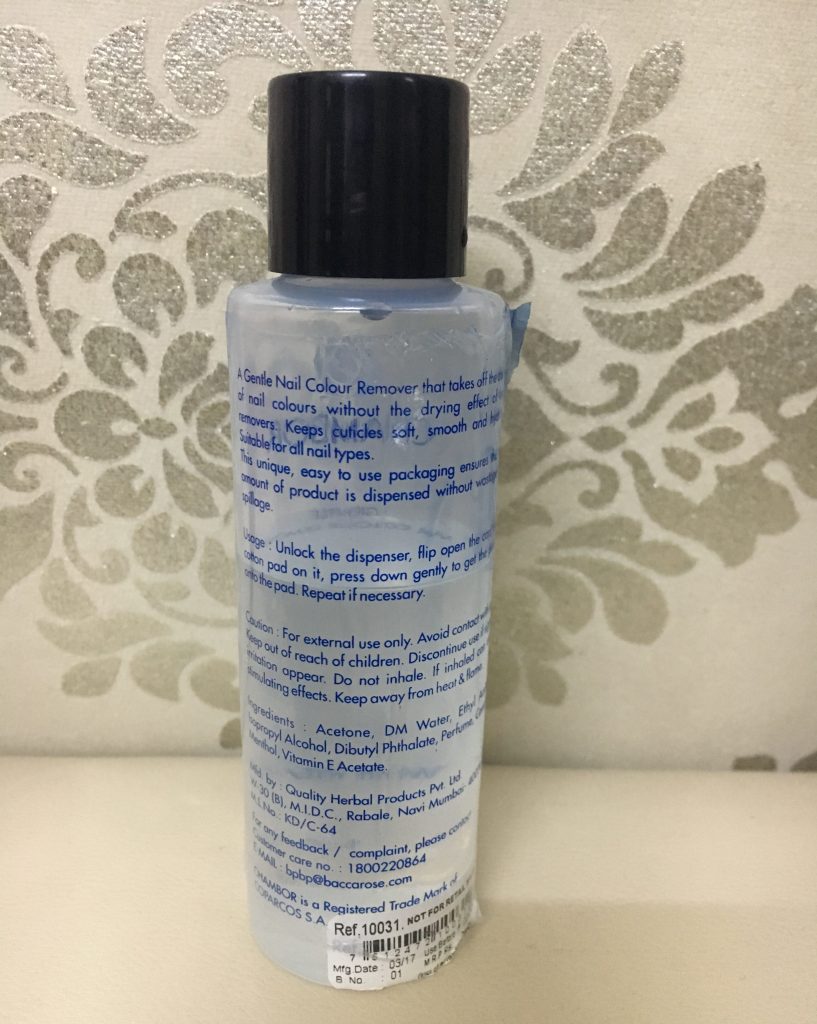 My experience with Chambor Gentle Nail Color Remover:
Chambor Gentle Nail Color Remover comes in a neat plastic bottle transparent enough for you to see the remaining quantity. Like most nail polish removers you are required to use a cotton pad to spread the product, this leads to some spillage and wastage if not used properly ( U know how it feels when it evaporates and you are left with very little quantity😞). I tried removing a dark nail paint on my feet, I had it on for over 20 days all thanks to the wedding season, now the nail paint came off easily with a single swipe without using much of the product.
My toes had a little glitter nail paint on it which took several swipes to get rid of. I feel it will react similarly in case of acrylic nail art designs. However, in spite of several swipes, it didn't dry my nails, in fact, it felt a little-hydrated thanks to the enriching Vitamin E oil content. The smell is a little overpowering that has a lingering effect, will not appeal to Beauties with a sensitive nose. In such cases, I prefer to wash it off but at the same time I end up stripping away the essential nourishing oil. Overall, it's Gentle enough and doesn't dry your nails or cuticles.
Pros of Chambor Gentle Nail Color Remover :
– Gentle on nails
– Nourishes with Vitamin E
– Easily available
Cons of Chambor Gentle Nail Color Remover :
– Not suitable for glitter or acrylic nail art
– Overpowering smell
– Expensive if you are on a budget
Frequently Asked Questions Related to Nail Polish Remover :
1. Is acetone and nail polish remover the same?

Basically there are two types of nail polish removers available in the market, acetone, and non-acetone. Acetone nail polish has mild content of acetone. Direct use of acetone might make your nails hard.
2. Can toothpaste remove nail polish?

Put some toothpaste on the cotton ball and apply it to remove the nail polish. As toothpaste contains ethyl acetate, similar content is found in nail polish remover.
3. What food is good for nails?
You can consume healthy nutritional food like fruits, vegetables, protein-enriched food for good nails.
4. Is it dangerous to inhale nail polish remover?

If it is inhaled in an extreme amount then it can be dangerous.
Voobeauty's rating 3/5
Would I recommend/ repurchase?
I would recommend if someone's willing to experiment, however, wouldn't repurchase as it is on the pricier side as compared to other nail polish Remover's in the market who also do a pretty decent job.