We are supported by readers. When you purchase through links on our site, we may earn an affiliate commission.
Hello folks,
'Reinvent yourself' – with the makeup from Essence. Nail polishes can make your hands look more beautiful. It can complement your entire look if you wear the right colors according to the outfit. Today I will review the gorgeous shade of Essence Glow & Care Luminous Nail Polish, that is 05(Love and Care)
Essence Glow & Care Luminous Nail Polish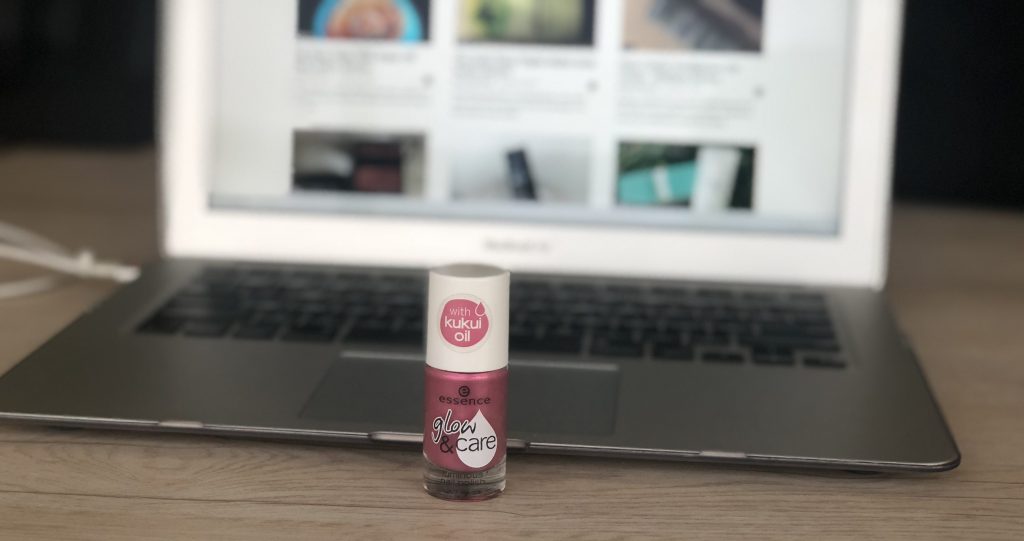 Product Description:
Price: 250 INR
Content: 8 ml(0.27 Oz)
Glow & Care Luminous Nail Polish range from Essence is enriched with caring kukui oil, which strengthens and protects the nails. It also creates a healthy and instant glow to your nails with light shimmer effects.
Essence Glow & Care Luminous Nail Polish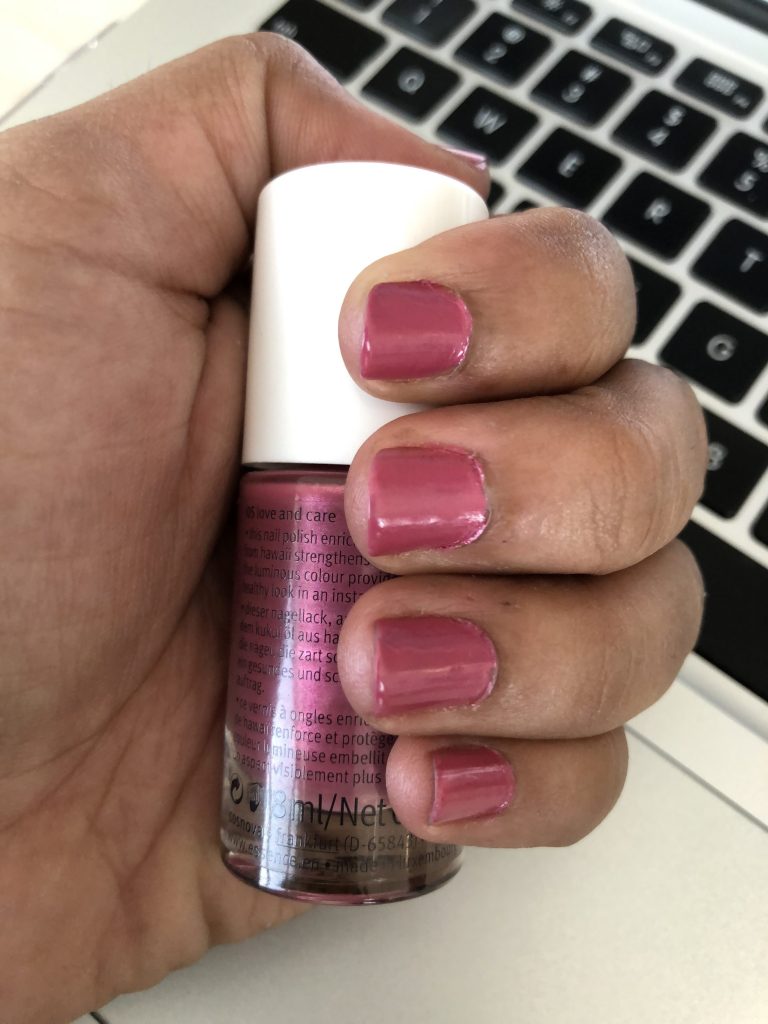 Directions for use:
– Wash your hands and apply hand cream to it
– Apply the first coat of nail polish on it (for a longer stay use base coat)
– Apply the second coat for the demi-matte finish on the nails
Glow & Care Luminous Nail Polish from Essence has five beautiful shade available.
– 02 Go for Glow (nude)
– 03 Shine on (dusky pink)
– 05 Love and care (girlie pink)
– 06 Berry caring (berry)
– 07 keep calm and go on(dusky brown)
My Experience on Essence Glow & Care Luminous Nail Polish Says,
Glow & Care Essence nail polish has shiny texture. The pigmentation of this nail paint is quite good. but you need to apply two coats to make it look opaque. Glow & Care Essence collection has some shimmer running through the bottle, which gives an instant glow to the nails. This nail polish dries faster than other nail colors. It has a thick consistency but it can be applied very smoothly.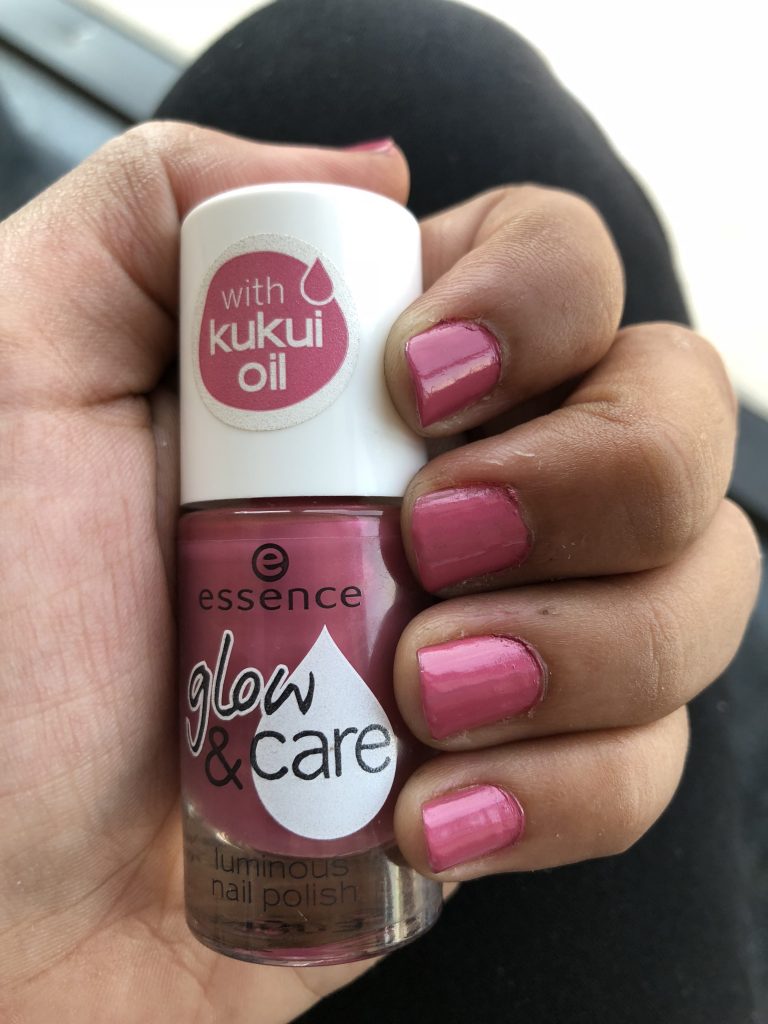 The nail polish brush needs to be very good to get beautiful nails. Essence nail polish from glow and care range has a kabuki wide brush to help us for getting manicured hands very easily. This nail polish lasts up to 4-5 days. It might peel from the edges of nails after 2-3 days. Removing wasn't a hard process for this nail polish. We can remove nail polish easily with any nail polish remover or nail removing wipes.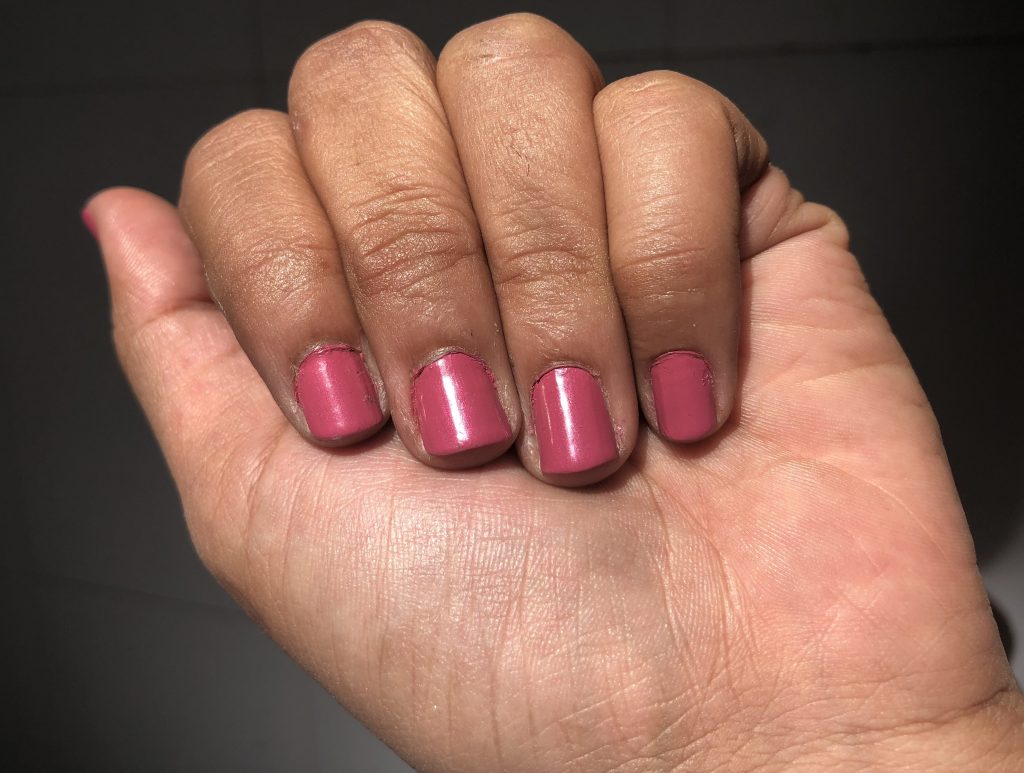 Pros of Essence Nail Polish:
– Long-lasting
– Very opaque and bright in two swipes
– The thick and shiny texture
– Wide Kabuki brush for easy application
– Infused with kukui oil for strengthening and protection of nails
– No bubbles
– Quick-drying
Cons of Essence Nail Polish:
– Might peel off little from ends
– Little expensive
If you want to spend 250 bucks on nail polish then It's worth trying. You can create a soft glow with a light shimmer effect on your nails from the beautiful shades of Glow and Care essence collection.
Frequently Asked Questions Related to Nail Polish :
1. What is the difference between nail polish and nail lacquer?

The nail polish is more about how attractive and colorful your nails will look like whereas nail lacquer is about the protection and hardening of nails.
2. Can you use a hairspray to dry nails?
Yes, this is the simplest trick to dry your nail faster. You just need to spray some amount of hair spray on your nails after applying the nail polish and it will dry faster.
3. Should you take a break from nail polish?

It is a healthy habit to give your nails a chance to breathe at least once or twice a month. you can go without nail polish for 1-2 days when you remove it. and then you can again apply it.
4. Is there alcohol in nail polish?

There is alcohol in nail polish remover.
5. How long does it take for nail polish to dry under a fan?

It can take up to 10-20 minutes.
VooBeauty Rating: 4.5/5
Would you recommend/repurchase the Essence nail polish?
Yes, I will definitely recommend this range of Essence nail polishes.