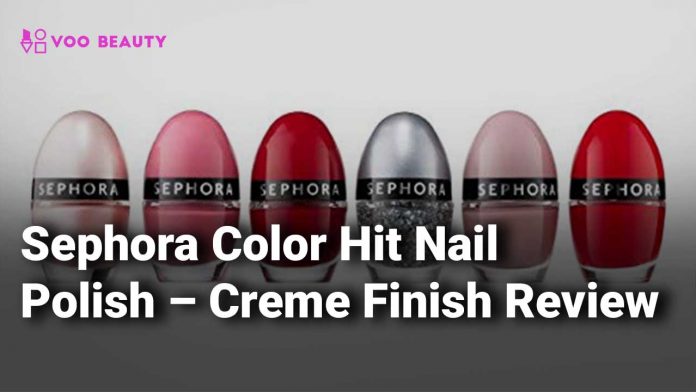 We are supported by readers. When you purchase through links on our site, we may earn an affiliate commission.
Hello folks,
Recently I visited the Sephora store, which has opened in Ahmedabad. I got tempted to buy a lot more products but I fell in love with this tiny bottle-shaped in an egg form at the first glance, Sephora Color Hit Nail polish, I tried various shades and finally, I found the perfect nude shades for my skin tone – that is Creme Finish.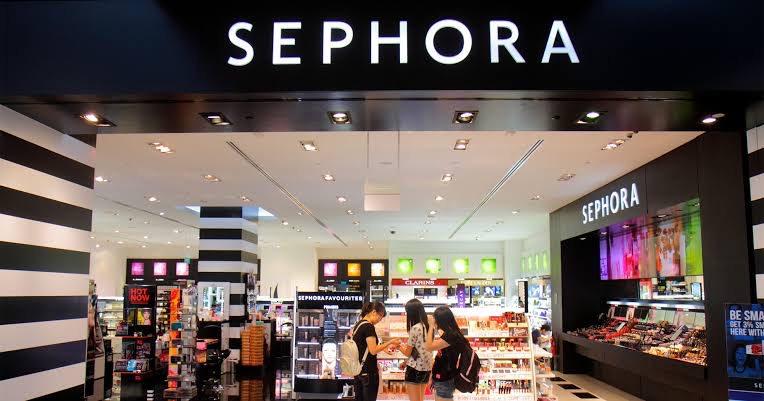 Product Description:
Price: 440 INR
Content: 5 ml(0.16 Oz)
Long-Lasting nail polish in vibrant colors with five-day shine. The bonus: longer wear and more shine for a manicure that literally lasts and lasts. Capacity and brush are the same as always.
Directions for Use
Apply a base coat on your nails and let it dry
Apply the color hit nail polish coat on your nails
If you want more intense shade, apply the second coat.
For extra shine and longevity, apply a top coat on your nail and you are all set to go.
My Experience with Sephora Color Hit Nail Polish – Creme Finish Says,
Sephora products never fail to impress me. On the last visit to Sephora Ahmedabad which has recently launched in our city, I found this ovetto shaped nail polish in beautiful shades. There are 55 beautiful shades in this range from the bunch of nudes, reds, festive shades, shimmers, and high energy hues. It was so difficult to pick one or two shades from these many nail polishes. As I am a nude kinda lover for nail polishes only (not for lipsticks though), I picked the nude section of the Sephora Color hit nail polish. You won't believe, there were so many different shades available in the nudes. Finally, I found the Creme finish that suited well to my skin tone.
The texture of the Sephora color hit nail polish is demi-matte with a little sheen in it. The finish of the nail polish is so opaque in one coat only. The colors are so vibrant and intense. Sephora claims it to be long-lasting till 5 days but it will last 3-4 days or more if you are not doing any household chores :P. Sephora Color hit nail polish has a little sheen in it that makes your nails look beautiful. Sephora has launched highly pigmented shades in this range that can match any mood, be it vibrant, calm, bold or crazy. I loved the shade and finish of Sephora color hit nail polish range, I will gonna try other shades soon.
Sephora nail polish is in the shape of ovetto. It is so tiny that you can throw it in any of your bags easily. It is travel-friendly. Sephora nail polish is a pure color explosion in an egg form as shown in the picture. It has a quick-drying formula so you do not need to wait so long. The applicator brush of this nail polish is wide enough to cover your nails properly and the brush quality is also good. Sephora claims it to be mini but it's literally mini (only 5 ml!)
Pros of Sephora Color Hit Nail Polish:
Little sheen on the nails
Very opaque and bright in two swipes
Wide enough brush for easy application
No bubbles
Quick-drying formula
Cons of Sephora Color Hit Nail Polish:
The brush is little tiny to hold
Little expensive
Also Check: Essence Glow & Care Luminous Nail Polish – Review
If you think, 440 bucks are worth investing in a nail polish then you can go for this Sephora Color hit Nail polish in this shade or you can select the different shade from the range of 55 shades of nail polish. All in all, it will be a good investment for your next trip.
Would you recommend/repurchase the nail polish?
Yeah, Sephora Color hit nail polish is a good and tiny bottle of color for your every journey. You can try this if you really want manicured nails instantly.