We are supported by readers. When you purchase through links on our site, we may earn an affiliate commission.
Howdy, Beauty queens
Looking beautiful with fewer efforts is the dream of every girl. If you ask me to define everyday makeup then It would be as fast as rabbit… Foundation, Eyeliner, Mascara, Lipstick and you are ready to rock. Eyeliner is one of the essentials to complete all looks either it's no makeup look or glamorous look. Today, We will talk about Sephora Fingertip Eyeliner Smart Black.
Sephora Fingertip Eyeliner – Smart black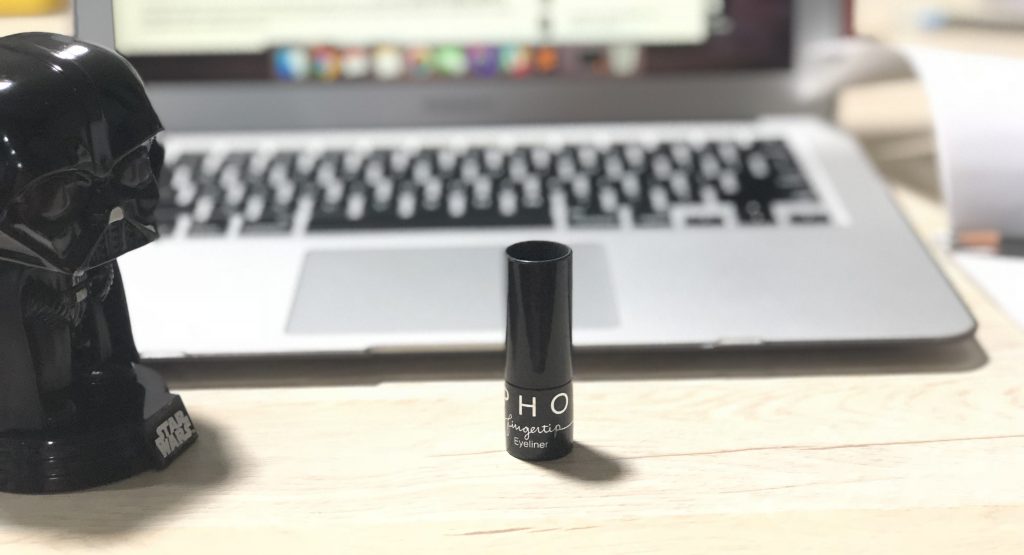 Product Description:
Price: 45 AED (778 Inr)
Content: 2 ml
Sephora Fingertip Eyeliner Packaging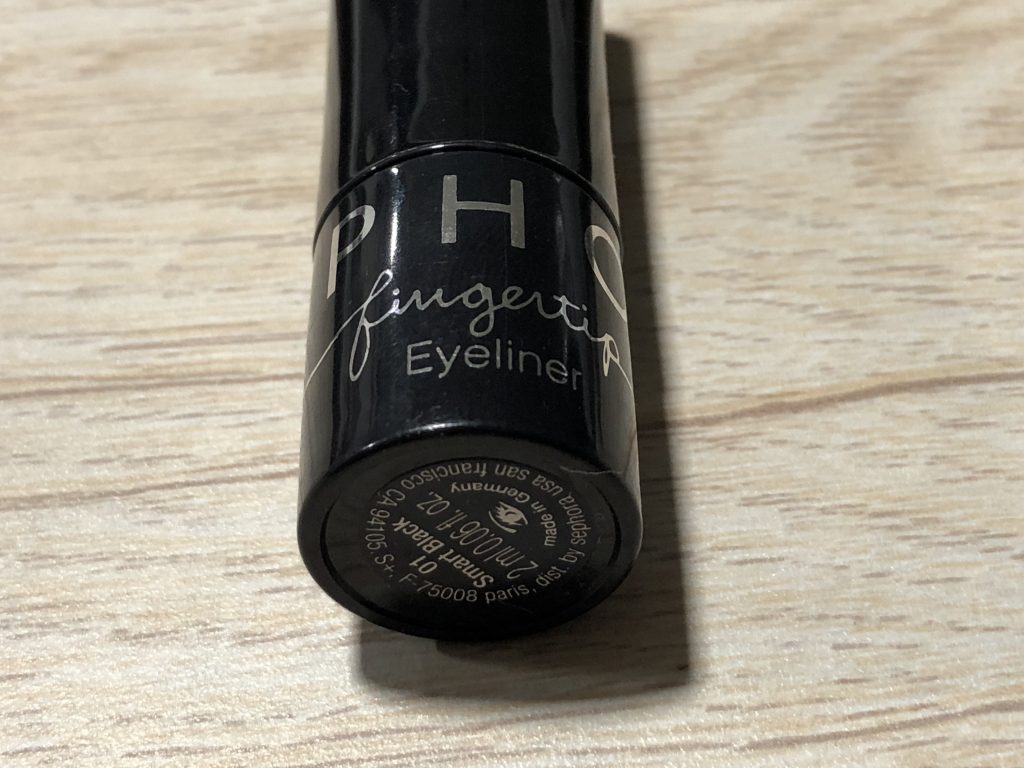 There are various versions available of Sephora eyeliner, you can check it out with the links below,
'Never ask a girl with winged eyeliner why she's late' is the phrase which we heard many times. This product from Sephora is a rescue of getting late in parties. Sephora brings the ingenious way to apply eyeliner with the fingertip. It is packed in a tiny cute black bottle with the groove on the cap, Color of the cap defines the shade of eyeliner. The name of the shade is written on the bottom of the bottle. There are five shades available from Sephora Fingertip Eyeliner.
#1 Smart Black
#2 Vivid Brown
#3 Sparkling Grey
#4 Easy Blue
#5 Lively Purple
Steps to use the liner:
1) Slide your index finger into the cap of eyeliner and dip the brush into a tiny bottle
2) Remove excess product from the eyeliner tip
3) Draw a neat winged liner on your eye
Sephora Fingertip Eyeliner With Groove on Top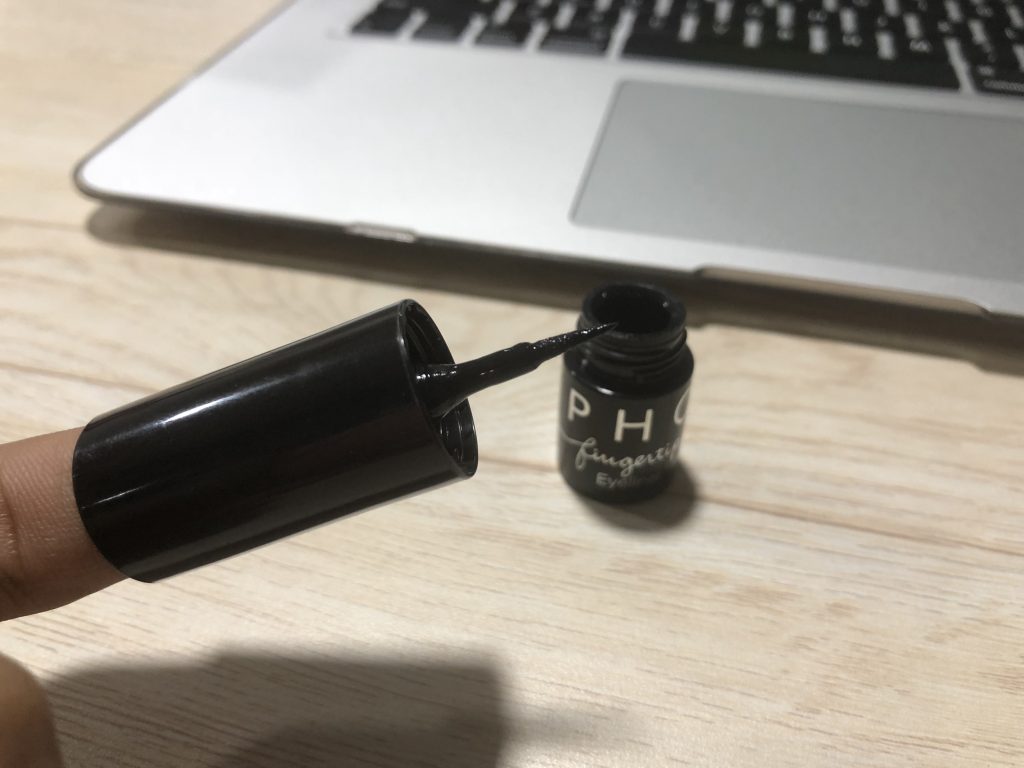 My experience with Sephora Fingertip Eyeliner says,
I love wearing makeup in parties, wedding functions, and even sometimes for trials too. When I started to use eyeliners, I was about 17, So It's a bit easier for me to deal with gel liners, liquid liners or pen liners. I came across this cute product in Sephora store while I was about to checkout with my products on the billing counter at Dubai Mall. They have different types of mini products on the rack nearby billing counter to attract makeup divas. I was one of them and fell for this cute fingertip eyeliner. It is something different than usual eyeliners. Finally, I have purchased Sephora Fingertip Eyeliner in Smart Black shade.
Sephora Fingertip Eyeliner Smart Black Swatch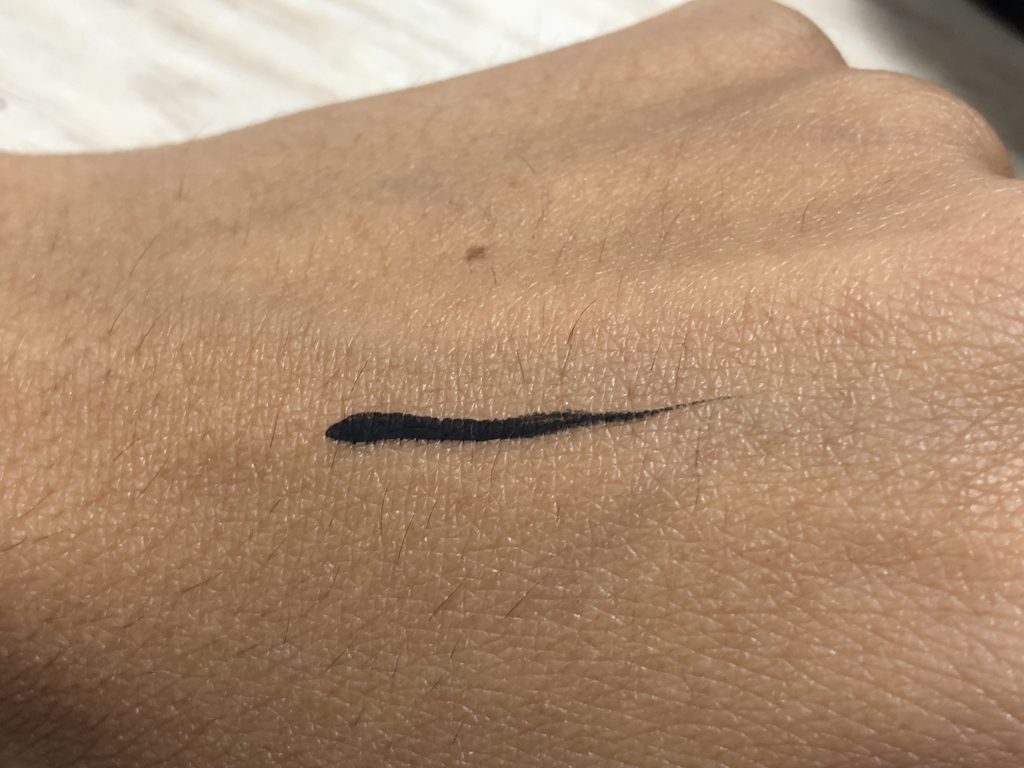 It is clearly visible in the swatch of eyeliner, It's a deep matte black shade of black. I can say It is a hybrid between gel eyeliners and liquid eyeliners. You can have winged or cat eyes from this fingertip eyeliner in less than 5 minutes. Eyeliner is one of the makeup product which can make us look elegant when It's done right, and it may turn the look vampy too. Sephora made it a lot easier with their fingertip cap of the liner. Just slide your index finger and draw a winged liner easily. Girls with long nails won't bother from having beautiful eyes with this liner. Sephora Fingertip Eyeliner is a blessing for beginners. As the tip of the liner brush is slim and smooth, you can draw beautiful creative eyes. I wore it many times for parties, it stays an entire long day without any smudging. As It's not waterproof, it is easy to remove the fingertip eyeliner with normal rose water or any makeup removing wipe.
Pros of Sephora Fingertip Eyeliner:
– Deep Matte black color
– The innovative design of a product
– Pretty good pigmentation
– Long-Lasting
– Precise and easy application
– No crumbling or crackling formula
Cons of Sephora Fingertip Eyeliner:
– Not waterproof
– Small size
– Little Expensive
Frequently Asked Questions Related to Sephora Eyeliner:
1. Does bottom eyeliner make eyes smaller?

The dark eyeliner on the top of your eyelid and on the waterline, makes your eyes look smaller. So you can apply either on the upper lashline or waterline. Or you can apply dark eyeliner on the upper lashline and the white or light liner or kohl on the waterline, it makes your eyes look wide and big.
2. What is Tightlining eyeliner?

It is also called as invisible eyeliner, you can apply it by pulling your eye and apply the liner on the upper waterline to define your eyes.
3. Do you put eyeliner on before or after mascara?

You can put eyeshadow first, then apply eyeliner, and mascara at the end so that any particle fallen down of eyeshadow can be covered with mascara easily.
4. What is the use of fingertip given in the Sephora fingertip eyeliner?

We can insert our index finger in the given whole of fingertip then apply the eyeliner easily like a pen eyeliner and create a variety of looks. Thus we can make our eyes look beautiful.
Voobeauty Rating: 4.9/5 (0.1 less for not being waterproof)
Would I recommend to purchase this product?
Yes definitely, Sephora Fingertip Eyeliner is a boon for the beginners or women with a clumsy hand. It's a must-have product in the makeup essentials in my experience.