We are supported by readers. When you purchase through links on our site, we may earn an affiliate commission.
Bonjour Divas, As someone has said, 'Eyeliners are sharp enough to kill a man', It is perfectly true. You can look gorgeous by adding just a liner on your eyes👀! Eyeliners can define your eyes beautifully. I just love to wear colored eyeliners to create different looks. It's just fun to play with it and create dramatic eyes. The craving of eyeliners makes me buy the SEPHORA COLLECTION Eye Pencil To Go 04 Vintage Mauve from the Sephora store at Dubai Mall. Today I will share a Sephora Eyeliner Pencil Review with you, beauties. Stay tuned.
Sephora Collection Eye Pencil To Go 04 Vintage Mauve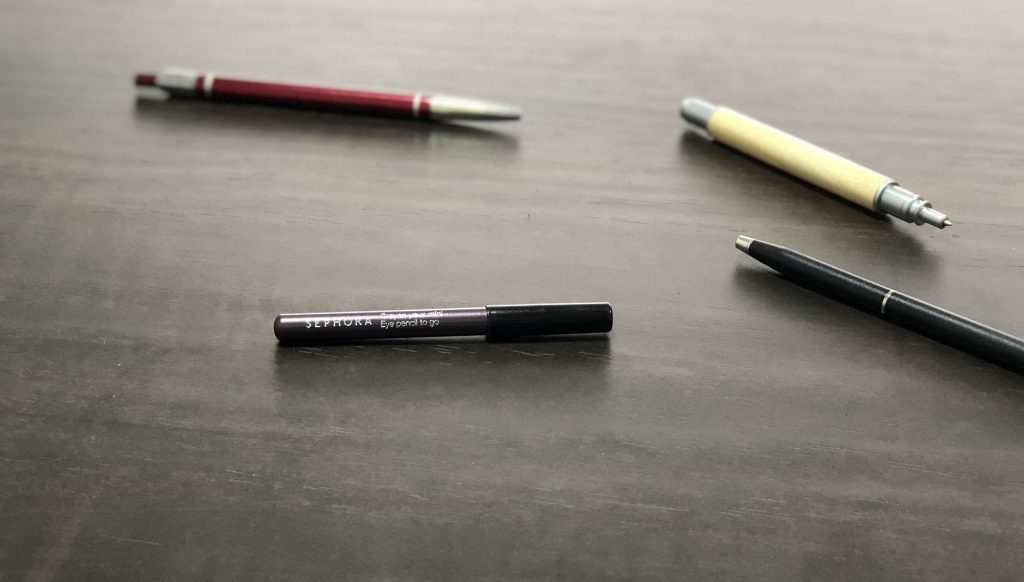 Sephora Eyeliner Pencil Review
Product Description:
Price: 20 AED(354/- which is so costly in India, it's 540/- on Nykaa)
Content: 0.7g
 SEPHORA COLLECTION Eyeliner Pencil To Go 04 Vintage Mauve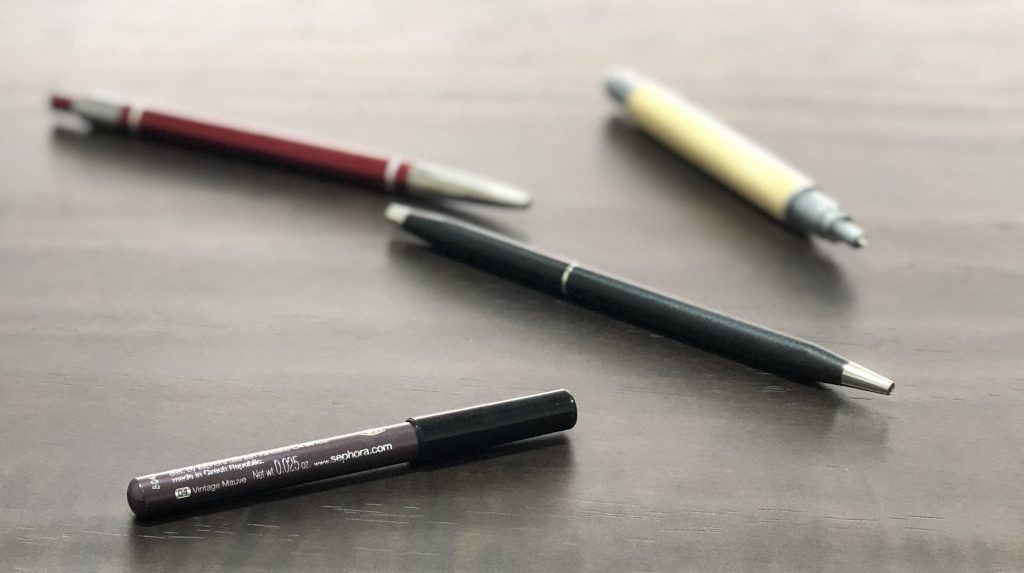 What Sephora Claims?
The size of the pencil enables an ultra-precise application, while the formula's creamy texture allows it to glide on easily making it ideal for application on the inner eye contour.
SEPHORA COLLECTION Eyeliner Pencil To Go 04 Vintage Mauve Inside Look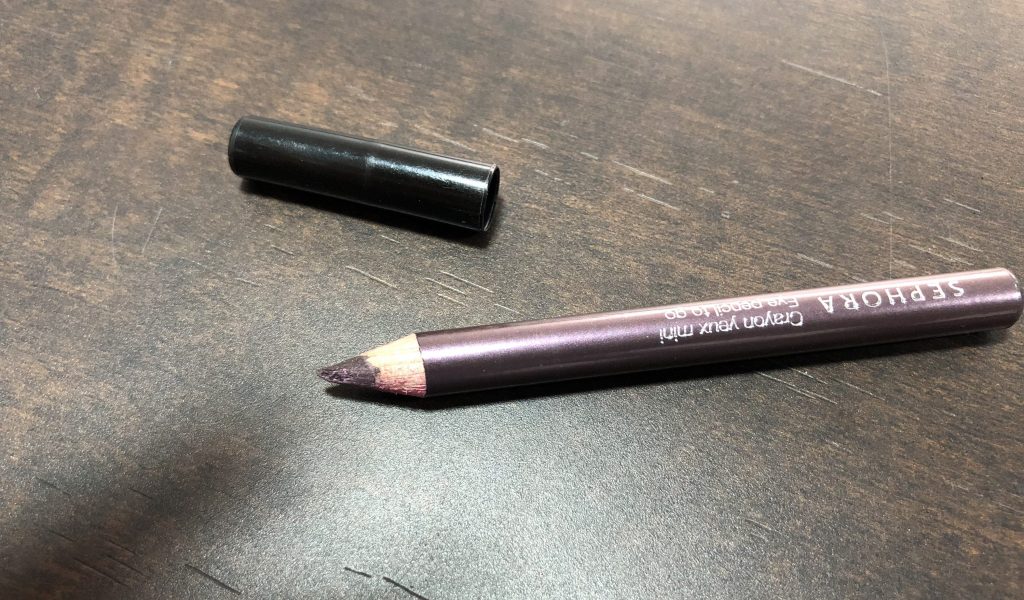 How to use it?
1) Apply directly to the eyelid
2) Draw a line from the inner corner to the outer corner of the eye
3) For a doe-eyed effect: raise the line towards the exterior of the eye
My Experience on SEPHORA COLLECTION Eye Pencil To Go 04 Vintage Mauve says,
You won't believe, It glides like butter on your eyes. It is very easy to create winged liners and graphic liners with this tiny cute pencil. Sephora Eyeliner Pencil is like a traditional pencil. The outer color of a pencil is the same as the shade of a pencil. So, It is quite easy to find in a bunch of pencils. The packaging of the Sephora Contour Eye Pencil is simple and elegant. The name of shade and Sephora is beautifully carved on the pencil. It has a matte black cap. As it is a traditional pencil, you don't need to have a special sharpener for this, regular one works with it.
SEPHORA COLLECTION Eye Pencil To Go 04 Vintage Mauve Swatch Test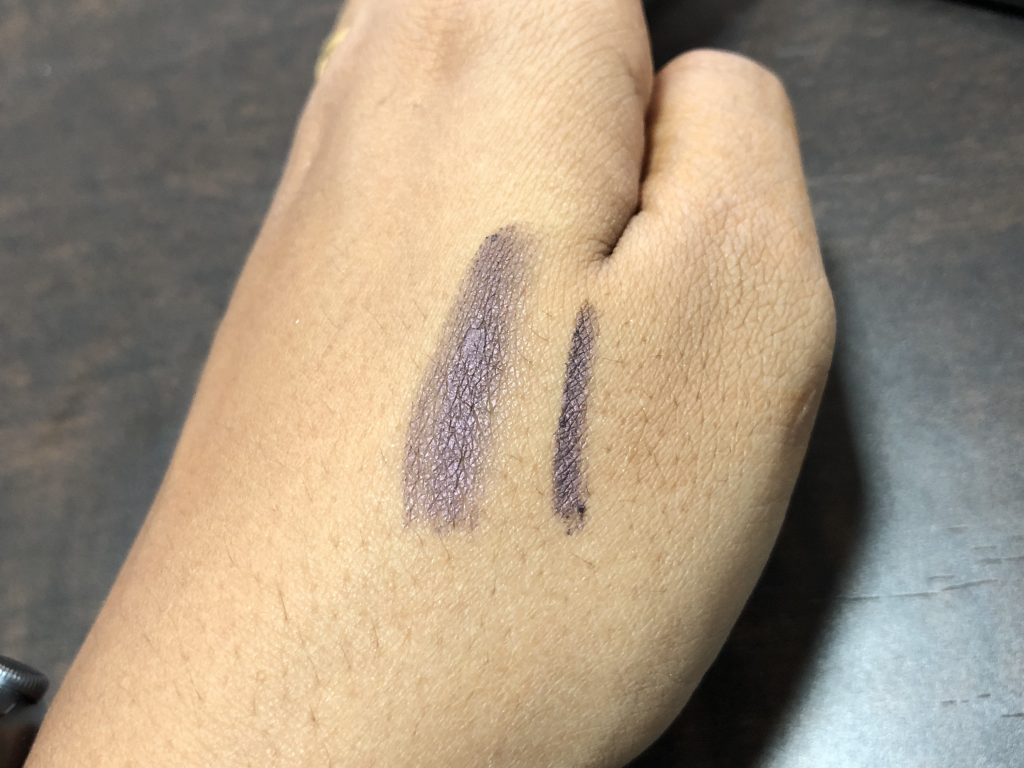 The size of the pencil is so great that you can even throw it any of your clutch or small makeup pouch! Sephora Collection has launched 9 striking shades of this crayon eye pencil. Sephora Eyeliner Pencil is highly pigmented. You can see the intensity of a color in the swatch test picture. The staying power of the Sephora liner is amazing, Sephora Contour Eye Pencil stayed almost 10 hours on my oily eyelids perfectly without any touchups!
The vintage mauve is such a beautiful shade of a mauve that will suit on any outfit and even on your upper and lower lines both. Girls, we can create smokey eyes with this cute baby, Just apply it on your upper lids roughly and smudge it with smudger lightly. Blending is the key to get perfect smokey eyes. Apply black eyeliner on your upper line. Voila, You are ready to rock with glamorous smokey eyes as a bold statement look.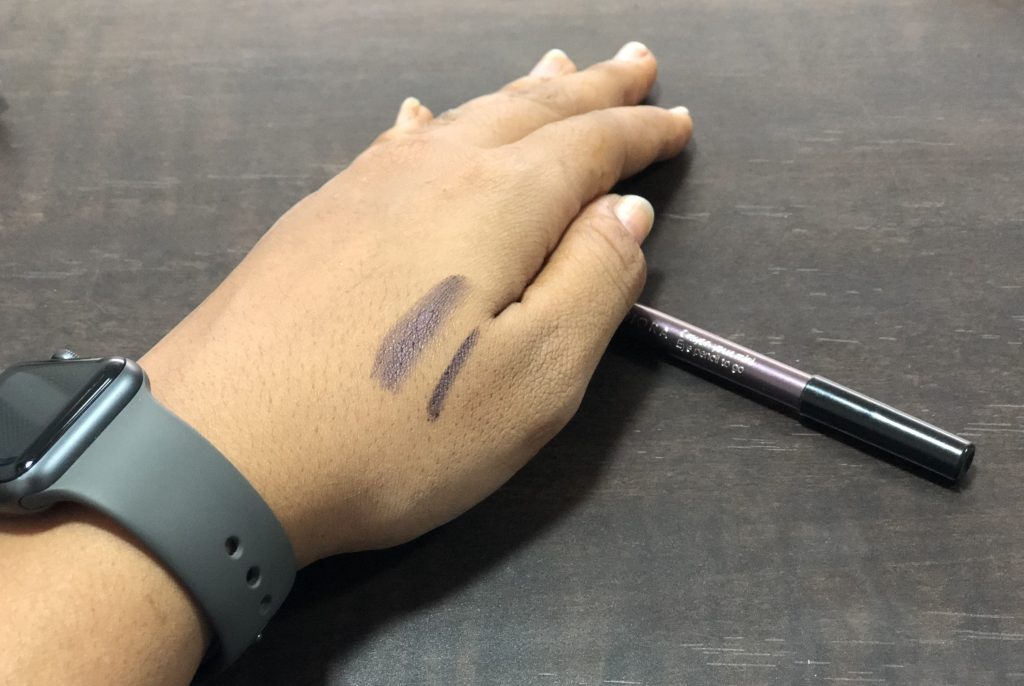 (Expert's tip: The Pencil can be used as a lip shade too 😉 Merge it with any of your lipstick and get metallic lips with li'l shimmer)
Pros of Sephora Eyeliner Pencil 04 Vintage Mauve:
– Long-lasting
– Travel-friendly
– Creamy Texture Formula
– Highly Pigmented Shades
– Precise Application
– Water-proof (you can see in a swatch picture)
– Cruelty-free
– Multiple usages (Eyepencil, Lip pencil & eyeshadow)
Cons of Sephora Eyeliner Pencil Vintage Mauve:
– Smudge little after 5-6 hours
– A bit pricier if you are on a budget
Frequently Asked Questions Related to Sephora Eyeliner Pencil :
1. How do you use the Sephora eye pencil?

Sephora eyeliner Pencil is very easy to use. you can use it in multiple ways as follows,
You can apply it on the waterline and contour your lower lash line with this pencil and get the desired look.
You can use it as an eyeshadow too. you just need to apply Sephora eyeliner pencil on your eyelid and softly smudge it through brush and voila you are done.
One can use the white or beige shades of this eyeliner as an eye primer or eye base.
2. Can you sharpen Sephora contour eye pencil?

Yes, Sephora contour eye pencil is like the normal pencil only, you don't need any special sharpener to sharpen the pencil, you can sharpen Sephora Eye Pencil by the normal sharpener.
3. What is a contour eye pencil?

A contouring Eye Pencil is used to contour your lower lash line or upper lash line or both.
4. Is Sephora eye pencil easy to use?

Yes absolutely, it is very easy and convenient to use Is Sephora eyeliner pencil like a normal pencil.
5. Is Sephora eyeliner pencil a good eyeliner for someone that wears contacts?
It is totally safe to use the Sephora eyeliner pencil for the one who wears contact lenses. As it is waterproof and it won't make your eyes watery after applying it.
6. Is this liquid or pencil?

Sephora eye pencil is a pencil-like a normal pencil.
7. How much time Sephora Eye Pencil will stay?

It will stay intact for 12H without smudging.
VooBeauty's Rating: 5/5
Would I repurchase/recommend Sephora Eye Pencil 04 Vintage Mauve?
A big yes, I will surely recommend Sephora Eyeliner Pencil to the girls who want to try something metallic eye colors that make your eyes pop out. ❤