We are supported by readers. When you purchase through links on our site, we may earn an affiliate commission.
Bonjour Beauties,
"Give a woman the right lipstick and she can conquer the world!!" This phrase holds true for quite a lot of us who swear by favorite lip color before we head out to face the world. It goes without saying that we can never have enough of shades, I got my hands on this one, let's explore Faces Lip Crayon in Peach Me Colour Shade 08 further!!
Faces Canada Ultime Pro Matte Lip Crayon Peach Me Colour 08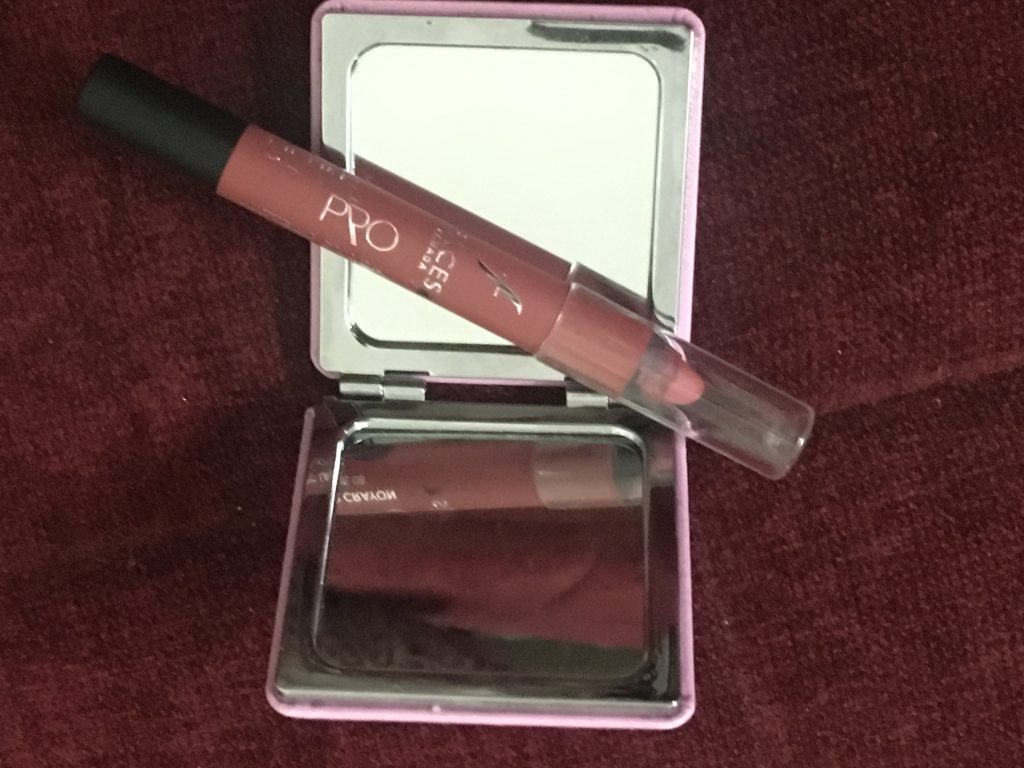 Product Description:
Price: Rs 799 /-INR
Content: 2.8gm
What Faces Canada Ultime Pro Matte Lip Crayon claims:
The luxury of having a creamy texture with a matte effect, all this while being comfortable on the lips. You can choose from a variety of shades. The product has superior pigmentation and hydration. The Crayon comes with a free sharpener.
Faces Canada Ultime Pro Matte Lip Crayon Peach Me Colour 08 Packaging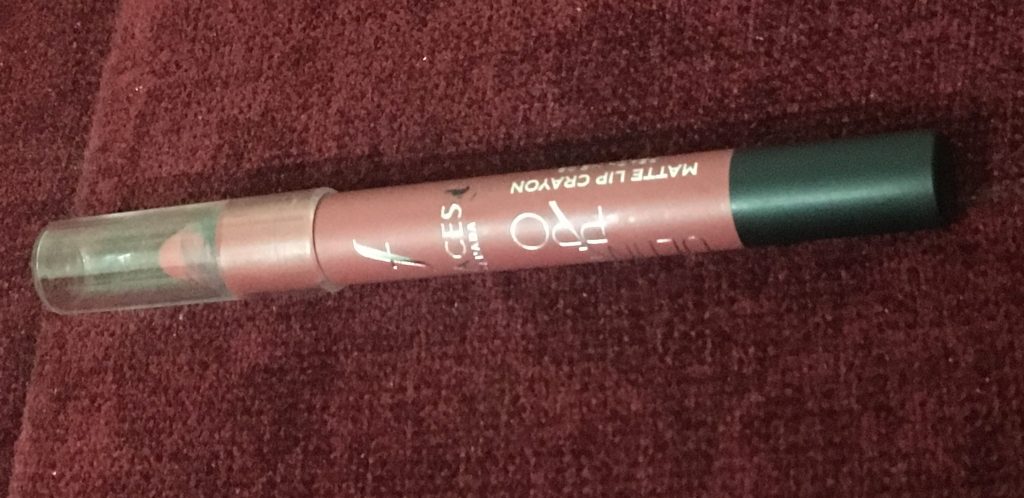 How to use it?
Prepare your lips by moisturizing it, simply glide the lip crayon onto the outer corners to give it the perfect shape, fill in with Colour,re-apply in case you need more intensity.
My experience with the Faces Lip Crayon in Peach Me Colour says,
I haven't been very experimentative when it comes to Lip colors, in fact with all makeup collectibles I own, the least options I have is for Lip colors and nail paints.I have always stuck to two of my basic colors which belongs to the same family.I thought of giving this shade a shot for one of my friend's upcoming wedding as the Colour of my Saari wouldn't match the colors that I own since😂 it was a day wedding, the choice of color was a little tricky.I bought this from a store near my office along with a lot of other Faces products( I always end up buying additional stuff).
Faces Canada Ultime Pro Matte Lip Crayon Peach Me Colour 08 Swatch Test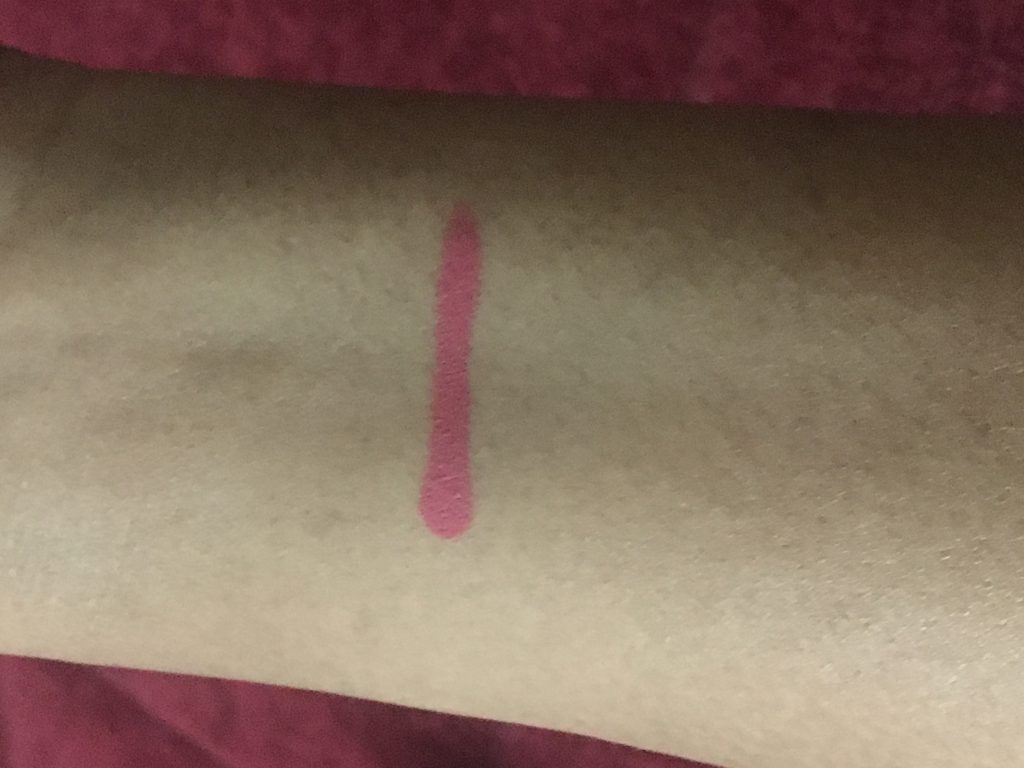 To start with the packaging, this one indeed looks like a crayon pencil and reminds me of my school days.It's quite decent, however, if I have to compare it with the other Faces products that I own .i.e the makeup remover, Mascara…. I think it could have had a slightly more premium feel to it.However it's quite practical in terms of design, like the see-through cap, wherein I can see the quantity, or know if it needs to be sharpened.Also, the Lip Colour can be determined from the packaging which again is a big plus point when you are in a hurry(Confession: I always am☺).I thought it would only look like a crayon, but when it comes to texture, it actually feels like one.Creamy and very easy to glide.Do prep your lips by proper scrubbing and moisturizing, to slay this Lip Colour.It suits my wheatish skin tone, comes out very fresh in pictures.It lasts for up to 4-5 hours which is decent, but it definitely needs a little touch-up if you intend to use it throughout the day.If you have pigmented lips, it might require multiple swipes.
Pros of Faces Lip Crayon in Peach Me Colour:
– Practical packaging
– Good texture
– Combination of creamy and matte
– Lightweight
Cons of Faces Lip Crayon in Peach Me Colour:
– Ingredients not listed
– Multiple swipes required
– Pricey
Frequently Asked Questions Related to Lip Crayons :
1. What is a lip crayon used for?

Lip crayons are two in one kinda lipstick, which delivers smooth and nourishing ingredients to lips. They are nicely pigmented and long-lasting.
2. Is faces an Indian brand?

Faces Canada, is a Canadian cosmetic brand. It offers skincare products and makeup products.
3. Are Lip Crayons better than lipstick?

Lip crayons are not as pigmented as lip crayons. Lip crayon gives a sheer color on your lips whereas lipstick gives a matte or glossy or demi-matte finish to your lips. Lip crayons are more creamy than Lipsticks. If you want darker and pigmented lips then Lipsticks are better than crayons.
4. Are Canadian faces vegan?

Yes, they do not test their products on animals.
VooBeauy Rating: 3/5
Will you repurchase/ recommend?
You can give it a miss, as there are plenty of other Lip crayons within a budget who have similar properties.