We are supported by readers. When you purchase through links on our site, we may earn an affiliate commission.
Hey folks,
Hope you all are enjoying our posts. If you are a regular visitor to our blog VooBeauty, then you know my obsession with collecting MAC lipsticks. Yes, you heard it right darlings, One more review of a MAC lipstick. MAC had launched this shade perfect score in their 'It's a Strike Collection'. I have previously reviewed for MAC Retro Matte Bowl Me Over Lipstick. Let's jump it over the review of MAC Perfect Score Matte Lipstick.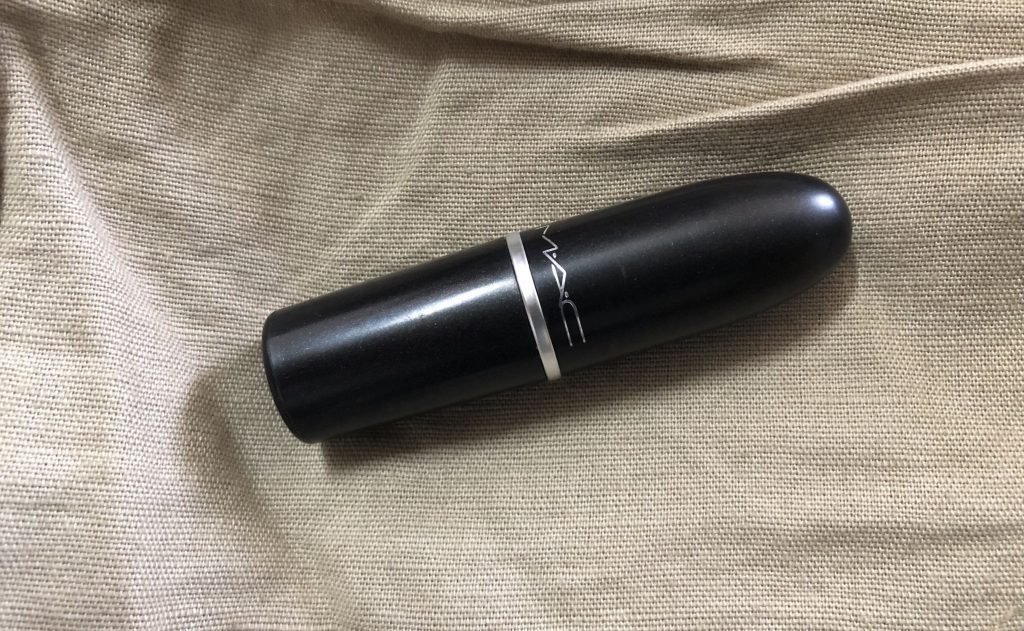 Product Description :
Price: 1260/- (24CAD)
Content : 3g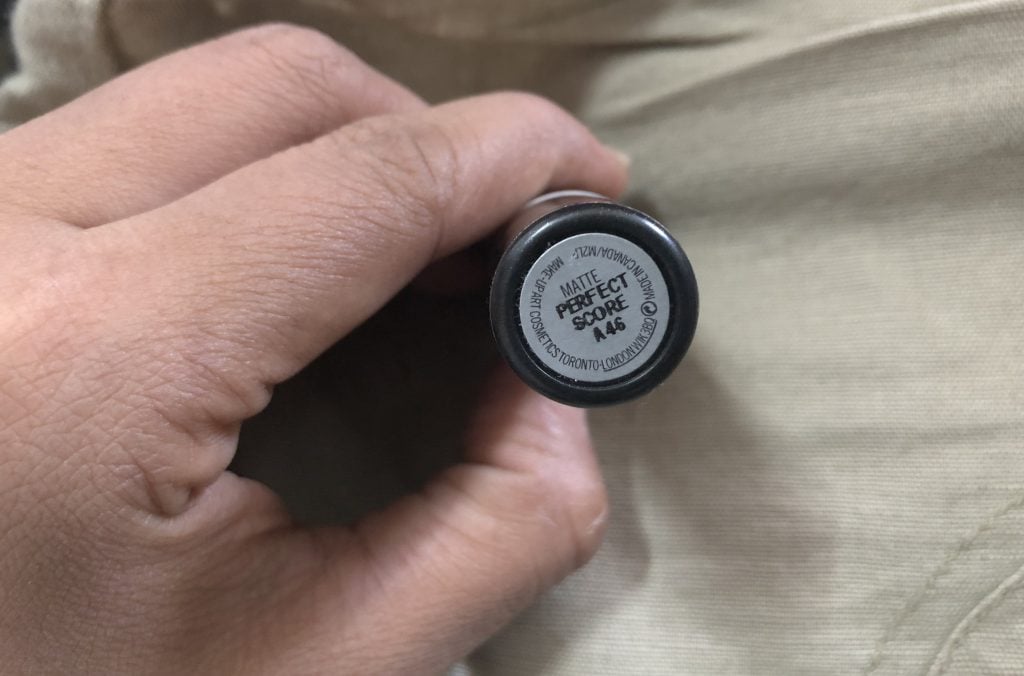 What does MAC claims about this Matte Perfect Score Lipstick?
Formulated to shade, define and showcase the lips, M·A·C Lipstick is available in every nuance of your favorite color and high-fashion texture. It's the iconic product that made M·A·C famous.
How to use MAC Perfect Score Matte Lipstick?
Apply to lips directly from the lipstick bullet or use a 316 Brush for more precision.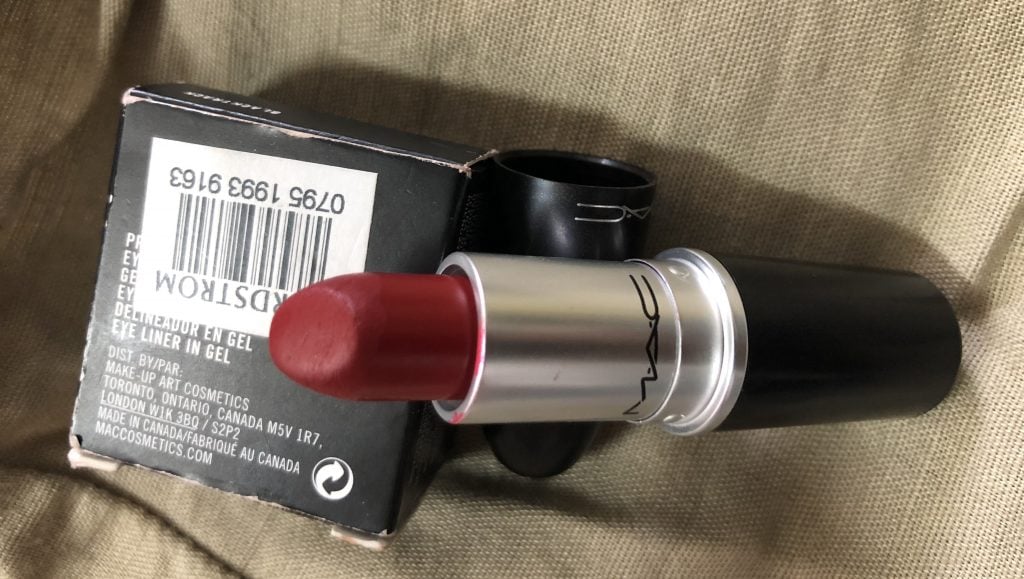 My Experience with MAC Perfect Score Matte Lipstick says,
Lipsticks are almost always my favorite part of a collection. The packaging of a MAC Lipstick is simple and classic in matte black cardboard box and bullet in the same matte black color. MAC Perfect Score Matte Lipstick shade is a cool red with a matte finish, it is more red than Russian Red. The texture of MAC matte lipstick is divinely smooth and creamy. It gives full-color payoff in just a single swipe.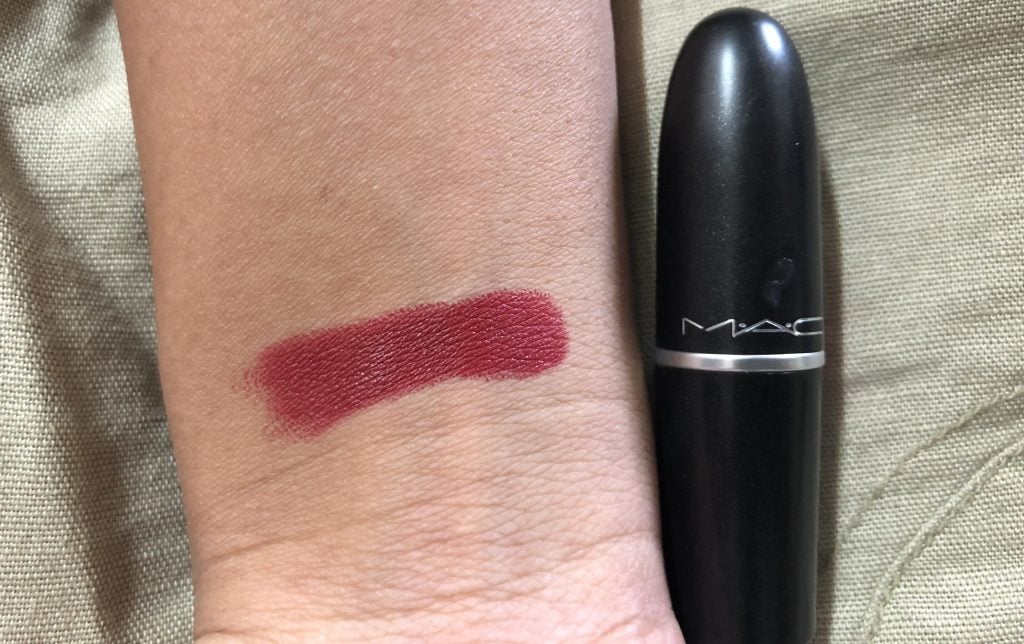 MAC Perfect Score Matte Lipstick lasted seven to eight hours even after a light meal and drinks with the tiniest amount of feathering on the lower lashline that is not much visible until I curled my lower lip. These matte lipsticks have gotten a bit moisturizing compared to previous one. So, this lipstick won't give you super matte lips. It will give you a demi-matte finish on your lips that makes you look gorgeous. You can wear perfect score shade when you want to exude a powerful aura without looking vampy or serious. It compliments every Indian skin tone.
Pros of MAC Perfect Score Matte Lipstick :
– Super Rich Pigmentation
– A Sophisticated Deep Red Shade
– Long-lasting
– Demi-sheer with a wet-look luster finish
– Makes lips look soft, smooth, ultra-moist
– Intense color pay-off.
– Soft satin, semi-matte finish
– Travel-friendly packaging
Cons of MAC Perfect Score Matte Lipstick:
– A bit expensive
– Availability Issue in India
Frequently Asked Questions Related to Mac Lipsticks:
1. Which MAC lipstick is best for Indian skin?

Mac Ruby woo, Mac Russian Red, Mac Twig, Mac Speak louder, Mac chili are the most suitable lipsticks for Indian skin tone.
2. What is Mac best selling lipstick?

Mac Ruby woo is one of the best selling lipstick in the whole range.
3. How can I lighten my lips naturally?

You can apply crushed rose petal juice directly on your lips and keep it for 5-10 mins and you can rinse it off. Even coconut oil is also good to lighten the lips.
4. How many years does a lipstick last?

Generally, liquid lipsticks are good for 1 year and the solid lipsticks are good for 2 years and good brands provide a 3 years expiry date also. You can also check the lipstick by its smell, if it smells like oil then it's time to toss it and get the new one!
VooBeauty Rating: 5/5
Would I recommend/ repurchase?
A huge shouted YESSSS, I will surely repurchase it. And I strongly recommend you to own this perfect red shade i.e. MAC Perfect Score Lipstick that makes you look gorgeous without looking vampy. You can explore more MAC lipstick reviews here.
Loads of love. ❤