We are supported by readers. When you purchase through links on our site, we may earn an affiliate commission.
Hey beautiful girls,
We all love to experiment with striking and vivid lipsticks. The obsession of owning hundreds of lip shades always make me buy new and newer lippies. Thanks to my bestie, who bought many MAC lipsticks for me. I just love to have different MAC lipsticks. We will start reviewing MAC retro matte Bowl Me Over Lipstick. Keep Reading lovelies. If you missed our previous posts, You can find the review of MAC Russian Red, MAC Matte Diva and MAC D for Danger lipsticks from the same MAC Matte Range!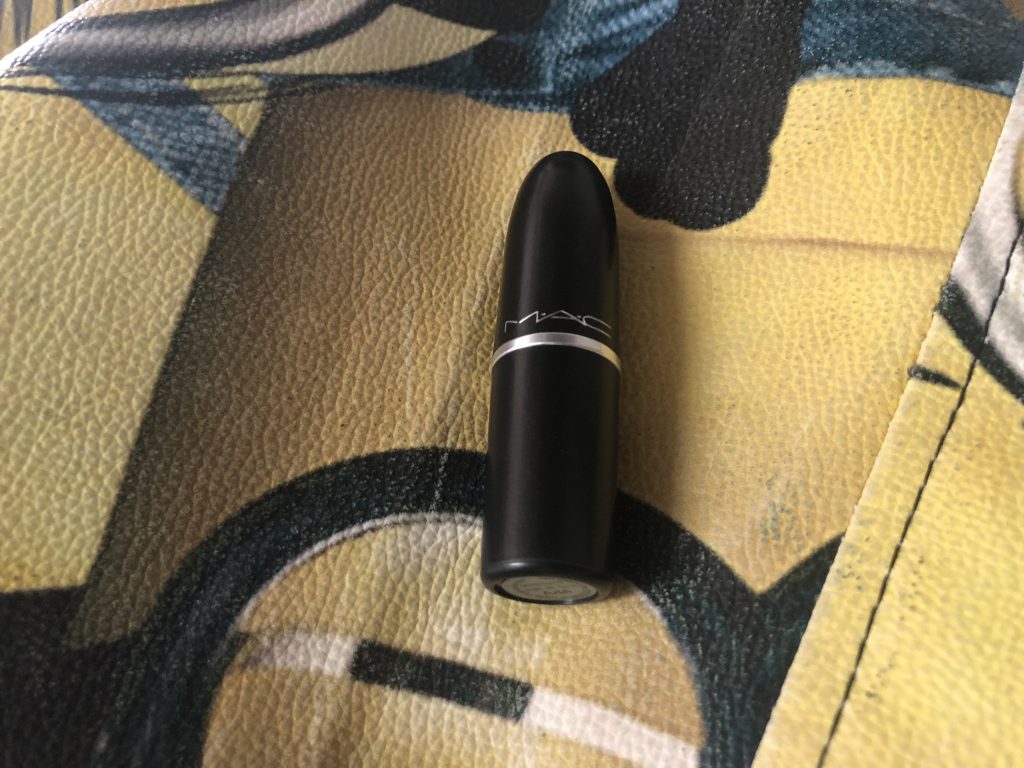 Some other shades of mac lipsticks in the warm tone, you can take a look for them too,
Product Description:
Price: 1130 INR (22CAD)
Content: 3g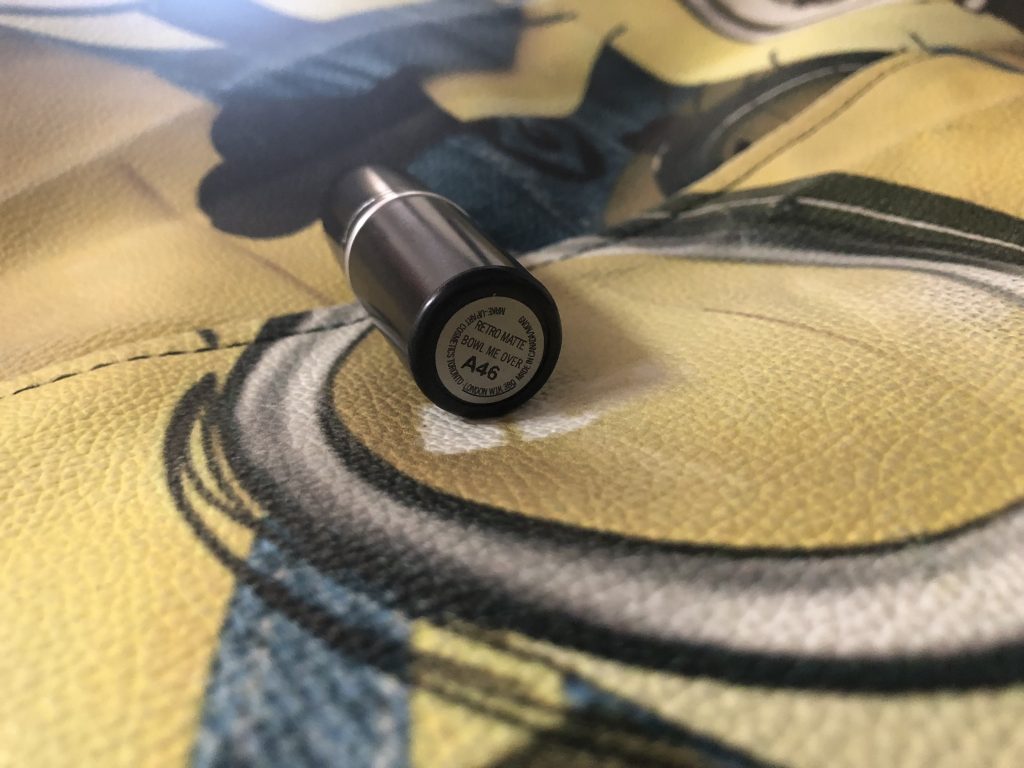 Direction for Use:
Apply to lips directly from the lipstick bullet or use a 316 Brush for more precision.
What does MAC claims about this Retro Matte Bowl Me Over Lipstick?
M·A·C Lipstick – the iconic product that made M·A·C famous. This creamy rich formula features high color payoff in a no-shine matte finish.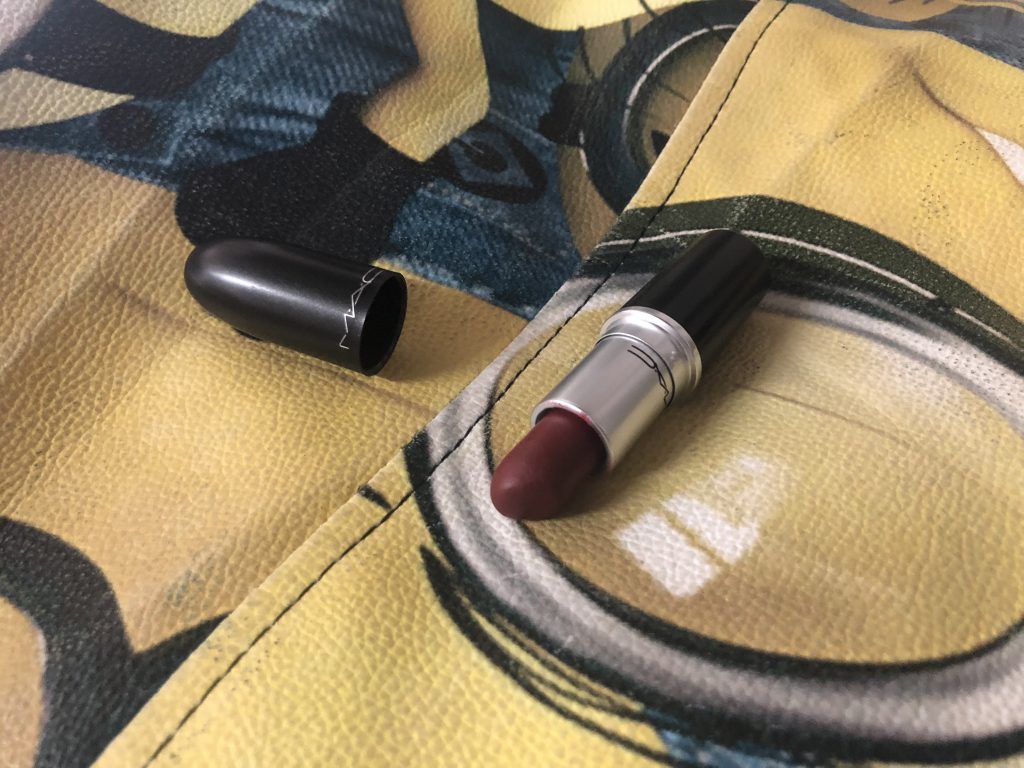 My Experience about MAC Retro Matte Bowl Me Over Lipstick says,
MAC Lipsticks always color packed and soft sheened lipsticks. The packaging of MAC Retro Matte Bowl Me Over Lipstick is classic packaging by MAC. It comes in a matte black cardboard box. The lipstick comes in a black and silver bullet inside. MAC Retro Matte Bowl Me Over Lipstick is a 'Deep Burnt Brown' shade, which will suit all Indian skin tones. It is a beautiful mixture of burgundy and brown.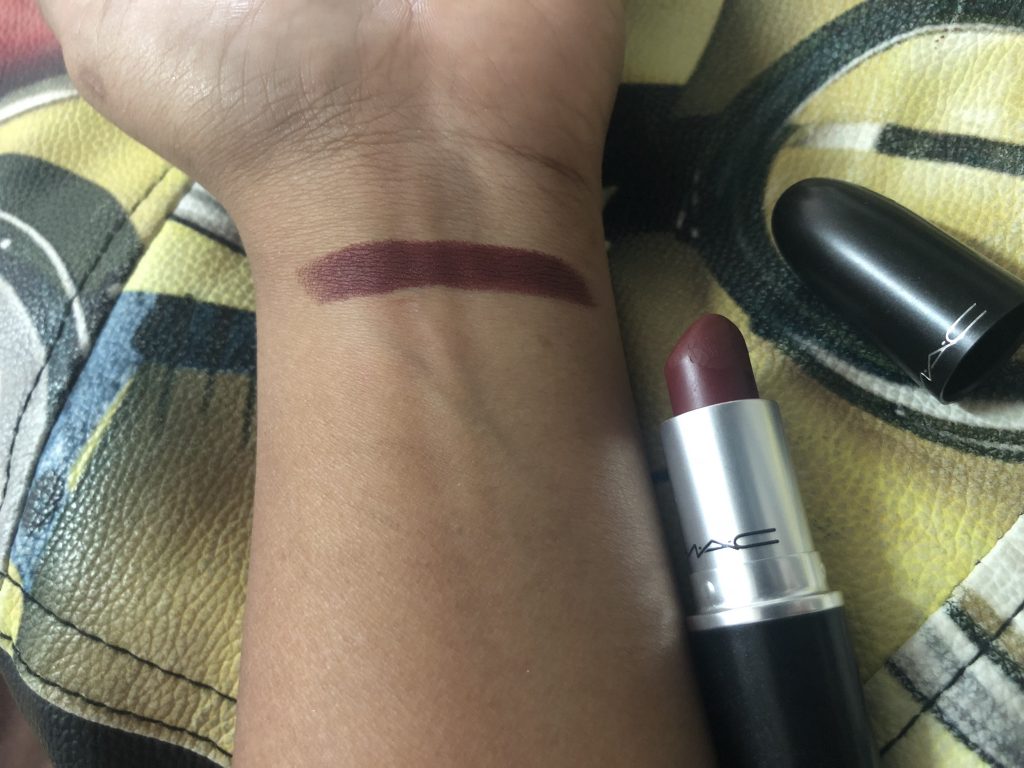 MAC Retro Matte Bowl Me Over Lipstick is a bit stiff to put on, However, it won't tug your lips while applying. The finish is a matte finish, which I always love! It is very comfortable to wear and lasts 6-7 hours. The lipstick is not purely smudge-proof, It transfers a little bit to your glass when you drink :P. But it is not that noticeable. All in all the shade suits warm to cool-toned ladies. so It must be in your vanity if you love deep 90's brown shade of lipsticks.
Pros of MAC Retro Matte Bowl Me Over Lipstick :
– Ultra-creamy
– Quietly shiny
– Excellent color payoff-
– Demi-sheer with a wet-look luster finish
– 90's Deep Burnt Brown Shade
– Suits all skin tones
– High Pigmentation
– High frosted shimmer-and-shine finish
– Semi-matte finish
Cons of MAC Retro Matte Bowl Me Over Lipstick :
– Bit pricier if you are on a budget
– Limited Edition Shade
– Availability issue
– Bit stiff lipstick
Frequently Asked Questions Related to Mac Lipsticks:
1. Is MAC lipstick vegan?

Mac Lipstick is not vegan.
2. Where was Mac founded?

Mac cosmetics is founded in Toronto, Canada.
3. What is the quantity of MAC bowl me over lipstick?

The quantity of MAC bowl me over lipstick is 3g.
4. Is this lipstick smudge-proof?

Mac bowl me over matte lipstick is not a smudge-proof one, you can try MAC liquid lipstick, they are totally smudge-proof.
VooBeauty Rating: 4.5/5
Would I recommend/ repurchase?
Yes, If you love warm-toned matte lipsticks for deep autumns then you can go for MAC Bowl Me Over Lipstick. Go and grab this before it stocks out as it's a limited edition by MAC.