We are supported by readers. When you purchase through links on our site, we may earn an affiliate commission.
Heyyy Gals,
Hope you all are doing good. We all love to play with our eye makeup. It can transform the entire look from Miss Plain Jane to a Diva. The conservative black is now replaced by various colors. I decided to try the Colorbar Color Matic Eyeshadow Pen in Blue Slate 005 shade for my less conservative days.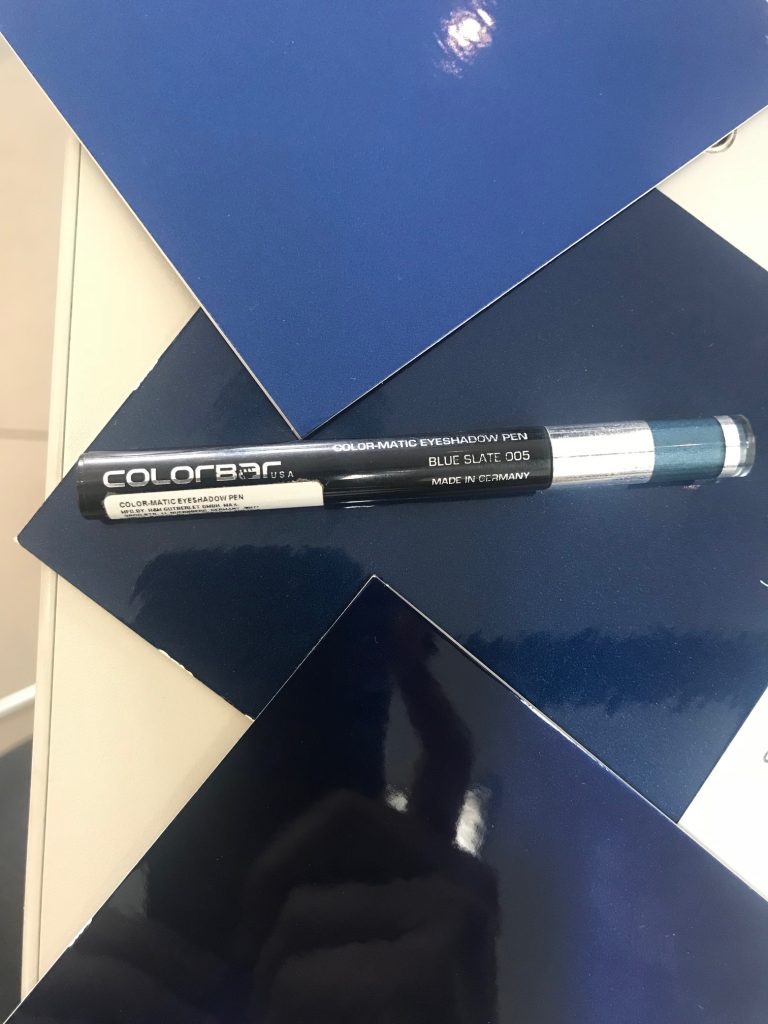 Product Description:
Price: Rs 850
Content: 0.8 gm
Ingredients:( Refer attached picture)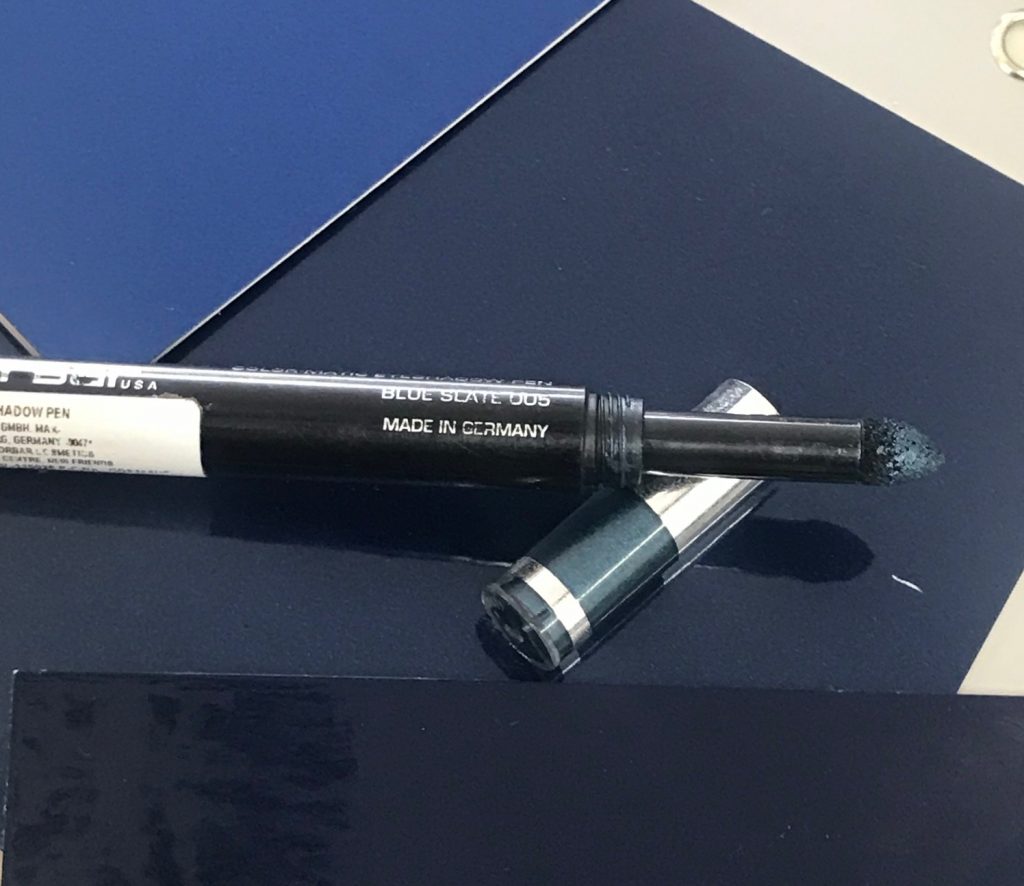 What Colorbar Color- Matic Eyeshadow Pen claims:
New revolutionary automatic eyeshadow pen that comes with an inbuilt pro-sponge applicator for the perfect look. It is super-easy to handle: just twist off the filled cap – and the pen is ready for use! Its innovative crème to powder formula blends easily and gives intense, rich color with a feel of gentle, silky texture.
How to use?
Prep your eyes prior to application. Ladies, you need a clean slate before trying colorful eye makeup..!! Twist the cap, just like you would do it with your pen. Glide it as an eyeliner or eyeshadow.
My experience with Colorbar Color-Matic Eyeshadow Pen says,
I have been a regular with Colorbar cosmetics. I never really doubt certain parameters when it comes to this brand. This shade of Colorbar Color Matic Eyeshadow Pen was just the right amount of color that I could add. It comes in a small pen-size pattern. The opening and closing are similar to our conventional pens. I have it in shade Blue Slate 005. They have designed it in a manner that the shade is displayed on the pen. Sleek and pocket-friendly size. You can quickly sneak it anywhere and use it for that pop of color. On application, thanks to the sponge tip its blends and give the beautiful smudged effect.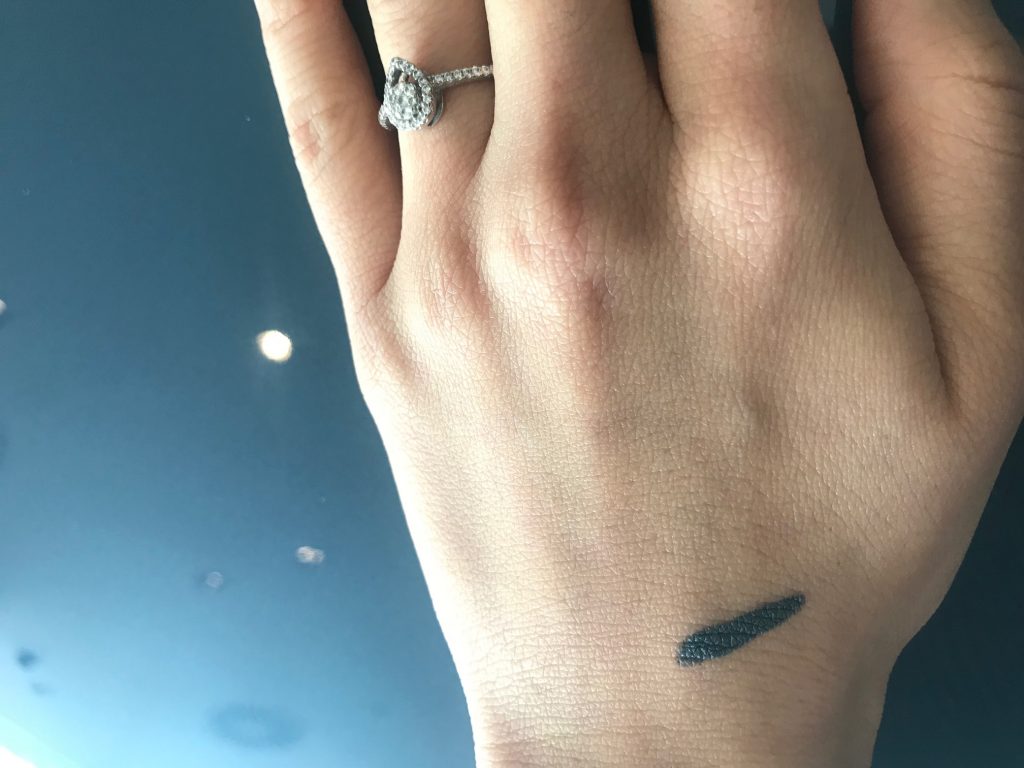 I love Colorbar Color Matic Eyeshadow Pen in Blue Slate 005 for creating smokey eyes in blue shade. Colorbar products are always rich and highly pigmented. The same applies to this eyeshadow pen. Blue Slate 005 is a subtle shimmery version of greyish blue. I can say the color is more towards blue rather than grey. It lasts for only 3-4 hours which is a minus point. Smudges easily if in case you accidentally happen to play with it. This product has a lot of positive's hence I wouldn't give it a miss.
Tip:
Achieve perfect smoky eyes and also highlight the outer corner of the eye with just one product. To enhance the look, even more, choose eyeliner in a similar shade to the eyeshadow and apply it to the lower lash line.
Repeat the application for a more intense effect.
Pros of Colorbar Color-Matic Eyeshadow Pen :
– Pocket-friendly size
– The innovative idea of a pen eyeshadow
– A nice Slate blue color
– Soft applicator sponge
– Highly pigmented
– Creates nice smokey eyes
– Smooth Texture
Cons of Colorbar Color-Matic Eyeshadow Pen :
– Smudges easily
– Expensive
– Staying power
Frequently Asked Questions Related to Eyeshadow :
1. How do you use an eyeshadow pen?
You can apply eyeshadow starting from the inner corner of your upper eyelashes and draw it to the outer corner, then apply it all over your eyelid and blend it with a brush or your fingers.
2. Which brush can be used for eyeshadow?

The shader brush can be used for applying the eyeshadow.
3. Is a crease brush a blending brush?

The crease brush is used to apply eyeshadow on your crease. It can have a pointed or rounded tip so that you can apply the shade on your creases perfectly. The blending brush is used to blend the shades so it is fluffy and big than crease brush.
4. Can I apply eyeshadow with my fingers?

You can get the smokey eye or any other look by using your one hand. You can use your all fingers for the different shades and blend it with the different finger at the end. Thus you can get the best eye makeup without using any brush.
VooBeauy Rating: 3.5/5
Will you repurchase/ recommend?
Yes, I will. Go ahead, if you can manage bear with the few minus points. Gals, I know there are some cons which we can alter accordingly🤗