We are supported by readers. When you purchase through links on our site, we may earn an affiliate commission.
Hello Girls, Beautiful or dramatic eyes is what all we ladies envy quite often and how we wish we could master the art of doing it right. Maybelline The Nudes Eyeshadow Palette was🎨 introduced keep all such beauties on their customer survey list. Today all you ladies will get an eye👀dea if you intend to add it to your makeup kit👩.
Maybelline The Nudes Palette Outer Look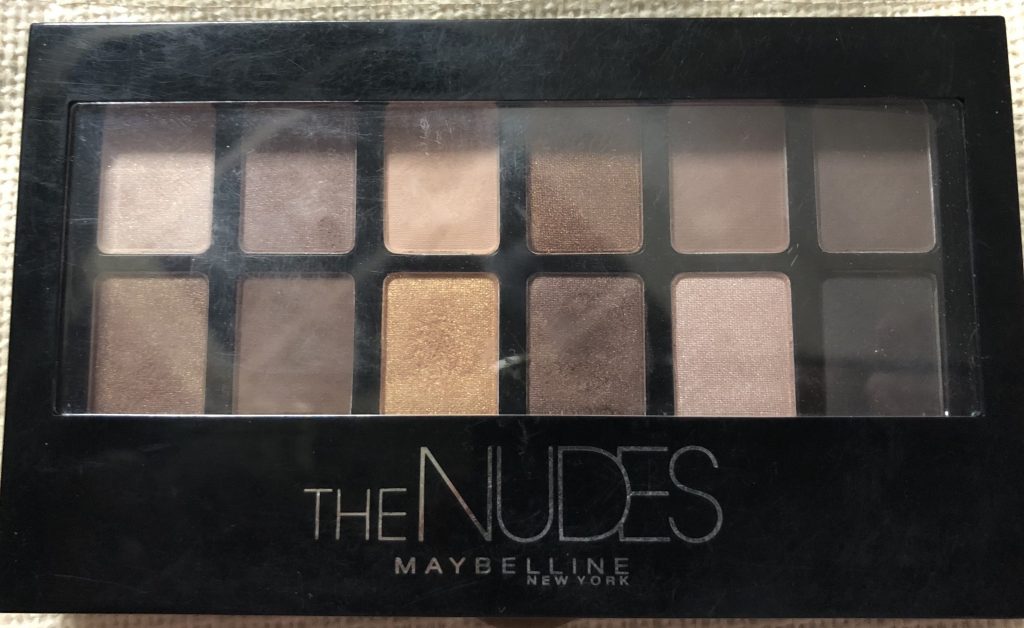 No products found.
Product Description:
Price: Rs.899/- (I got it for Rs.699/- from Amazon)
Content: 9gms
Ingredients:
Maybelline The Nudes Palette Ingredients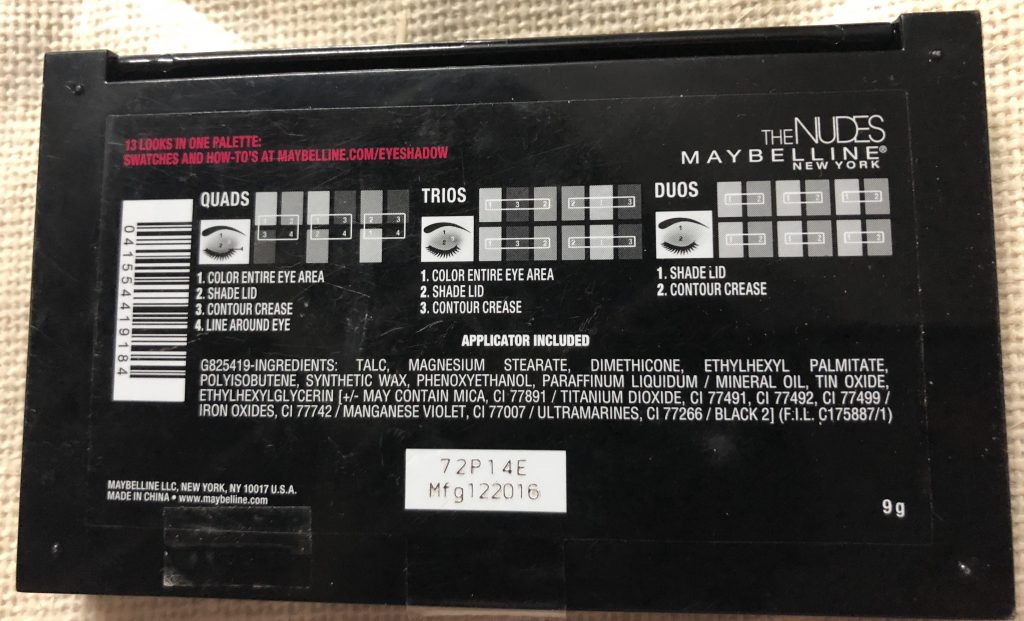 What Maybelline claims?
Our first 12 shade collection curated to create infinite looks with bold beiges, sultry sands, brazen bronzes, and over the top taupes. Our alluring shades can be worn alone, or combined to create a flawless nude look. With endless possibilities and every shade of nude, this palette has it all.
Maybelline The Nudes Palette Shades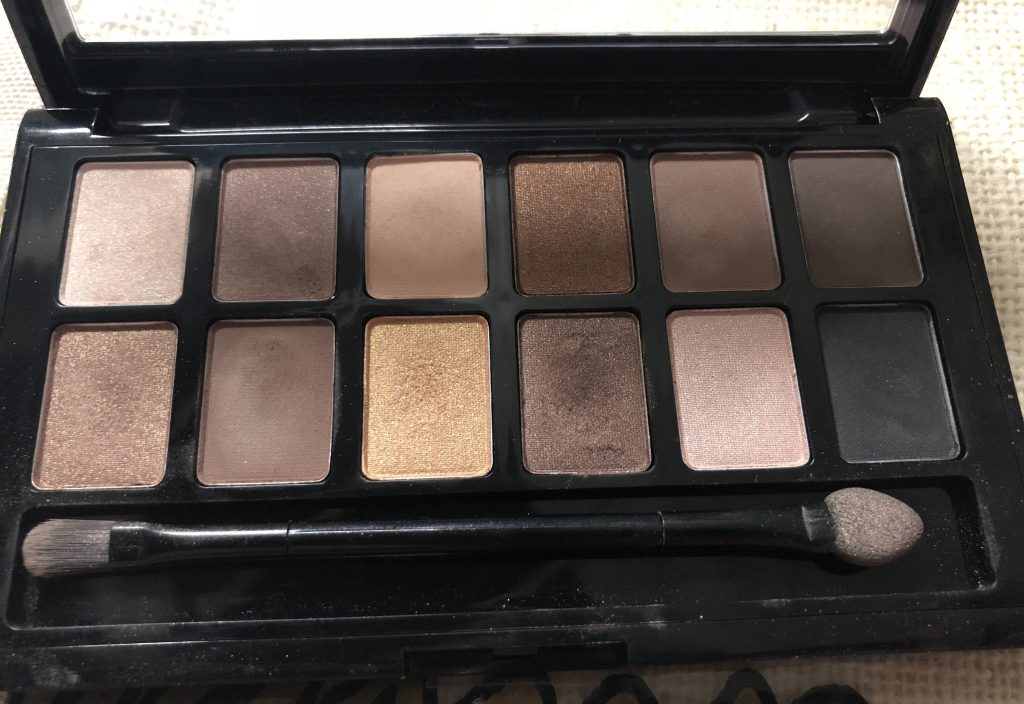 My Experience with Maybelline The Nudes Eyeshadow Palette:
I wanted to try my hands on an Eyeshadow Palette as this was one missing item in my makeup box 📦 once upon a time. Today it's a different picture since its overflowing with products from various brands. After much research, I ended up purchasing Maybelline The Nudes Eyeshadow Palette online through Amazon.
Maybelline The Nudes Palette Swatches- From left to right on the Palette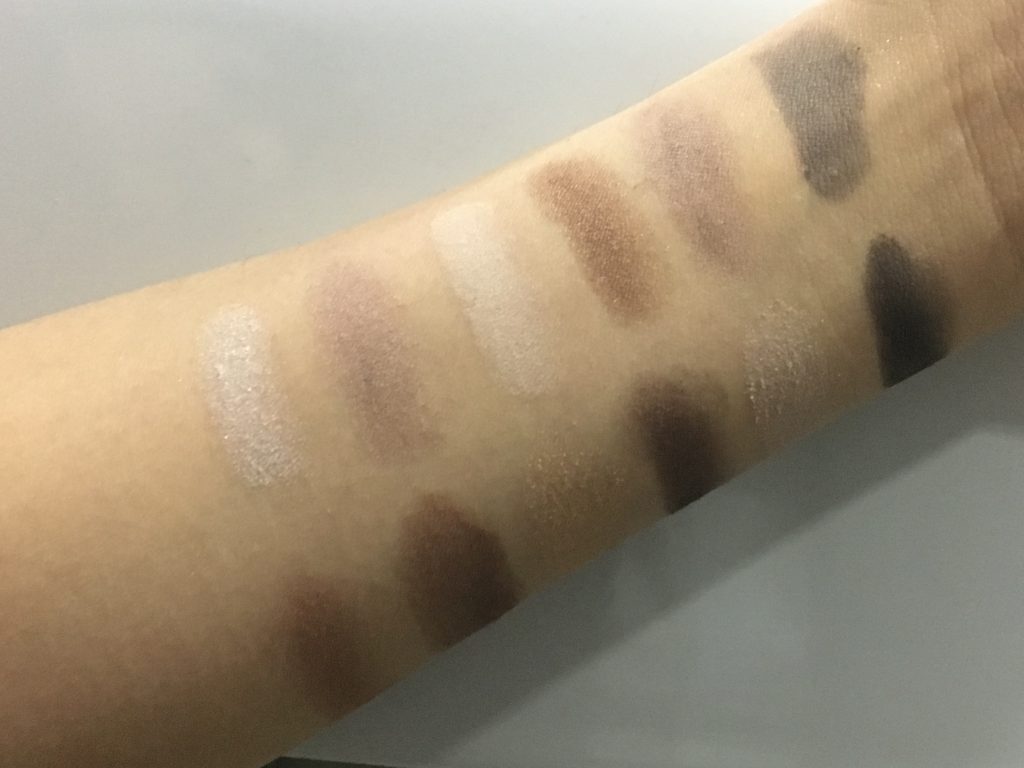 The packaging is smart which is transparent on the top for easy visibility of shades /check product usage. Maybelline The Nudes Eyeshadow Palette comes with a basic applicator to create basic Eyeshadow looks. No complaints as with this price considering the range of nudes available, I can ignore inconvenience.
The product description and usage gives a combination of quads/trios/ duos, I have tried brown to black smokey eyes to golden beige smoky eyes, played it up with shimmer and balanced it with matte shades. My skin tone is wheatish and there are the couple of shades that I stay away from, rest of them definitely suit the Indian complexion. I have multiple combinations to play with from day to a night look.
Maybelline The Nudes Palette Swatches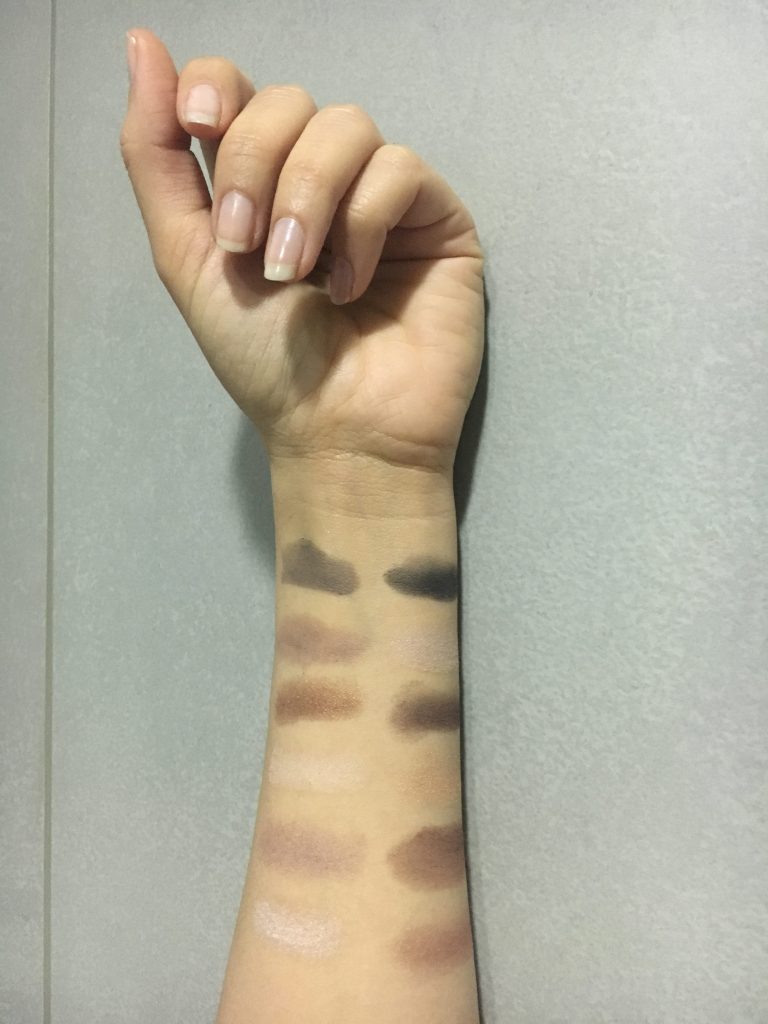 The Eyeshadow is long-lasting only when worn with a primer else you may find tiny particles settled on your cheeks after 3-4 hours. The matte shades are less pigmented which leads to additional swipe on an application and may also lead to fallout. But for the amateur I was, this Maybelline The Nudes Eyeshadow Palette definitely sharpened my eye makeup skills. The eyeshadow pallet is not water-proof completely, it's matte eyeshadow disappeared after using water but shimmer eyeshadows are still there in the picture.
Maybelline The Nudes Palette Waterproof Swatch Test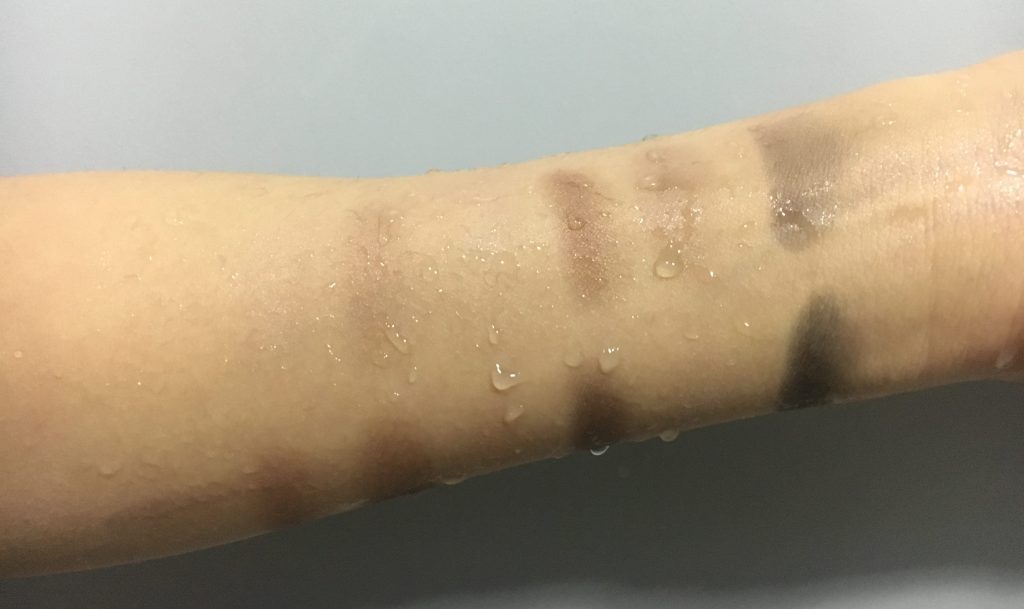 Pros of Maybelline 's Nude Palette:
– Variety of shades (Day to Night look)
– Easily available
– Smart packaging
– Long-lasting with primer
– Budget-friendly
Cons of Maybelline 's Nude Palette:
– Matt shades less pigmented
– The basic eyeshadow brush applicator
Frequently Asked Questions Related to Maybelline The Nudes Palette :
1. What is neutral eyeshadow?

The eyeshadow which matches the color of your facial skin that's called neutral eyeshadow. The neutral eyeshadow is basically used to create a nude and even look.
2. Does eyeshadow expire?

Eyeshadows can last around two years. You can also check the expiry date on the palette.
3. What is the eyeshadow palette?

Eyeshadow palette is the box of various eyeshadow plates in the box. It is used to create different looks on the eyes.
4. Can eyeshadow be used as a blush?

Eyeshadows can be used as blush and highlighter too. Generally, Eyeshadows are more pigmented than blush, so use less amount of eyeshadow on the brush and blend it more to create beautiful blush.
5. How one can apply eyeshadow?

Prime or moisturize your lids
apply a neutral color all over your eyelids to make it even
Blend in a darker shade of eyeshadow to your crease and blend it well
Apply highlighter above the crease
Press a light shade of eyeshadow or a highlighter in the corner of your eyes to make the eyeshadow look beautiful.
Voobeauty 's Rating: 3.5/5
Will I repurchase/recommend?
Yes if you are new to the world of eye makeup or for beginners. Also if you wish to keep the classic shade of neutral palette's in your vanity, this is a must buy.
No products found.