We are supported by readers. When you purchase through links on our site, we may earn an affiliate commission.
 Hello Gorgeous Ladies,
How often have we heard of makeup experts stressing about getting your base perfect …! It indeed is one of the essential steps for me. With a variety of skin tones and undertones, the foundation takes a lot of time and research before you invest your money into it. The fact that you have to live with this as long as you do not exhaust the product is another punishment that you give yourself. Let's see whether Chambor Enriched Revitalising Make Up Foundation Shade 301 Enriched Honey turned out to be my perfect makeup base…
Chambor Enriched Revitalising Make Up Foundation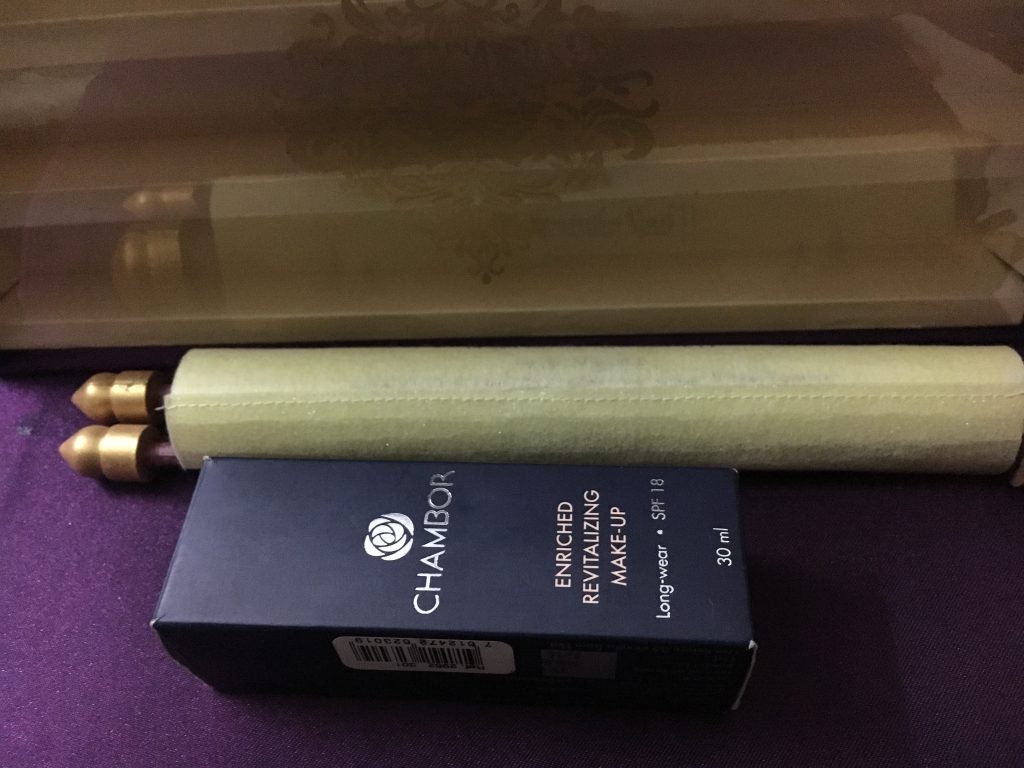 Product Description:
Price: Rs 1295 INR
Content: 30ml
What Chambor Enriched Revitalizing Make Up Foundation claims: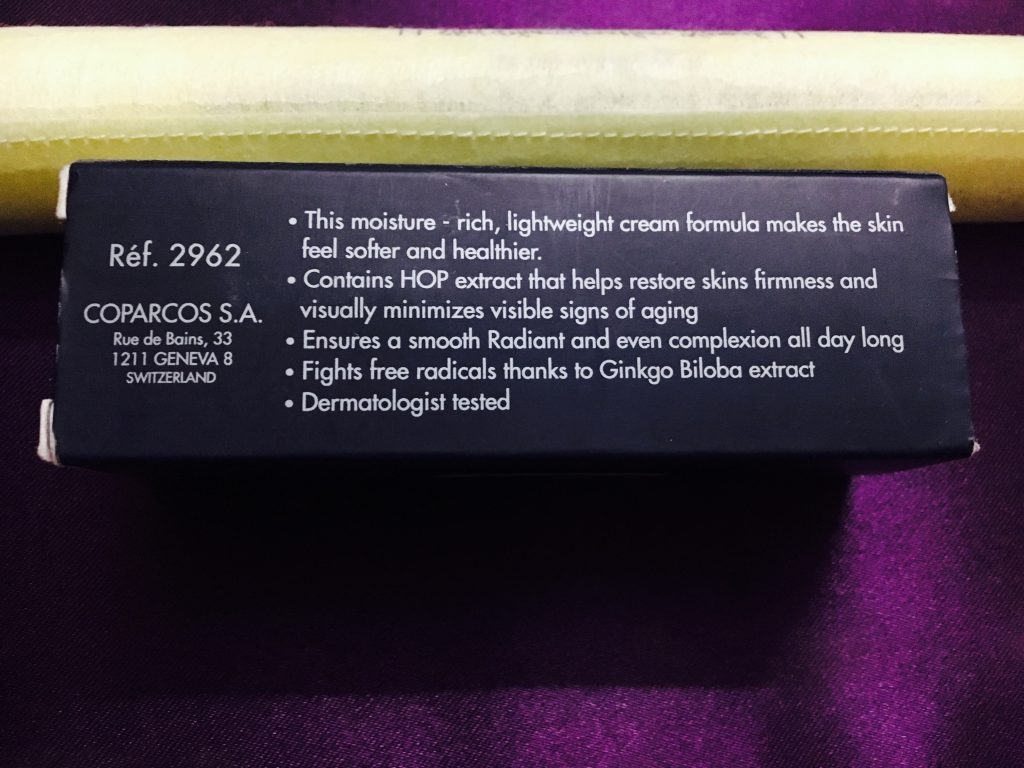 How to use it?
Prep your face by cleaning and follow it up with a moisturizer, let it set in for 2 minutes and then apply your primer, follow it up with this foundation. You may work on the intensity based on the coverage you need.
 Chambor Enriched Foundation Closer Look
My experience with Chambor Enriched Revitalizing Foundation says,
I have never been a foundation person, my only encounter with coverage was CC & BB creams. I believe in the law of letting my skin breathe, hence avoid excessive application of any Makeup product and wanna thank God and my genes to be blessed with reasonably clear skin, however, a little coverage on special occasions is what I was seeking for. This time it wasn't an impulse buy, as I was fooled in the past with a wrong shade from another brand. I hope you understand the pain of wastage of a bottle of foundation bought in the wrong Colour!!
I was happy to see the variety of shades, the Saleswoman proposed to opt of the shade" Enriched a Honey" in the shade 301. The crime dusky or wheatish women end up doing is getting a shade lighter than your natural shade. I steered away from this, I still can't thank the Saleswoman enough for helping me with a shade that was a perfect match for me.
Chambor Enriched Revitalising Make Up Foundation in Enriched Honey Shade Swatch Test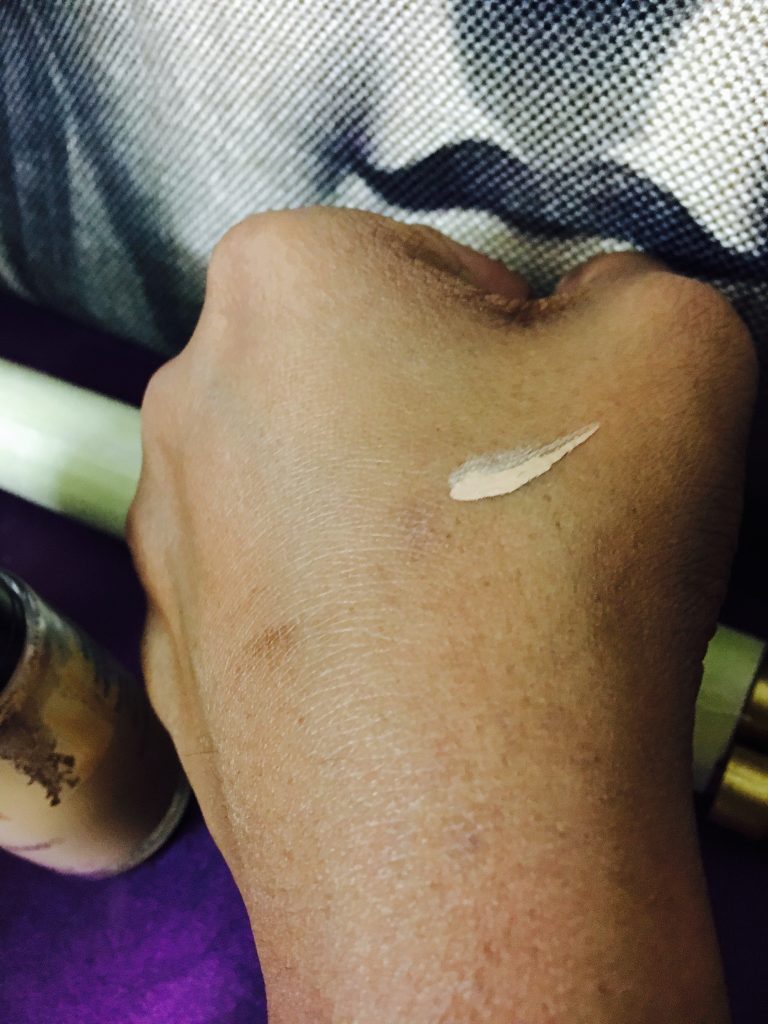 I purchased this almost 1.5 years ago along with Chambor Kohl and received a Chambor Nail Remover as complimentary. With the kind of usage I have, I might exhaust the expiry with a lot of leftover product. It's a glass bottle along with a dispenser, which allows seeing the quantity inside. Its descent packing, however not very travel-friendly as it is prone to breakage and spillage inside the cap.
The texture of the Chambor Foundation is similar to the regular foundation, with a mild fragrance. It Spreads evenly and you can work on the coverage based on your requirement for the occasion. It's a little dry, hence it might work great for ladies with oily skin. It won't work directly for dry skin beauties, They need to prep their face with a moisturizer. Spf 18 is an added benefit, and it claims to have anti-aging properties(I don't agree with this claim). Overall, I am pretty happy with the product and might stock up on another bottle as soon as this expires if I do not find any better options.
Pros of Chambor Enriched Revitalizing Foundation:
– Dermatologically tested
– SPF 18
– Lightweight
– Smooth texture
– Healthy Glow
Cons of Chambor Enriched Revitalizing Foundation:
– Not Travel-Friendly
– Pricey
– Fragrance
– Moisturiser must for dry skin beauties
– Pricey
Frequently Asked Questions Related to Foundation:
1. What is the foundation used for?
Foundation can be in the liquid, powder or in a stick form. It is used to create an even and uniform color to the complexion. It covers the flaws on your skin and makes your face look even and neutral.
2. Is BB cream better than the foundation?
BB creams are lighter than foundation. BB creams offer less coverage than the foundations. So, Foundation is a better choice.
3. I have a dusky complexion. Which shade do you suggest?
We suggest you try honey shade.
4. What is the Quantity?
The quantity of this product is 30 ml.
VooBeauy Rating: 4/5
Will you repurchase/ recommend?
Yes, if I don't find a suitable option. I might explore other options only for novelty sake. With a little tweak, this foundation is working perfectly for me. You can buy Chambor Enriched Revitalizing Makeup Foundation here.