We are supported by readers. When you purchase through links on our site, we may earn an affiliate commission.
Wat's ap Ladies, Indulging in luxurious beauty and skincare products have been a weakness for most of us. I can't say no to
lotions
and creams in general. Basis my previous blogs, you all know my skin is a sucker for moisture. Let's find out if
Ted Baker London Blush Pink Body Lotion
passed the test for moisture hungry humans like me!!😉
Ted Baker London Blush Pink Body Lotion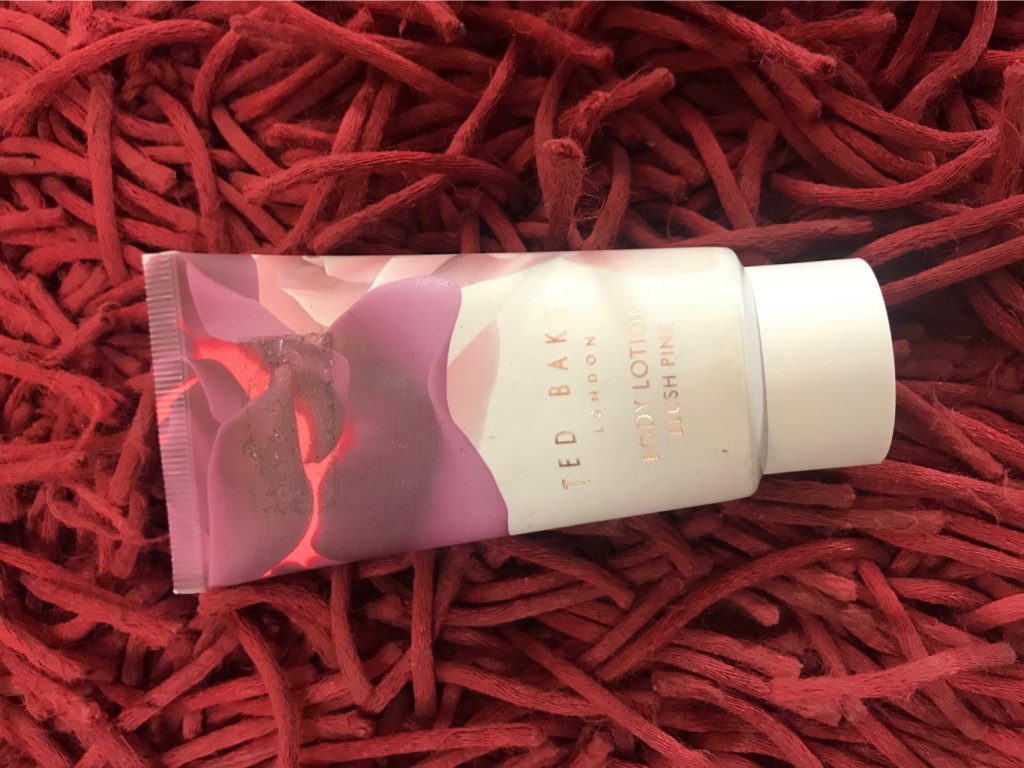 Product Description :
Price: 15 AED (300 INR)
Content: 50ml
Ingredients:( Refer attached picture)
What Ted Baker London Body Lotion Blush Pink claims:
Moisturises the skin with a lingering smell of jasmine, neroli, patchouli, sandalwood, and musk.
How to use?
Apply on clean skin in massaging motion for full absorption of moisturizer.
My experience with Ted Baker London Blush Pink Lotion says,
I have been hearing about this recent purchase from my bestie for quite some time now. This was immediately after her Dubai trip where she got a chance to stock on beauty products from international brands. This Body Lotion brand is not available in India. You need to request your friends or family staying abroad to help you get them for you. I am in love with the classy design and color packaging. It has a dreamy vibe to it. It's cute and travel-friendly.
The texture of Body Lotion is creamy and when it comes to my body I need an ample size. It moisturizes instantly on the application, but the effects wouldn't last very long. This can work in summers when you don't need to moisturize more often. The smell isn't what I am a fan of, its more like some fragrance in the form of body lotion. On the initial application, it almost smelled of syrup to me. The product can work for oily skinned Beauties as they do not yearn for extra moisture. The smell can be overpowering to ladies with a sensitive nose like me. Overall I would rate it as a mediocre product unlike the hype surrounding the brand.
Pros of Ted Baker Body Lotion:
– Travel-friendly packaging
– Budget-friendly
– Summer-friendly lotion
– Works for oily skinned Beauties.
Cons of Ted Baker Body Lotion:
– Overpowering scent ( For sensitive nose)
– Contains paraben
– Doesn't work for dry skin
Voobeauty Rating: 3.5/5
Will you repurchase/ recommend?
Not for me at least. I will recommend this Body Lotion to Beauties who qualify under the category to use it.😇😇  If you want to buy a beautiful case from ted baker, you can buy it here.
Thanks.