We are supported by readers. When you purchase through links on our site, we may earn an affiliate commission.
Hello, girlies,
If you are a regular visitor of our blog VooBeauty, then you'll surely know that how much I am obsessed with Lip colors! <3 Each and every new Lip shade (of course which suits me) is always welcomed in my vanity box. I was introduced to this new German brand BeYu when I visited the Alpha one mall – Ahmedabad with my bestie! We both are addicted to trying new cosmetic products. And that leads me to buy today's super pick, BeYu Soft Liner Mat Carmine! So, Let's see how BeYu Soft Liner for Lips and More #531 Mat Carmine works on my dry lips!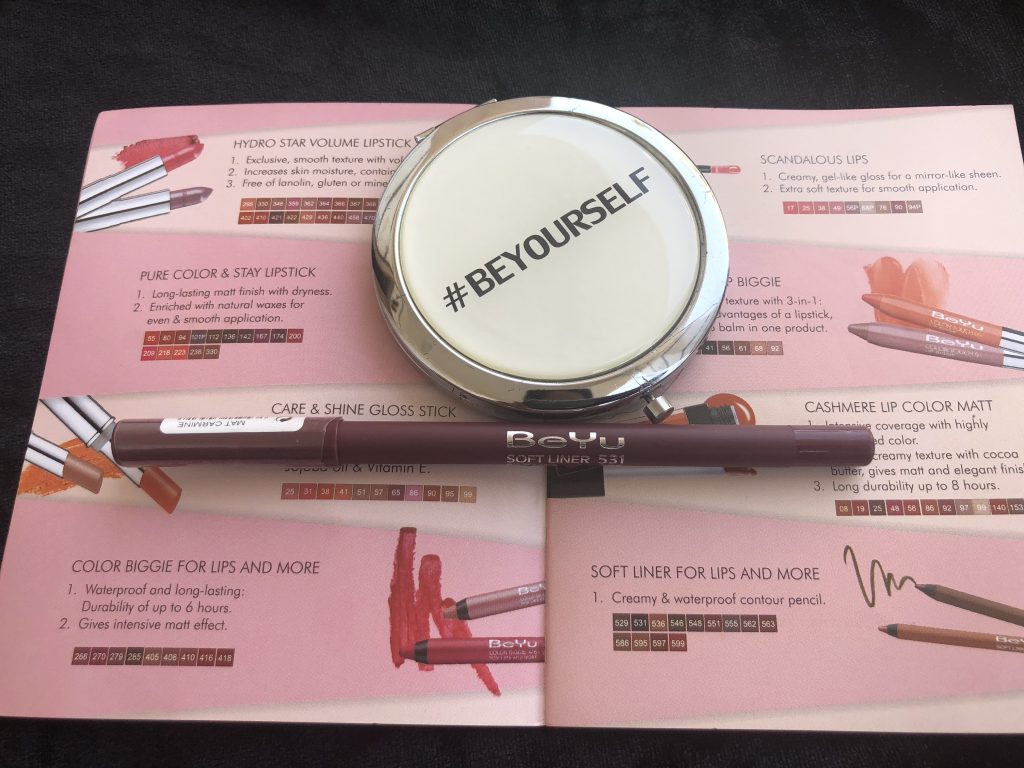 Product Description: 
Price: 750 INR
Content: 1.2 gm
What BeYu Soft Liner For Lips and More claims:
This creamy, waterproof contour pencil by Beyu gives smooth application with long-lasting results. It is available in a wide range of colors that you can experiment with.
– Pleasantly creamy application with an even color distribution
– Also available in transparent perfect for preventing lip gloss from running and bleeding
– Dermatologically tested
– Cruelty-free
How to use it?
Apply along the lip contour in the color to match the chosen lipstick.
Sharpen with the BeYu Sharpener for Soft Liner.
My experience with BeYu Soft Liner for Lips and More #531 Mat Carmine says,
BeYu Mat Carmine Lip Color is a pretty mauve to a brown shade. It's a lovely shade that suits all skin tones. These lip liners do not scratch lips while applying. BeYu Soft Liner for Lips and More #531 Mat Carmine has so soft and creamy texture. Though it's texture is creamy, It won't melt in harsh Indian summers! You can put these lippies in the normal room temperature. The lip liner doesn't have any smell or taste. My lips are so dry, I do not need to apply lip balm underneath this lip liner. It comes in a corresponding colored case, so it is very easy to recognize it amongst your bunch of lipsticks. It is amazing shade and wonderful quality. I would love to get my hands on different shades of this range.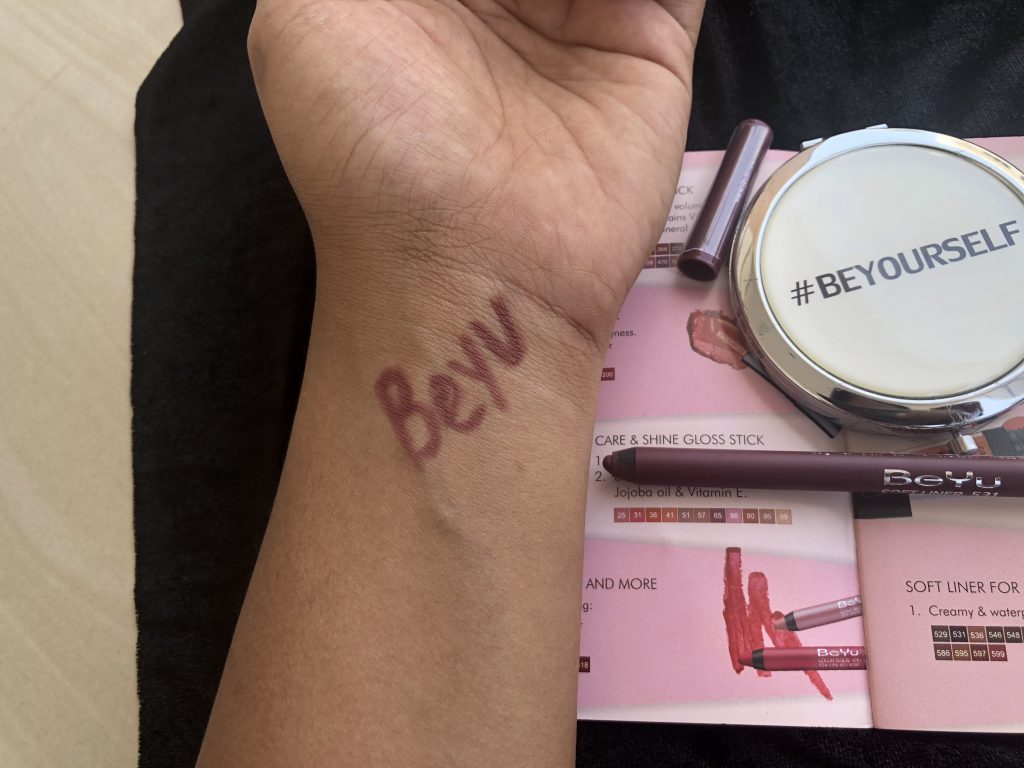 Pros of BeYu Soft Liner for Lips and More #531 Mat Carmine:
– Soft and Creamy Texture
– A beautiful matte carmine shade
– Easy to apply
– Fragrance-free
– No taste (even if you'll eat 😉)
– Comes in a colored packaging for easy recognition
– Long lasting
– Matte Finish
Cons of BeYu Soft Liner for Lips and More #531 Mat Carmine:
– Product wastage while sharpening
– Little Pricey
Frequently Asked Questions Related to Lip Liners :
1. What is the purpose of lip liner?

Its main purpose is to contour your lips for applying the lipstick more precisely. It prevents your lipstick from bleeding and smudging.
2. What color should lip liner be?

Lip liner should be a shade darker than your natural lip color or a shade lighter than your lipstick shade.
3. How long is lip liner good for?

Lip liners are good for up to two years or more.
4. Can I use a lip liner as lipstick?

Lip liners are dryer than lipstick. If you want to apply lip liner as a lipstick then you need to apply lip balm first and then you can apply lip liner as a lipstick.
Voobeauty Rating: 5/5
Will you repurchase/ recommend?
Definitely yes, I just love the creamy texture and quality of BeYu Soft Liner for Lips and More #531 Mat Carmine. If you want something different from regular reds and pink ones, grab this beautiful lipliner!
I would love to explore other different shades of the wonderful Lipliner from BeYu. Comment here if you have tried any other shade of this range from BeYu. Ciya…