We are supported by readers. When you purchase through links on our site, we may earn an affiliate commission.
Hola Beauties,
It is said that a perfect canvas always brings out the perfect painting, similarly, a perfect base always brings out the perfect makeup! To create the perfect canvas for flawless makeup, you just need a good primer. A Primer creates a smooth base and hides out the visible pores and fine lines from your skin. A few days ago, My friend has reviewed for a Lakme Blur Perfect Primer. Today, I will review L'oreal Paris primer. Trust me, girls, It truly works like a magic. Moving on, Let's talk about my take on Loreal Paris Base Magique Transforming Smoothing Primer! Keep reading…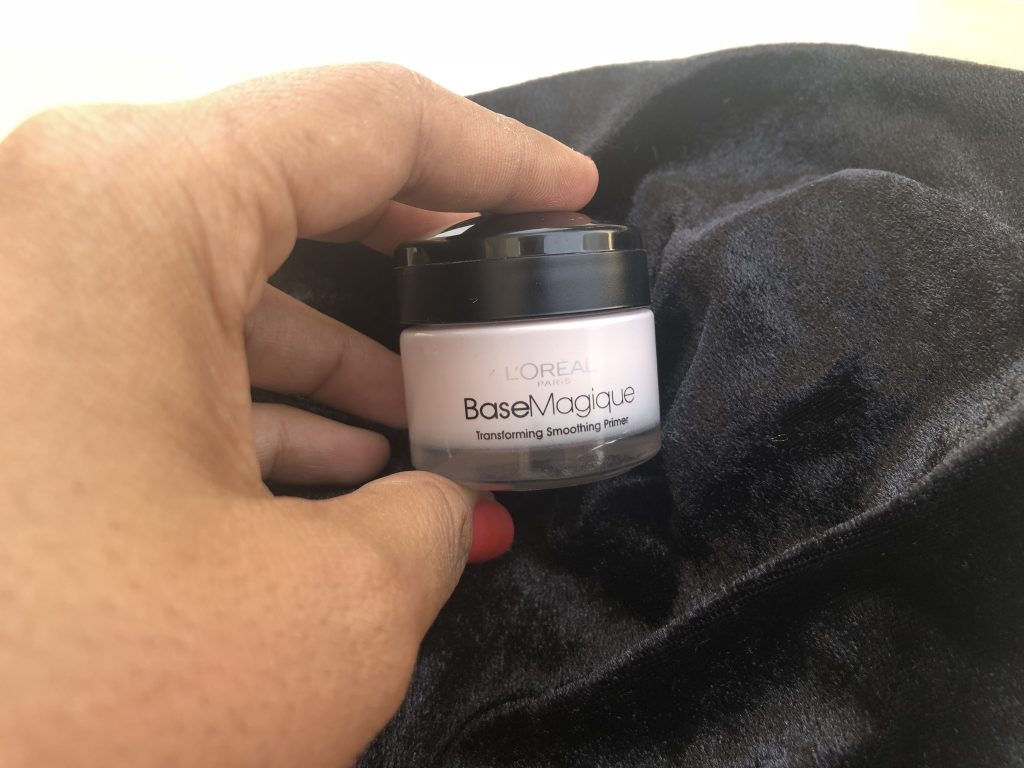 Product Description:
Price: 1025 inr
Content: 15 ml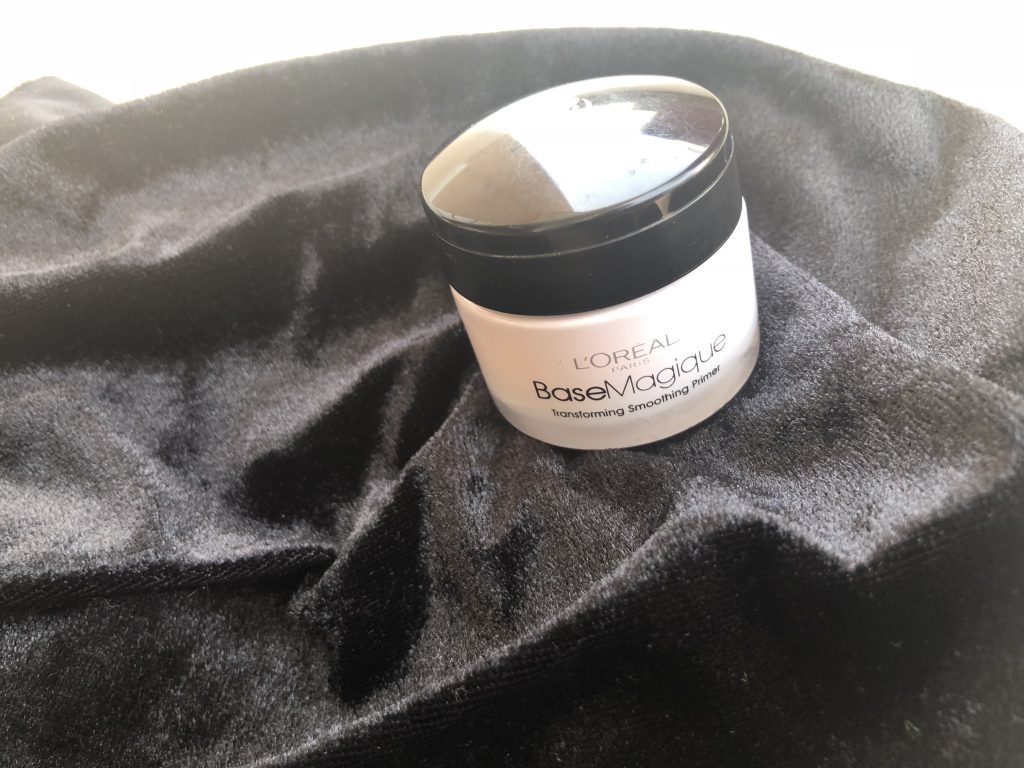 What does Loreal Paris claim about Base Magique primer?
Create the perfect base for your makeup routine! The LOreal Paris Base Magique Transforming Smoothing Primer instantly smooths pores and creates an even surface, so that you get a more flawless make-up result that lasts. The silky, lightweight formula glides onto skin and minimizes the prominence of pores and fine lines to transform your skin surface.
– Thanks to a high concentration of elastomers, this Smoothing Primer gives skin an incredibly even surface with fine lines and pores erased.
– The formula also contains soft powders to help absorb sebum, thereby mattifying the skin to reduce shine.
– Smooth to touch and with a silk-like feel, silicon oil enables easy-gliding application with no greasy residue.
– Base Magique will guarantee a more perfect and longer-lasting makeup experience every time.
How to use it?
Dab onto skin gently. Spread evenly over the entire face for a perfect, workable base.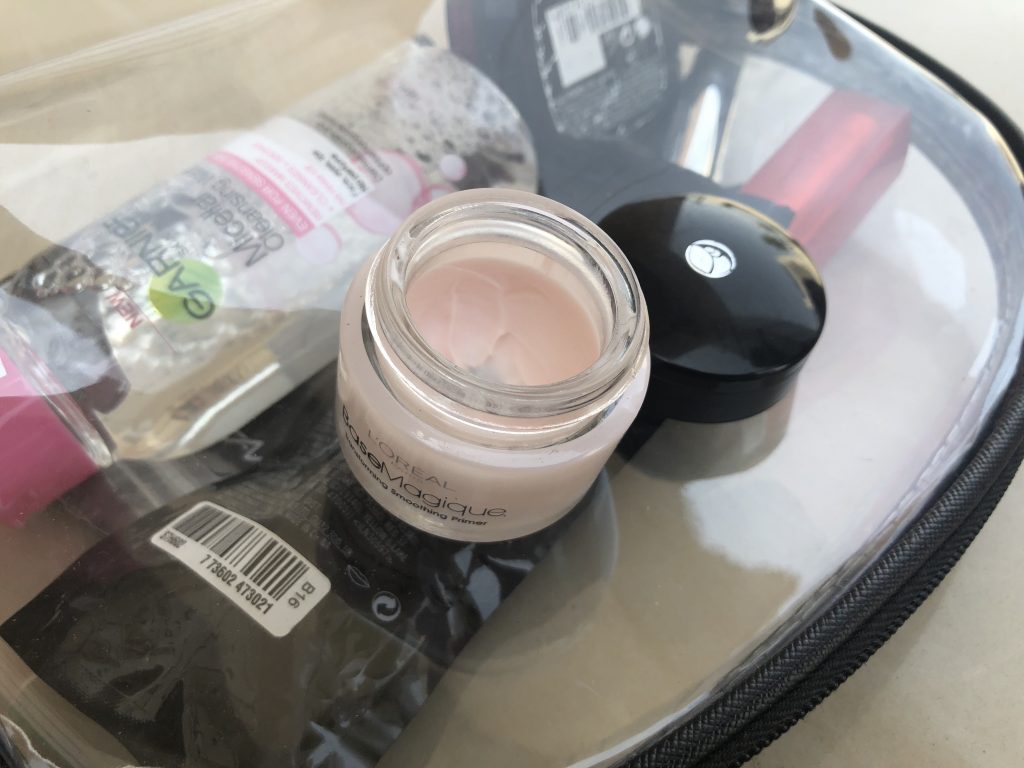 My Experience on Loreal Paris Base Magique Transforming Smoothing Primer says,
Loreal Paris Base Magique Transforming Smoothing Primer comes in a cute little black and pink cardboard packaging which I lost by mistake😋(Sorry girls!)! When you open the box, there is a little glass jar inside. The small glass jar is transparent and it has a black screw lid cap. As it is glass packaging, It is prone to break while traveling and heavy in weight to carry too! I will give half pointless of this unhygienic packaging. In case if you drop the jar once you may end up wasting 1000 bucks🤤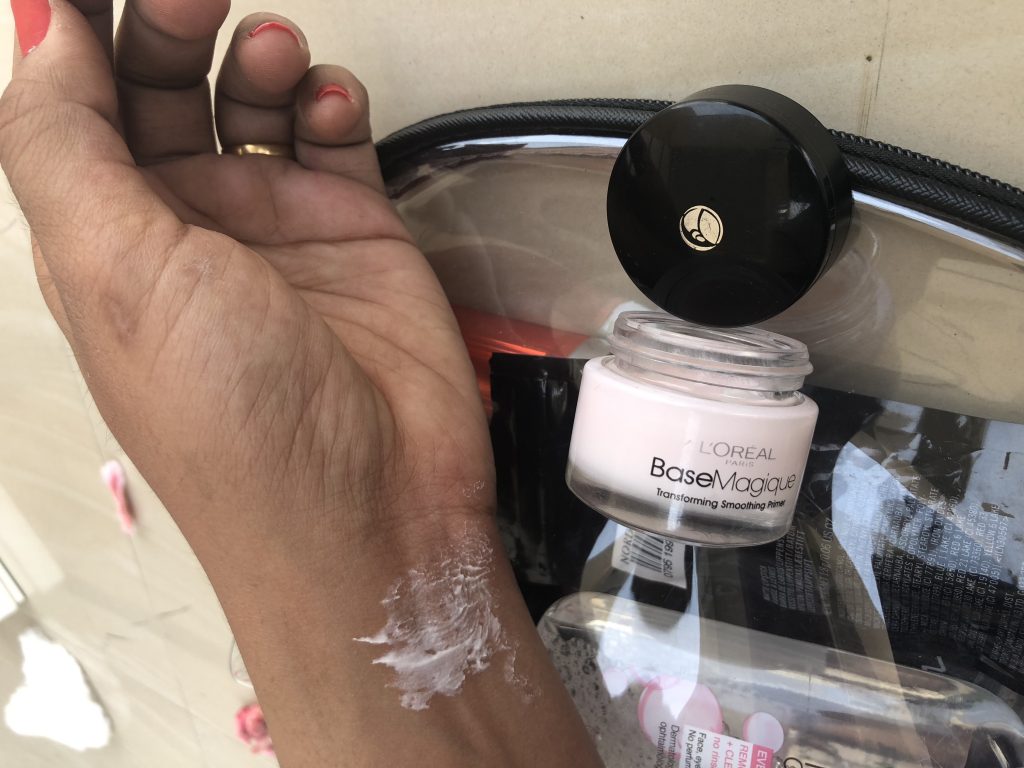 Talking about the texture of a Loreal Primer, It has a velvety smooth mousse-like texture. It looks so thick in the jar, but It feels very light when you apply it to the face. I just need to take pee amount of product, And Voilla, It blends seamlessly into my skin. Loreal Paris Base Magique Transforming Smoothing Primer just diminishes all the small pores and fine lines by making skin smooth and soft. It controls oil as well. Ted bit of pinkness of a primer gives you a healthy pink glow to the skin. The primer doesn't make your skin greasy even. I have used this primer in all the seasons, even in heavy summers too. It works amazingly. The staying power of makeup increases to 8-9 hours by using this primer.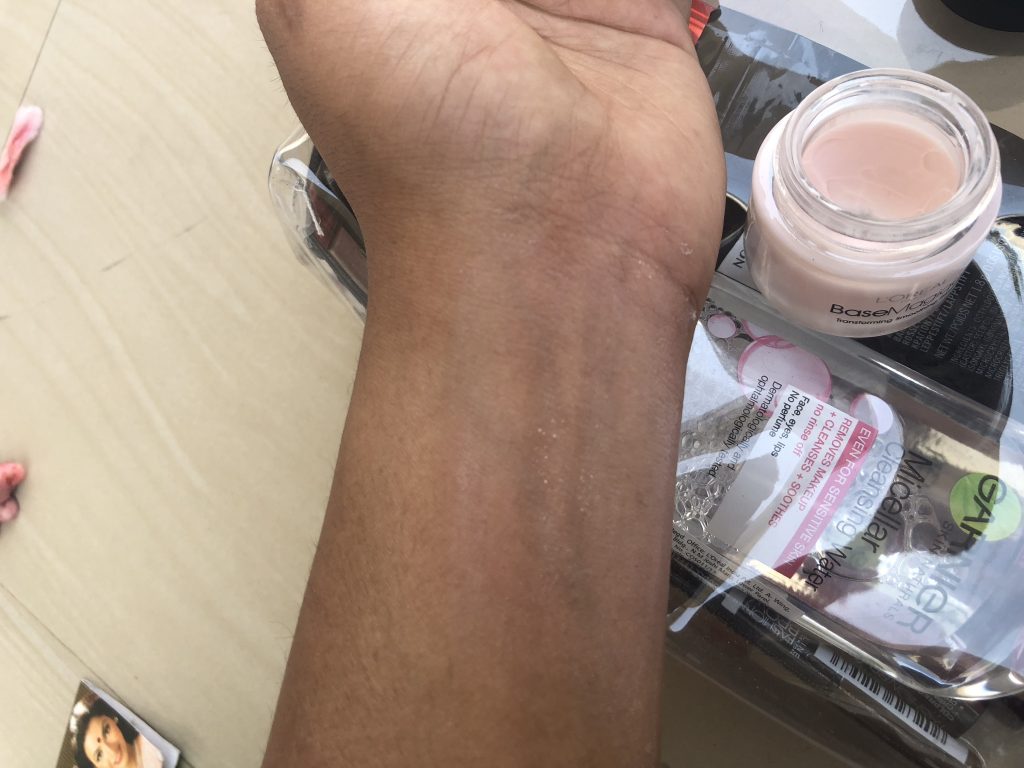 Pros of Loreal Paris Base Magique Transforming Smoothing Primer :
– A Velvety Smooth Texture
– Brightens up the complexion
– Act as a perfect base
– Increase the longevity of makeup up to 9 hours
– Controls oil as well
– Rosy color gives a soft glow to the face
– Doesn't make skin look greasy
– Hides out the visible pores and fine lines
– Easily Blendable
Cons of Loreal Paris Base Magique Transforming Smoothing Primer :
– Presence of silica might be an issue for sensitive skinned girls
– Glass tub packaging is quite unhygienic
– Little pricey
Frequently Asked Questions Related to Loreal Primer:
1. What does makeup primer do?

A primer is used to create a base for your perfect makeup. The makeup will glide on smoothly and it doesn't even penetrate in your skin and harm it!
2. Is Loreal primer good for oily skin?

Yes, perfectly great for oily skin. It is so smooth and matte primer that will look great even without any makeup.
3. Can you wear Loreal primer alone?

If you want to have no-makeup look, you can wear this Loreal Paris Base Magique Transforming Smoothing Primer alone to make your face flawless.
4. What color does Loreal Paris Base Magique Transforming Smoothing Primer have?
It has light pink shade but once you apply it on your skin, the primer will be mixed with your skin shade and gives you a subtle pinkish glow.
VooBeauty Rating: 4.8/5  

(Not 5 due to unhygienic packaging)
Will you repurchase/ recommend?
Yes Definitely, I will surely repurchase when I will finish the current jar. It really works like a magique to the oily to combination- skinned beauties. If the price is not an issue, then you must give it a try.