We are supported by readers. When you purchase through links on our site, we may earn an affiliate commission.
Hello, Beauties,
My accidental encounter with makeup products continues with this discovery. I feel I have started developing a soft corner for Faces as a brand as it keeps surprising me with its strong product line. Kudos to the salesman who used Faces makeup remover at his counter to remove all the trial lipstick/eyeliner swatch test marks. Else I am someone who wouldn't even bother to try a new makeup remover because all this while I have stuck to my same old Maybelline/ Lakme. Let's explore the review of Faces Hydro Makeup Remover!
Faces Hydro Makeup Remover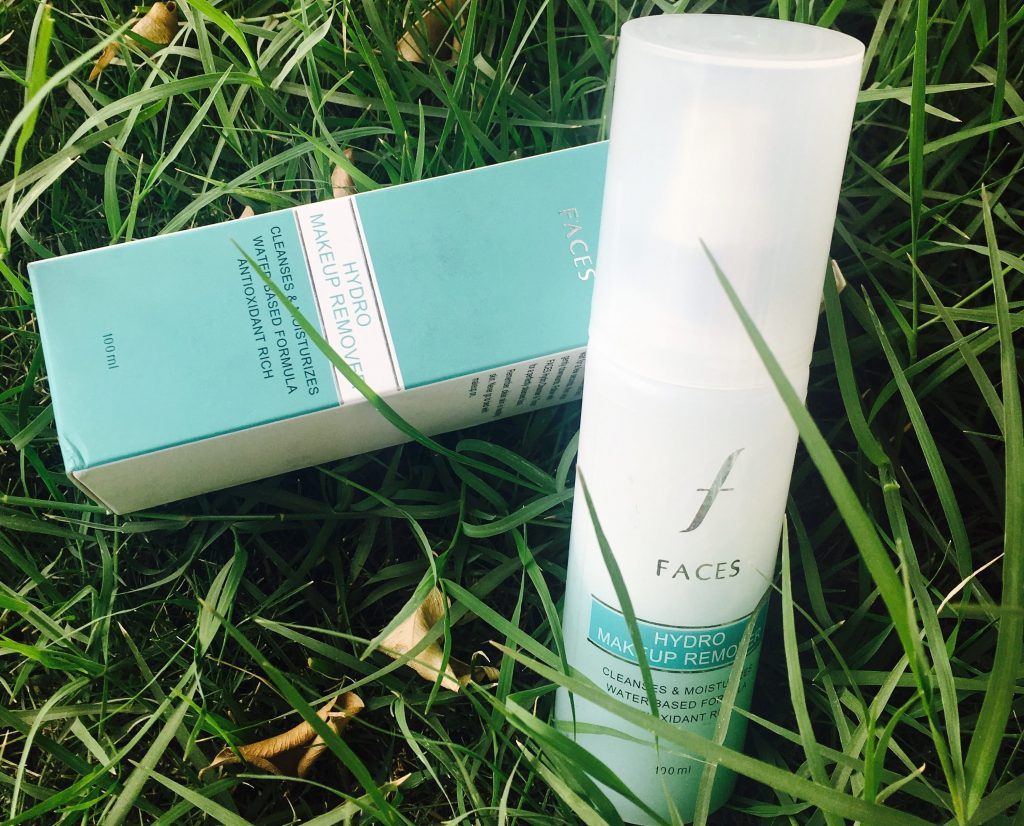 Product description :
Price: Rs.399/-
Content: 100ml
Shelf life: 3 years
It's a gentle, water-based formula removes eye and face makeup quickly & gently
Faces Hydro Makeup Remover closer look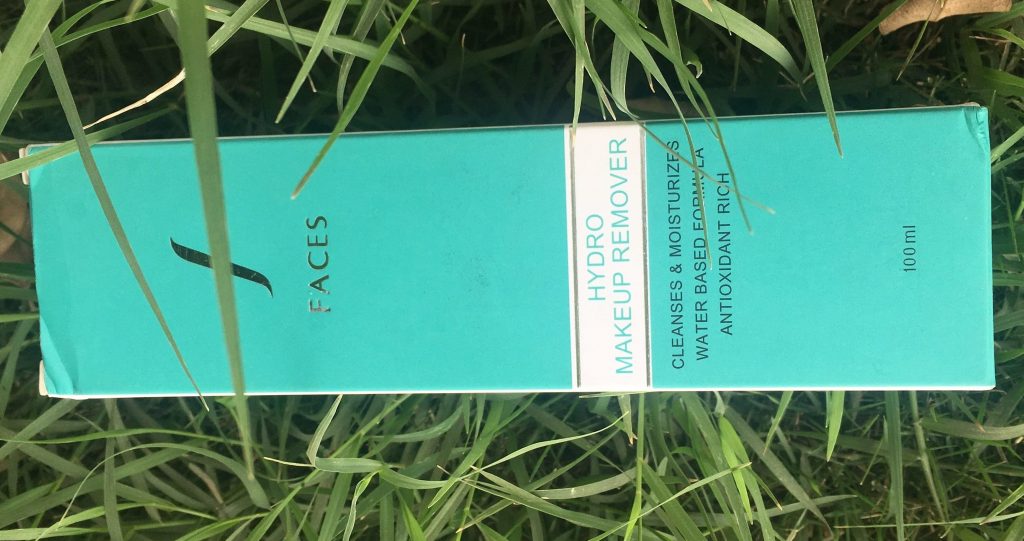 It is an excellent antioxidant agent that protects skin from free radical and improves tone to give you a perfectly cleansed, rejuvenated face. It leaves no residue, so you can reapply makeup immediately after use.
Ingredients & Direction for use (USE PIC)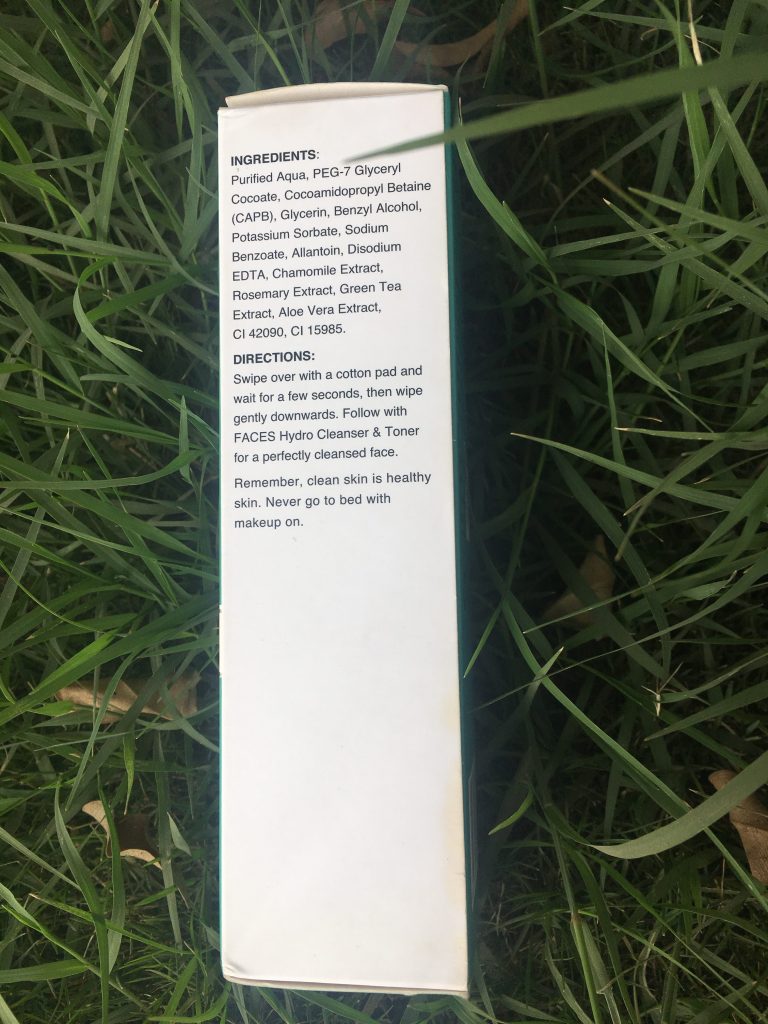 My experience with Faces Makeup Remover says,
Dry skin has made me conscious of searching products that wouldn't dry out my already thirsty skin, this accidental encounter at the store made me purchase it instantly. The packaging is decent, it comes in a sturdy plastic spray bottle with greenish water-based content with a non-overpowering smell. It makes your skin squeaky clean without irritating. I guess the green tea extracts (Refer ingredients) is doing the job of calming the skin. As instructed I leave it for a few seconds before wiping it off. Eye or lip makeup will require 2-3 swipes for a squeaky clean face. It does live up to its claim of being rich in antioxidants as it gives a refreshing feel to your skin.
Gals, the next time you are running out on your makeup remover do give this one a shot, trust me you might want to stock more of them.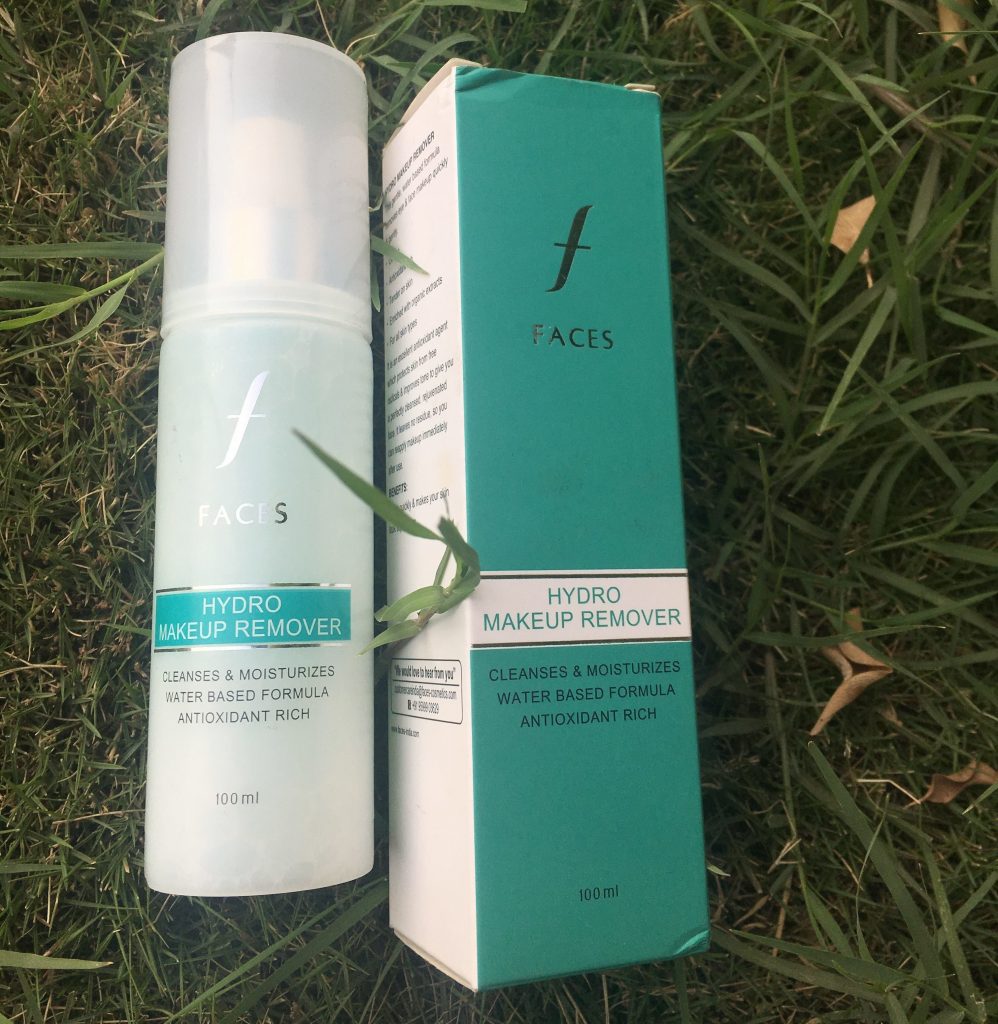 Pros of Faces Hydro Makeup Remover :
– Gentle on your skin
– Enriched with organic extracts
– Non-irritant
– No oily residue
– Antioxidant properties
– Refreshes the skin
– The smell doesn't overpower
– Suits all skin types
Cons of Faces Hydro Makeup Remover :
– Multiple (3) swipes needed to remove waterproof makeup
Frequently Asked Questions Related to Makeup Remover :
1. Is the faces hydro makeup remover stingy?

The smell of faces hydro makeup remover is not that overpowering.
2. What is the best natural makeup remover?

If you have dry skin then natural oils are the best makeup removers and if you have oily skin then you can use makeup wipes or water-based makeup remover to remove the makeup.
3. What is the main ingredient in makeup remover?

The active ingredients are main in any makeup remover.
4. Can eye makeup remover be used for the face?

Ideally no, it can cause breakouts to your face.
Voobeauty Rating: 4.5/5
Would you recommend/repurchase Faces hydro makeup remover?
Yes, Absolutely! go for it when you go out of makeup remover next time!