We are supported by readers. When you purchase through links on our site, we may earn an affiliate commission.
Hello everyone,
Hope you are doing well in 2019 with great success and endeavors in your field. We have reviewed a lot of makeup products before. But for good makeup, you need an excellent base that can last your makeup long without any grease. That base is a makeup primer. Today, we are reviewing Estee Lauder Illuminating Perfecting Primer. Let's see how it works!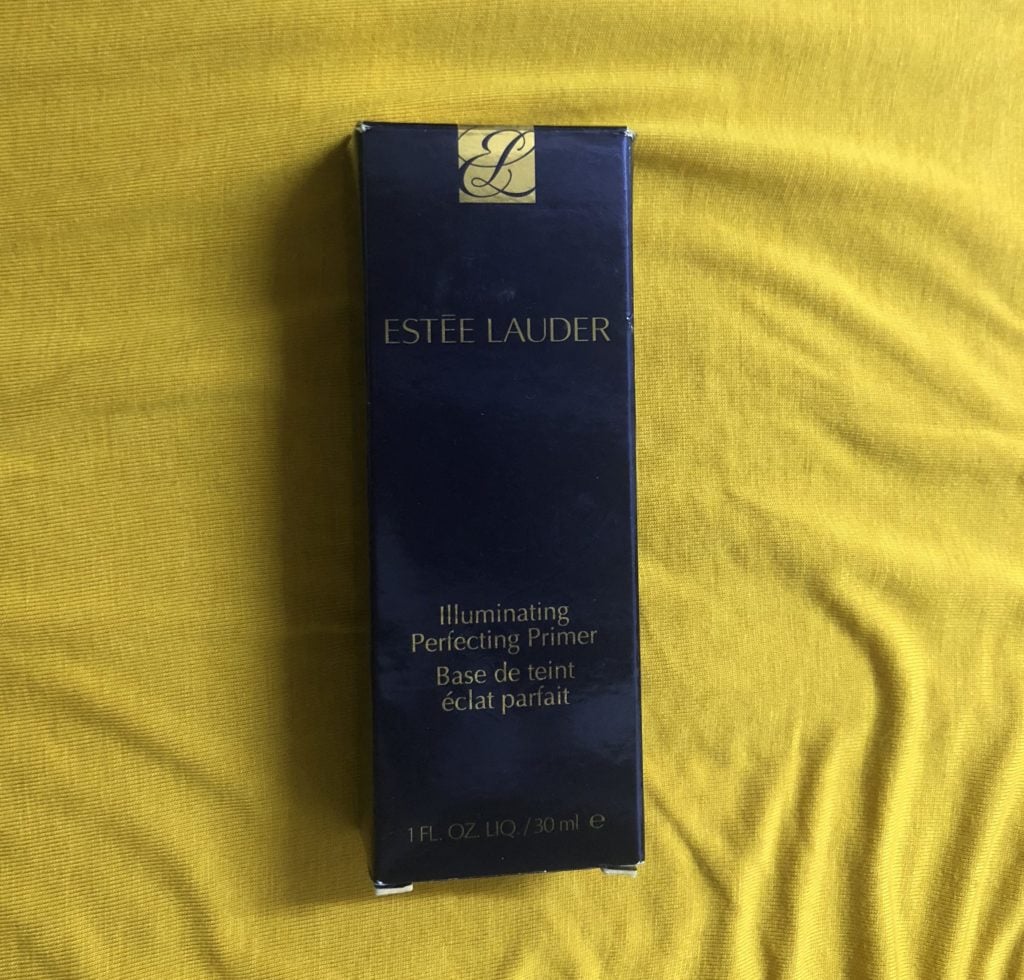 Product Description :
Price: 32 $
Content: 30 ml
What Estee Lauder Primer claims:
Estée Lauder Primer is an illuminating primer that adds instant brightness and radiance so makeup looks smooth, fresh and flawless. The formula contains Soft-reflection optics that minimize the look of pores and flaws to create an even, supple canvas. Special hydration and skin-soothing vitamin E, rice bran extract and shea butter nourish and perfect. Ideal for Normal/Combination and Dry Skin.
How to use it?
– Apply over clean, moisturized skin.
– Smooth evenly all over the face.
– Wear alone, underneath makeup or to touch up as desired.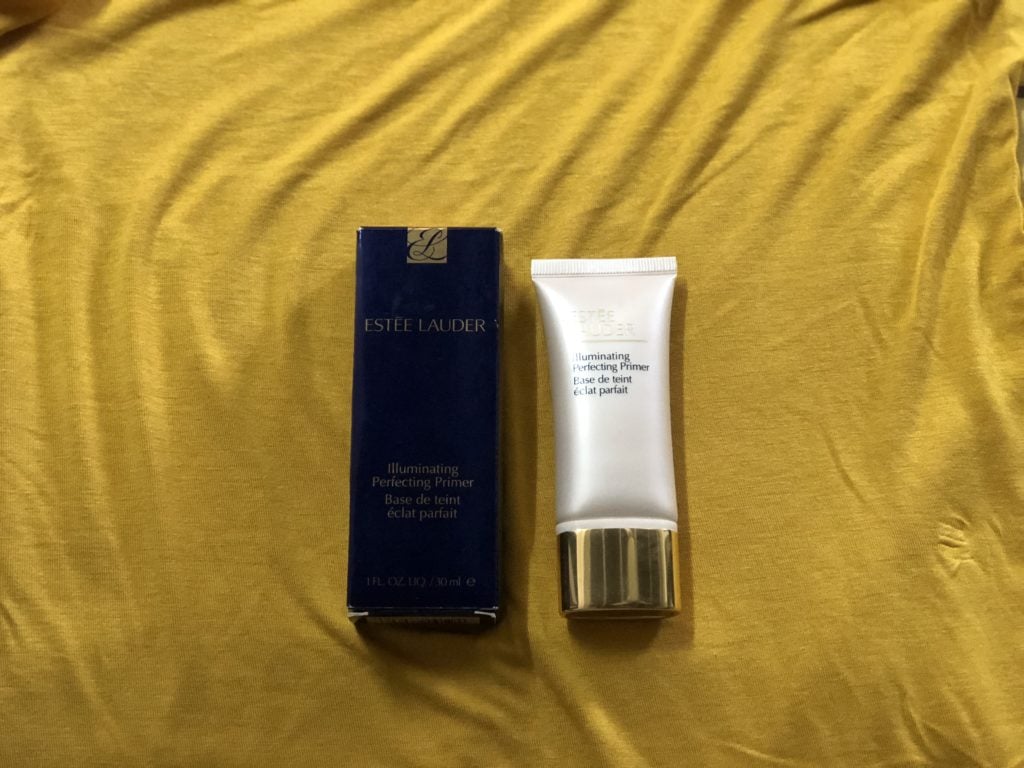 My Experience With Estee Lauder Primer says,
First of all, the packaging of the Estee Lauder Primer is super classy. It has minimal packaging with a beige color and light sheen. The product is packed in a matte beige plastic squeeze tube with a golden cap with a dairy milk blue color cardboard packaging. You may fall in love with the minimal packaging of the product. Estee Lauder Primer can be applied before starting the makeup as your base. It is not so dry and not so oily. It gives perfectly moisturized and dewy look to our face.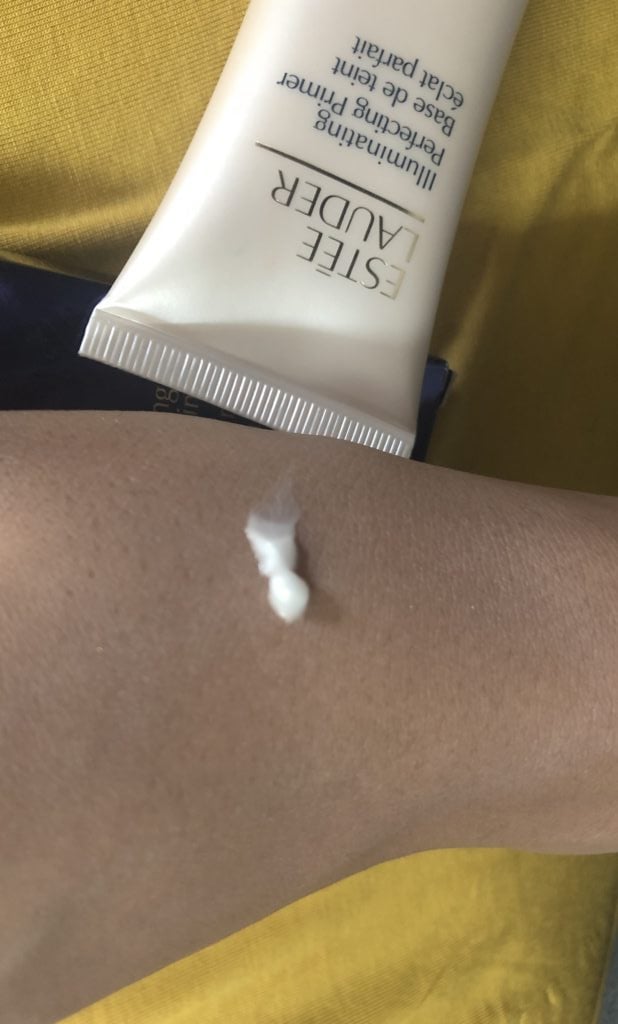 The texture of the Estee Lauder Primer is between the cream and a lotion. It is quite lightweight and easily blendable. Therefore, I apply a half pee sized amount of primer on my skin and blend it well. Even It's so easy for beginners. This primer has increased my foundation and other makeup lasting time. My skin feels so soft and dewy after applying the primer. If you want no makeup look then you can go with this primer only. Estee Lauder Perfecting Primer is a little bit pricey if you are on a budget, otherwise, it is a nice product to have in your vanity.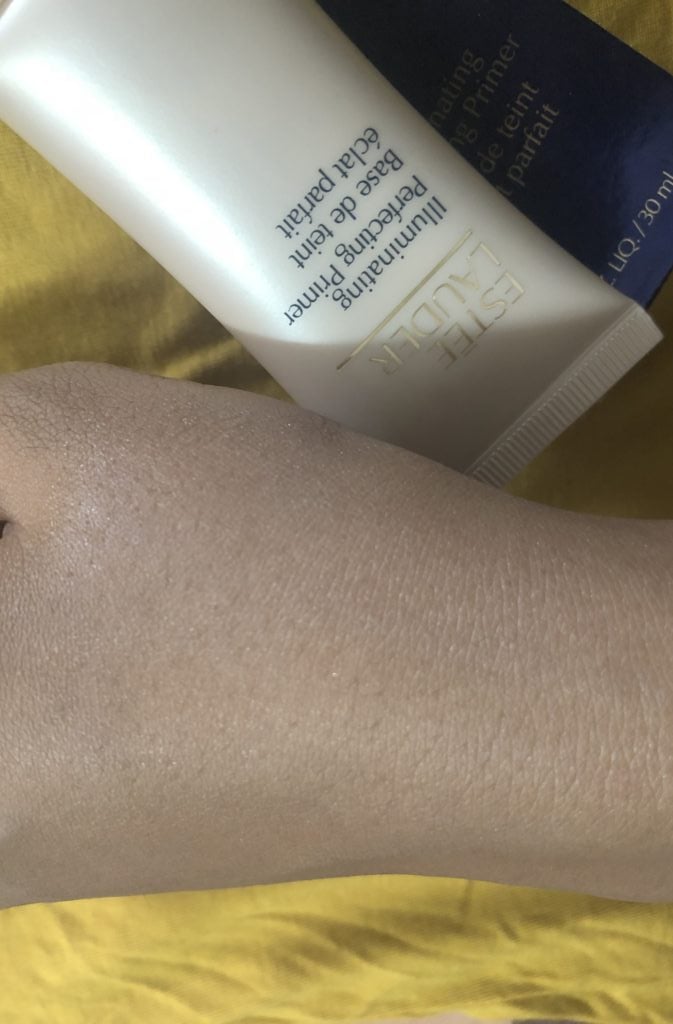 Pros of Estee Lauder Primer :
– Can be used for all skin types
– Easily blendable
– Instant Brightening effect
– Clears dark spots and discoloration
– Add a beautiful sheen to your face (not OTT)
– Longlasting effect
– Dermatologist-tested
– Ophthalmologist-tested
Cons of Estee Lauder Primer :
– This product is super expensive, It surely makes a dent in your pocket
– Leakage of the product is possible due to squeezing a tube
Frequently Asked Questions Related to Primer:
1. Is the product easy to use?
Yes, it is damn easy to use this illuminating primer, as it works as a primer and illuminator both.
2. What is Estee Lauder primer?
It is a lightweight primer that hides the imperfections, look of pores and makes your face look even.
3. What is the face primer used for?
The primer creates an extra layer between your face and other cosmetic products you are gonna use. So It helps to last your makeup long and do not penetrate more cosmetic products to your skin. It makes your skin look smooth and even.
4. Can I just wear a primer?
Yes, you can wear a primer only for a no-makeup look. but if you want full coverage with long-lasting makeup then you can apply foundation after primer.
5. Is Estee Lauder Primer water based?
Yes, it is a water-based primer so it doesn't make you feel greasy or oily on the face. It sinks fast in your skin and leaves a beautiful sheen on your skin.
VooBeauy Rating: 4/5
Will you repurchase/ recommend Estee Lauder Primer?
Maybe No, I would love to explore other primers too like Smashbox photo finish primer. I just love to try new products to give reviews for all of you.
Have you tried Estee Lauder Illuminating Perfecting Primer? do let me know in the comment. We would love to hear about your experiences. you can buy Estee lauder primer here.
Thank you.
Keep Shining.