We are supported by readers. When you purchase through links on our site, we may earn an affiliate commission.
Hello, Cuties, We are so sorry for not being active for the past few days. As we were on a short vacation, we come up with so many beauty products for you :). Yaayy, Today We are gonna review one of the most favorite mascara from Estee Lauder, which is ESTEE LAUDER Double Wear Zero-Smudge Lengthening Mascara. Mascara that genuinely makes your lashes look so long and sexy.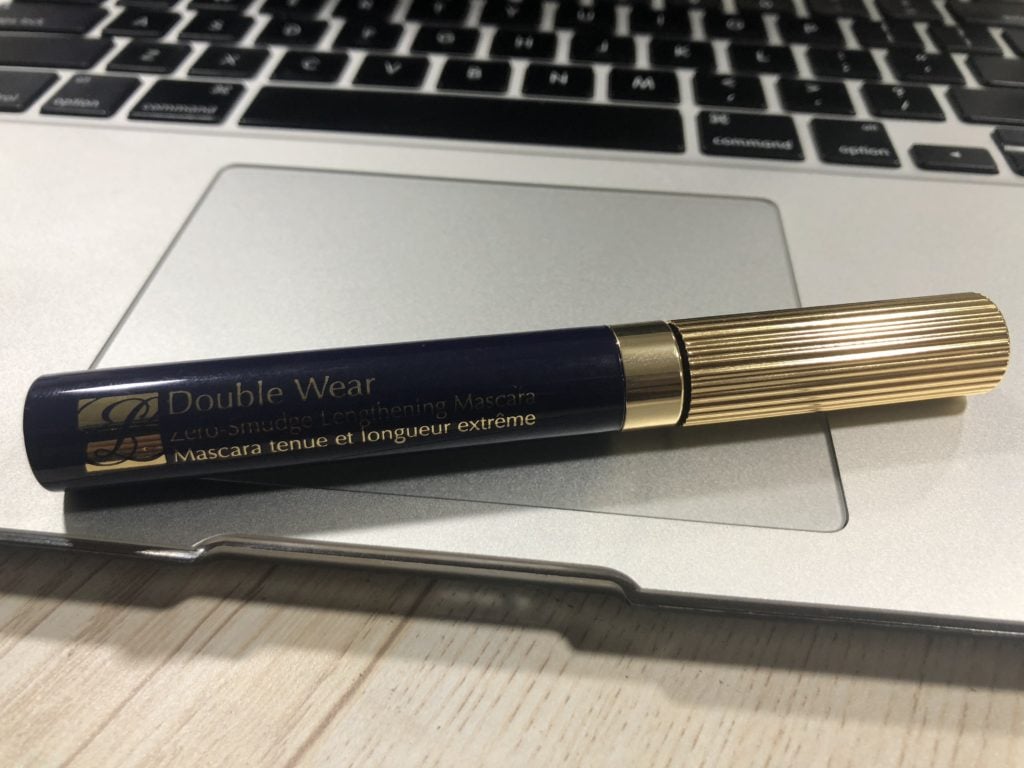 ESTEE LAUDER Zero-Smudge Lengthening Mascara
Instantly & intensely uplifts your lashes
Perfectly curls & separates your lashes
Exceptionally long wearing with 15-hour staying power
No smudging & causes no irritation to your eyes
Leaves your eyes big, wide, sharp & gorgeous
Product Description :
Price: 25 CAD (1390 inr)
Content: 6.6 ml
Directions for use:
Shake the bottle before use and then remove excess product from the brush. Now, Tilt your head and make an angle to the mirror, then start brushing the mascara from the base of your lashes to the ends of your upper and lower lashes. Remove mascara with warm water and cleanser to rid of every last trace; eye makeup remover works, too.
What does Estee Lauder claim about the Double Wear Zero-Smudge Lengthening Mascara?
With 15 hours staying power, Estée Lauder Double Wear Lengthening Mascara uses Smudge-Shield technology to create a formula that is completely smudge-free, so that it lasts all day. The brush elongates and separates each individual lash while coating them in the temperature, humidity, and perspiration resistant formula.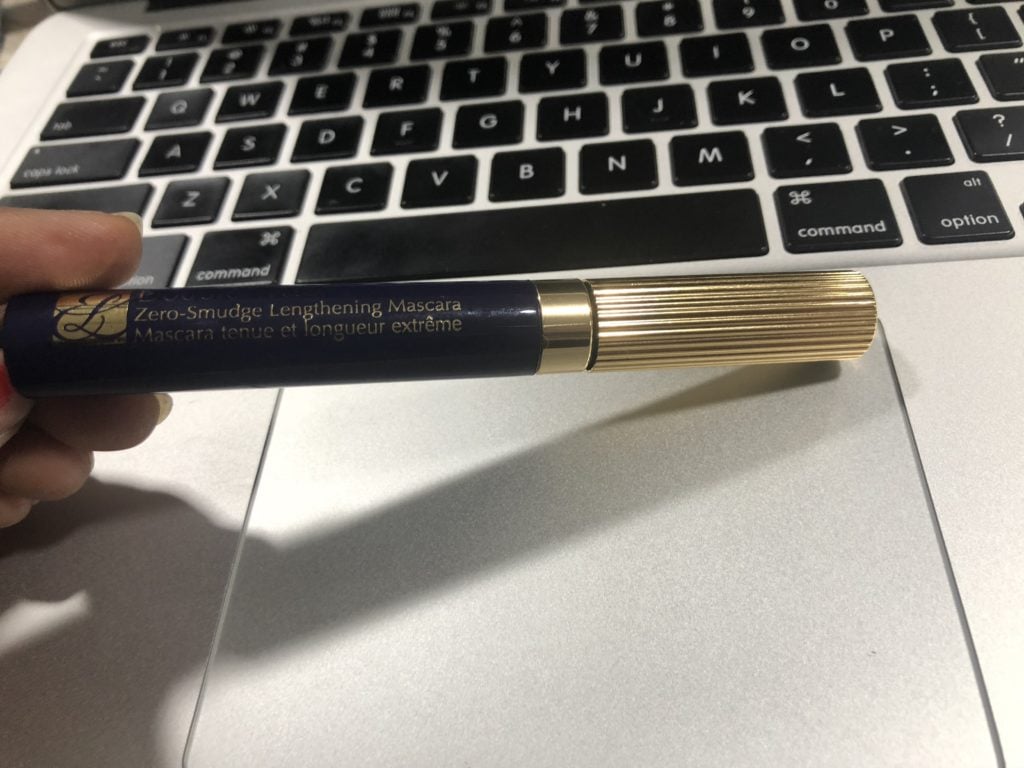 My Experience about ESTEE LAUDER Zero-Smudge Lengthening Mascara says,
My friend got this mascara for me from Canada. I have used mascara from many brands, Maybelline (It sucks really!), The Body Shop (It is good), NYX Fiber Mascara(It's awesome), Sephora (I love it) and the recent one Estee Lauder (I just fall for it). I literally amazed by this zero smudge lengthening mascara. It truly claims what it says. The mascara stays on a quiet long day on my lashes, almost 10 hours. It's absolutely smudge-proof. This magic mascara not only lengthens my lashes but curled it too. (No extra step of curling needed). The Smudge-Shield formula with innovative polymers locks in the mascara to keep it on lashes and off you. Resists high temperatures, high humidity, and perspiration.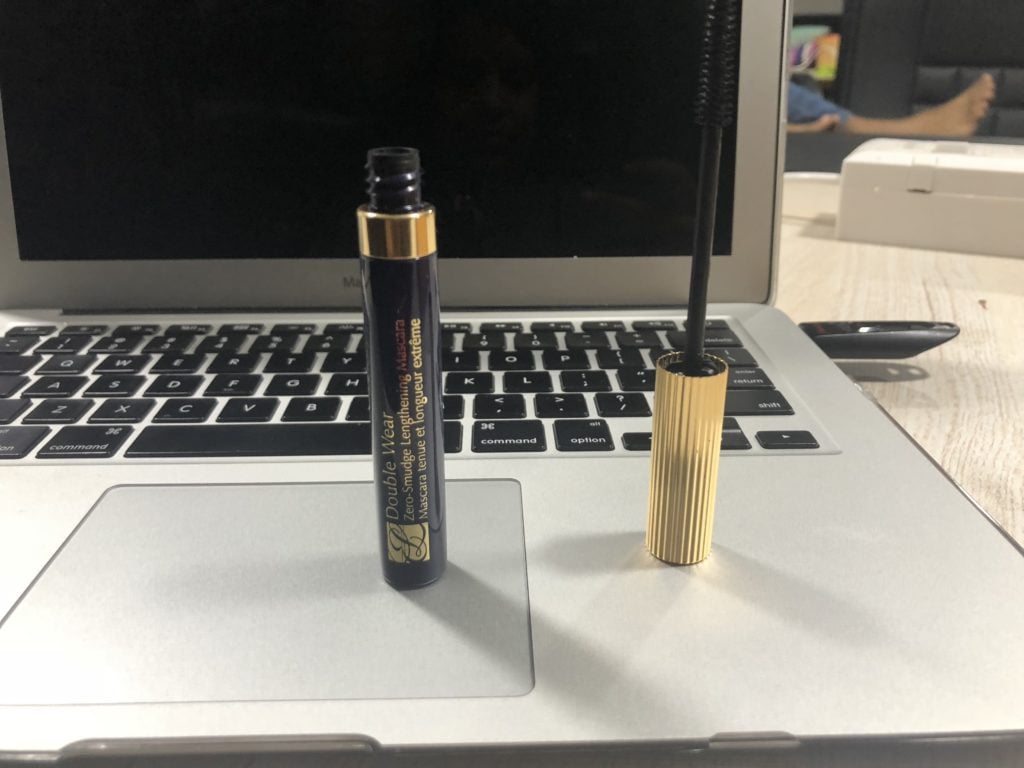 The Lash Xtender brush elongates and separates each lash and controls it from the root. Microfiber bristles of this brush go deep into the lash bed to comb and detangle lashes. The most irritating part of removing mascara is, you will get panda eyes. When you remove ESTEE LAUDER Zero-Smudge Lengthening Mascara with eye makeup remover or a good oil bases makeup remover, It will not give you raccoon eyes at all.
Pros of ESTEE LAUDER Zero-Smudge Lengthening Mascara :
– 15 hours long stay
– Brush gets every lash
– Smudge-proof
– Quick Dry Formula
– Lashes don't clump
– Water Proof Mascara
– Lash Xtender Brush
Cons of ESTEE LAUDER Zero-Smudge Lengthening Mascara :
– Tad Expensive
– Not volumize the lashes
– Does not come off with a regular cleanser
VooBeauty's rating: 4.5/5
Would you recommend this product to the fellows?
Yes, I will surely recommend if you can afford this much budget for a mascara. Estee Lauder is a high-end brand so I have got nothing to say about the price. But yes, This is a pretty magical wand for a short eyelashes beauties. You can buy Estée Lauder Double Wear Zero-Smudge Lengthening Mascara here.
XOXO Girls.