We are supported by readers. When you purchase through links on our site, we may earn an affiliate commission.
Hello, folks!!👸 We are still in the middle of winter festivities and functions, my review today is on one of the essentials for this season "Chambor Blush Dusty Rose 06".I was never a fan of using blushes until I stumbled upon this magic powder accidentally. This usually happens with me during my occasional impulsive shopping spree at malls. My apprehension of using a blush was always because I never wanted the end result to look like an OTT done face full of makeup. Also with the wheatish Indian skin color that I flaunt, I was never really sure about what colors would suit me.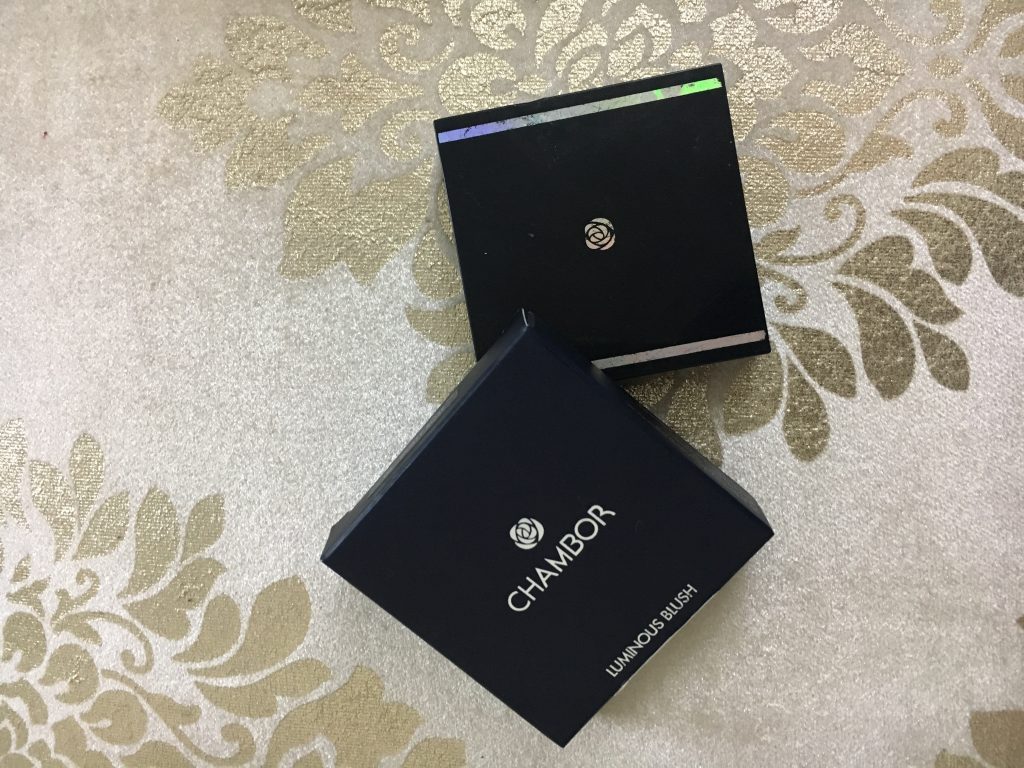 Well, most questions in my hyperactive brain were resolved. Keep reading!!!
Product Description :
Price: Rs.775 for 6.0g
(I got it for Rs.714/-, thanks to Chambor's 25th Anniversary, gals they are famous to stick to their M.R.P🙁, I just got lucky😇)
Content: 6g
Chambor Blush Shade Name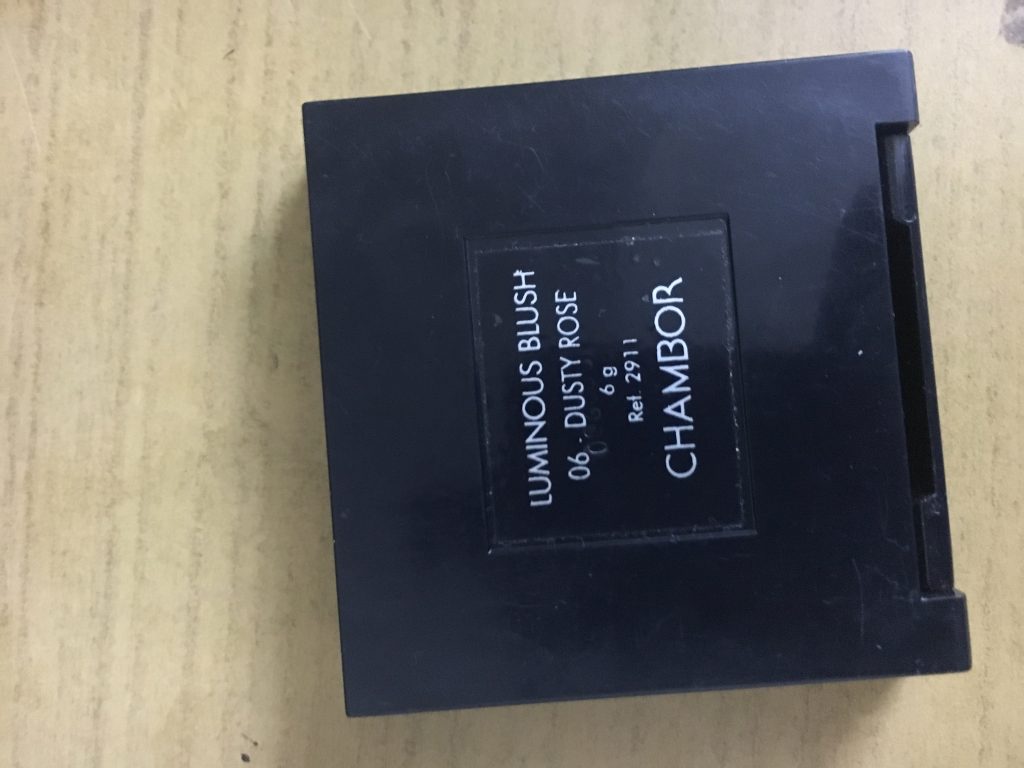 What Chambor says:🎤
Ultra-fine powder glides on and blends easily to provide a flawless natural finish
Silky smooth texture in matte and shimmering shades
The natural healthy-looking color that immediately enlivens the complexion
How do you use it?🤔
Gently glide the brush over the powder, ensure using a light hand during application. Blend it from the center of your cheekbones towards the temple of your face for a glowy flushed look.
Chambor Blush Dusty Rose 06 as a Gift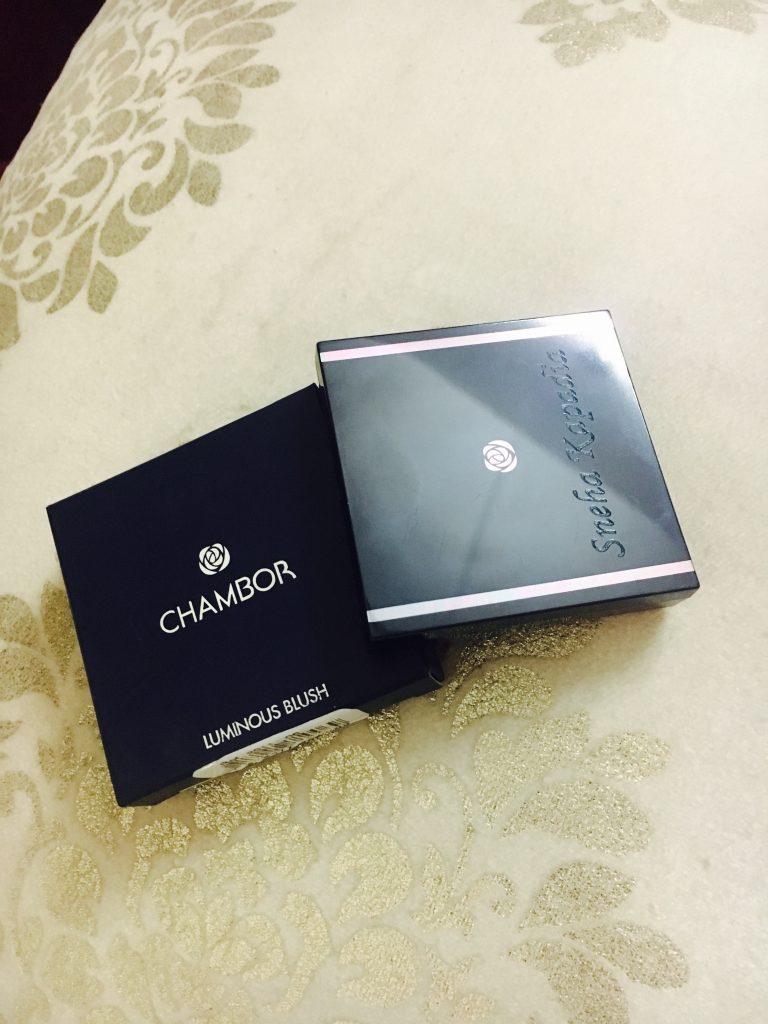 My say on Chambor Luminous Blush in Dusty Rose 🌹Says,
It comes in an attractive navy blue packaging which gives it a classy touch(I still have the cover). I am also quite impressed with the press button that helps in opening the lid. A built-in mirror is always welcome(Ladies we cannot have enough of them)however it can be of little use as I would prefer a bigger one during application. With time and practice, I have perfected the art of using the brush provided with the blush(It's quite a task to accomplish), my suggestion for newbies -kindly purchase a separate brush to ace your look.
Chambor Blush Dusty Rose Insider View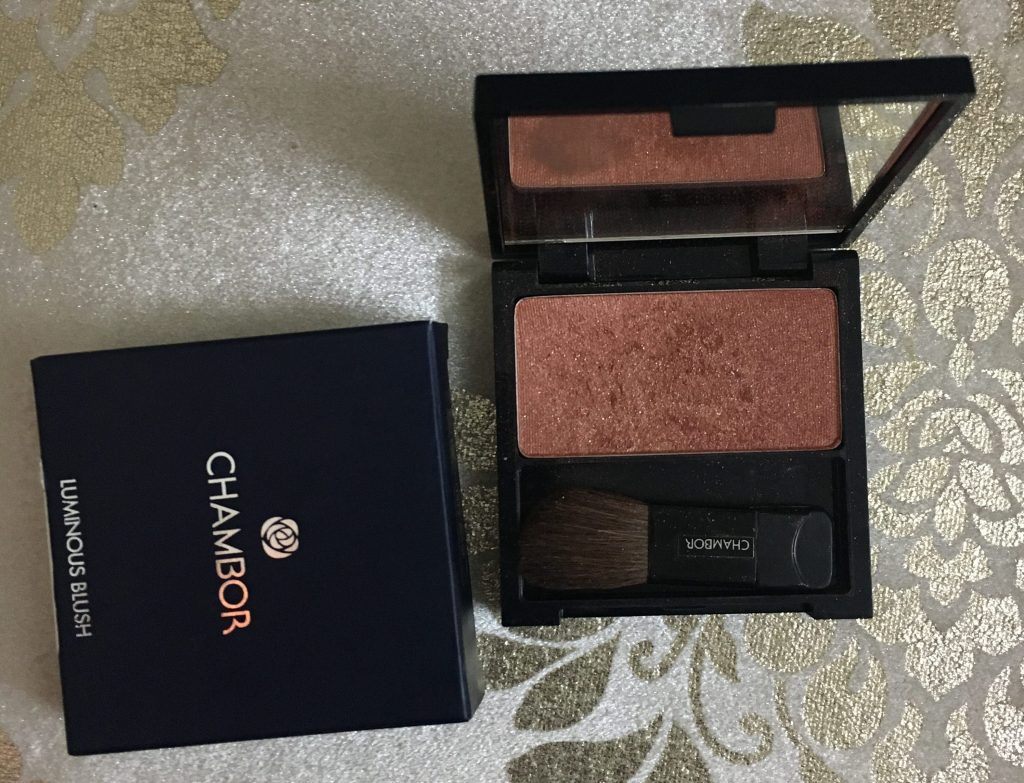 The winner is how the product looks and feels on your face after application, it's a total winner for most of the Indian skin tones( I can easily say that as my gal gang has experimented with this blush). The hint of shimmer adds to the glamour quotient. The beauty of this shade is that I need not worry about the color on my lips or eyeshadow or the dress I am wearing, this holds the entire look together. Coming to the texture, like most Chambor products it feels feathery soft only that the hint of shimmer might lead to fall-outs after 4-5 hours if not managed with a makeup setting spray. Also since it doesn't have an over-powering smell it will be dearer to girls with a sensitive nose!
Chambor Blush Dusty Rose 06 Swatch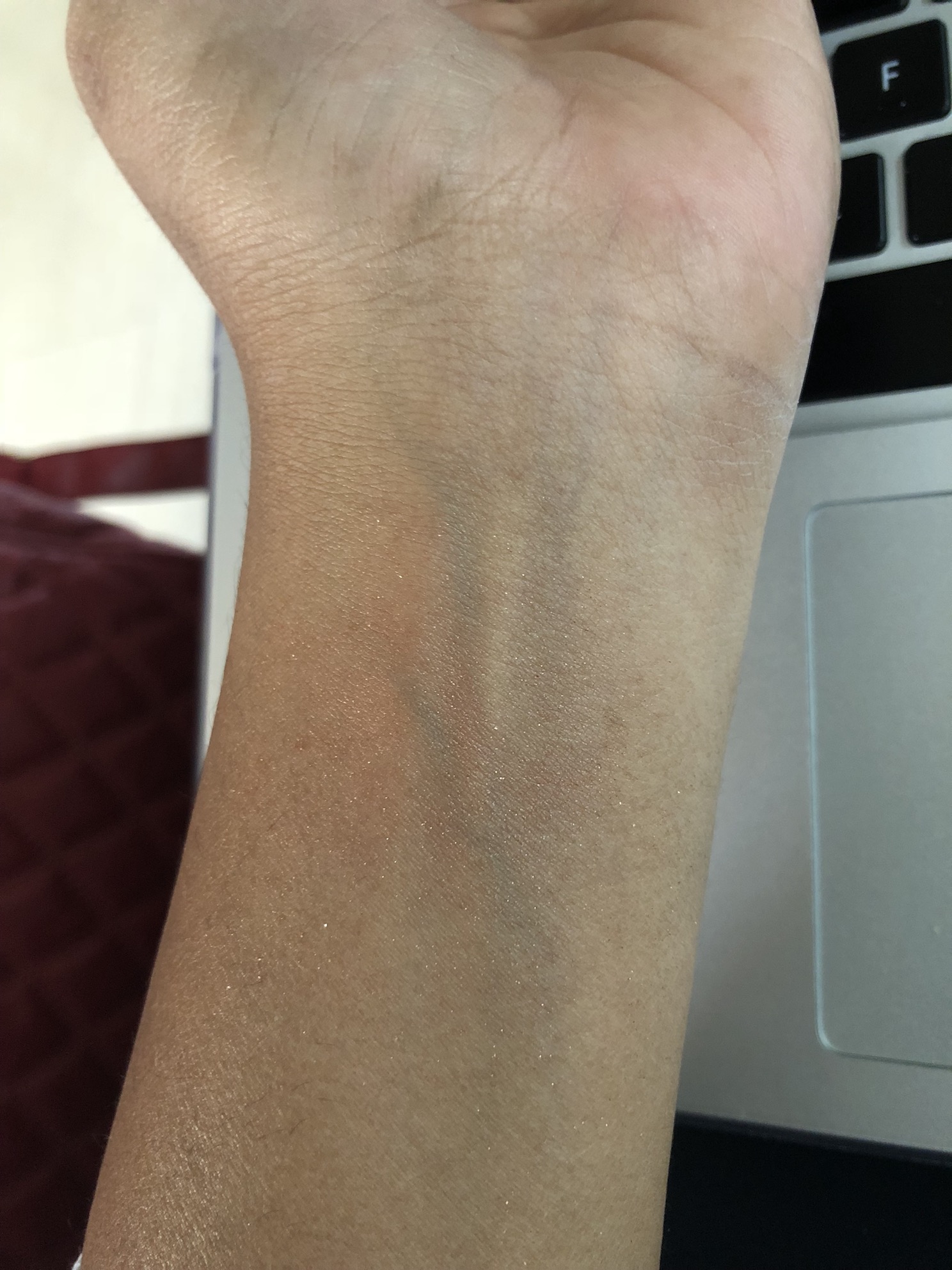 Pros of Chambor's blush in Dusty Rose Code 06 : 
– The shade suits the most Indian skin tone
– Staying power up to 5 hours
– The Smell doesn't overpower
– Classy packaging
Cons of Chambor's blush in Dusty Rose Code 06 : 
– The fallout after 5 hours due to shimmer content
– The Brush is difficult to operate
– Slightly pricier if you are on a budget
Frequently Asked Questions Related to Blush :
1. What is Blush?
Blush is a makeup product that is used to enhance your amples of cheeks and makes you look stunning.
2. Where should blush be applied?

You can apply blush on your cheekbones and on your amples to enhance them.
3. What can I use instead of blush?
You can use eyeshadow, highlighter or even a lipstick instead of blush.
4. How do you get natural blush?

You can apply beetroot juice in a very little amount to get natural blush. You can try a rose petal mask too for getting beautiful blush.
5. How do I choose a blush color?

Choose fresh pink or soft coral or peach shade for fair skin, you can select copper or bronze shade if you are on a dusky or dark skin tone.
Will I repurchase/recommend Chambor's Blush?
Of course, I have been recommending it to quite a lot of my friends, one whose birthday we'll be celebrating soon(Pls see the customized version below)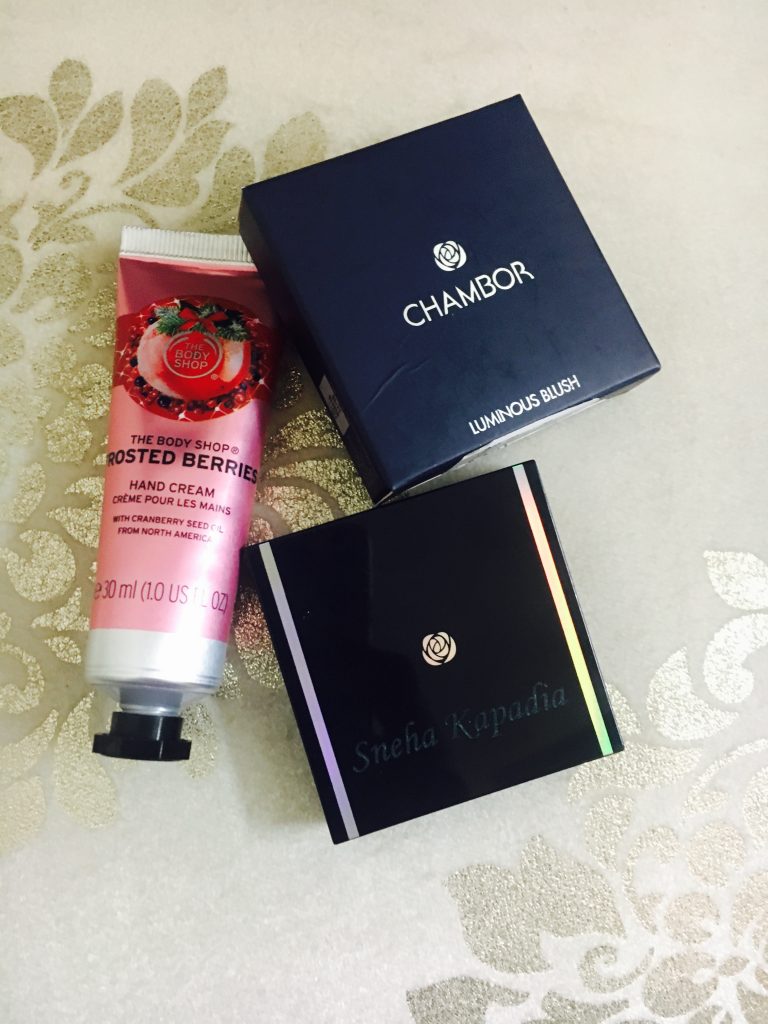 Voobeauty Rating: 4/5
As a package, it's a clear winner because it's texture would suit most looks and occasions. Girls go ahead and rock your dressed up look with this dust of rose 🌹!! Woohoo😊😊