Hello, folks!!👸
We are still in the middle of winter festivities and functions, my review today is on one the essentials for this season "Chambor blush Dusty Rose 06".I was never a fan of using blushes until I stumbled upon this magic powder accidentally.This usually happens with me during my occasional impulsive shopping spree at malls.My apprehension of using a blush was always because I never wanted the end result to look like an OTT done face full of makeup.Also with the wheatish Indian skin color that I flaunt, I was never really sure on what colors would suit me.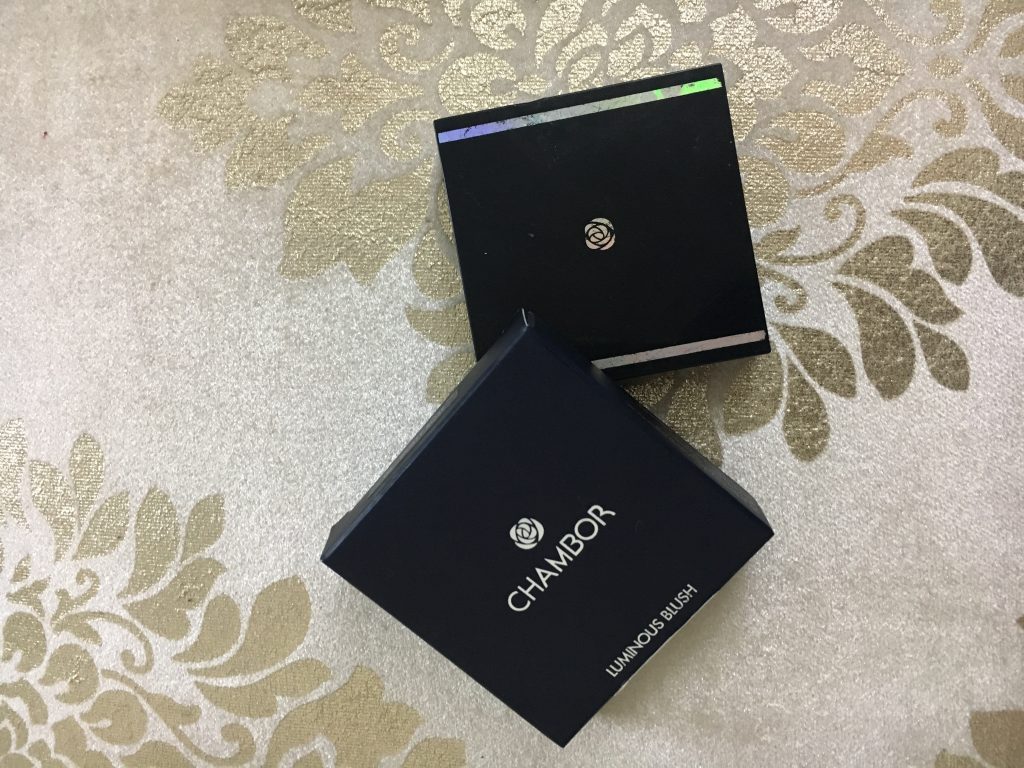 Well, most questions of my hyperactive brain were resolved. Keep reading!!!
Product Description :
Price: Rs.775 for 6.0g
(I got it for Rs.714/-, thanks to Chambor's 25th Anniversary, gals they are famous to stick to their M.R.P🙁, I just got lucky😇)
Content: 6g
Chambor Blush Shade Name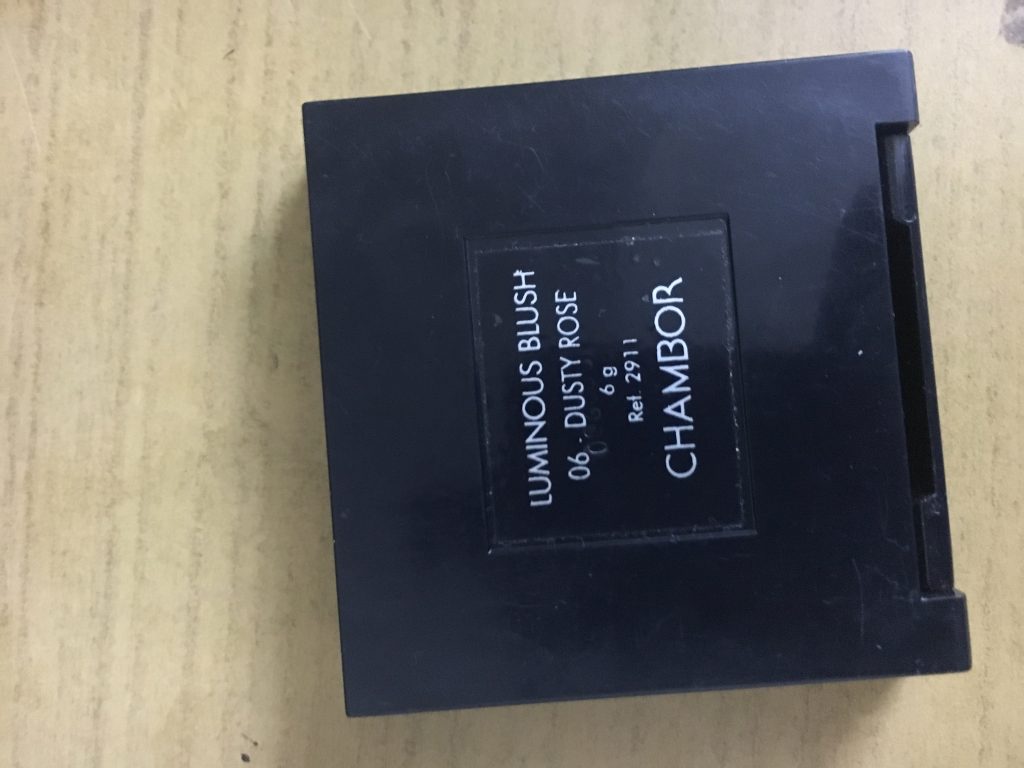 What Chambor says:🎤
Ultra-fine powder glides on and blends easily to provide a flawless natural finish
A silky smooth texture in matte and shimmering shades
The natural healthy-looking color that immediately enlivens the complexion
How do you use it?🤔
Gently glide the brush over the powder, ensure using a light hand during application.Blend it from the center of your cheekbones towards the temple of your face for a glowy flushed look.
Chambor Blush Dusty Rose 06 as a Gift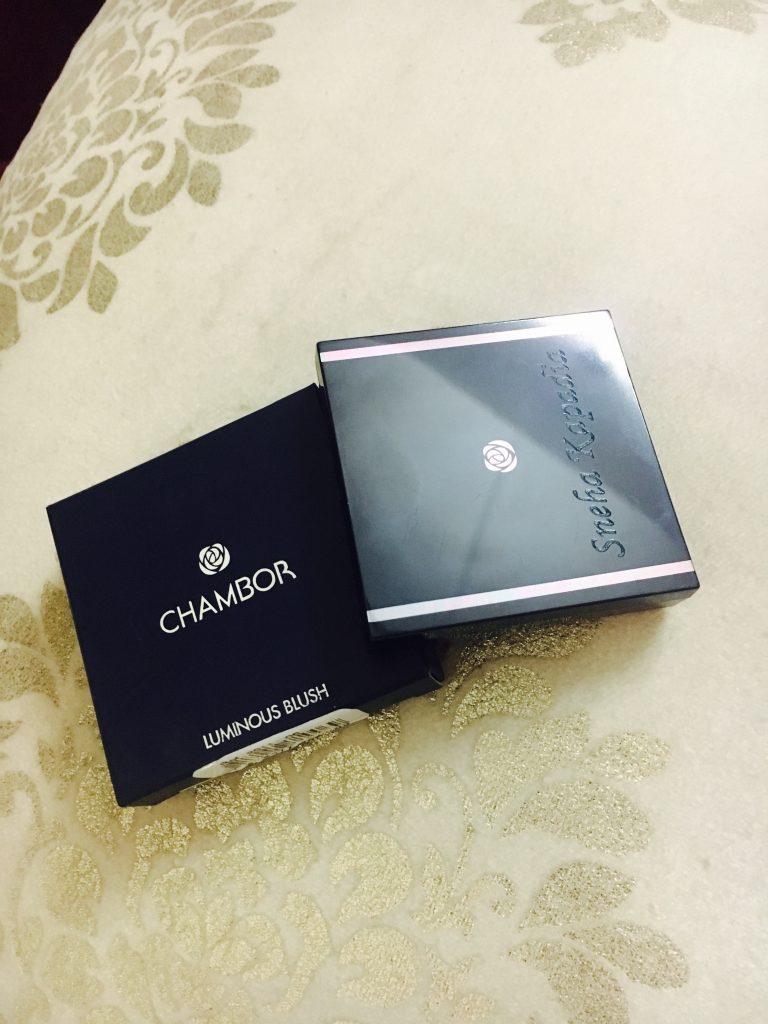 My say on Chambor Luminous Blush in Dusty Rose 🌹Says,
It comes in an attractive navy blue packaging which gives it a classy touch(I still have the cover).I am also quite impressed with the press button that helps in opening the lid.A built-in mirror is always welcome(Ladies we cannot have enough of them)however it can be of little use as I would prefer a bigger one during application.With time and practice, I have perfected the art of using the brush provided with the blush(It's quite a task to accomplish), my suggestion for newbies -kindly purchase a separate brush for to ace your look.
Chambor Blush Dusty Rose Insider View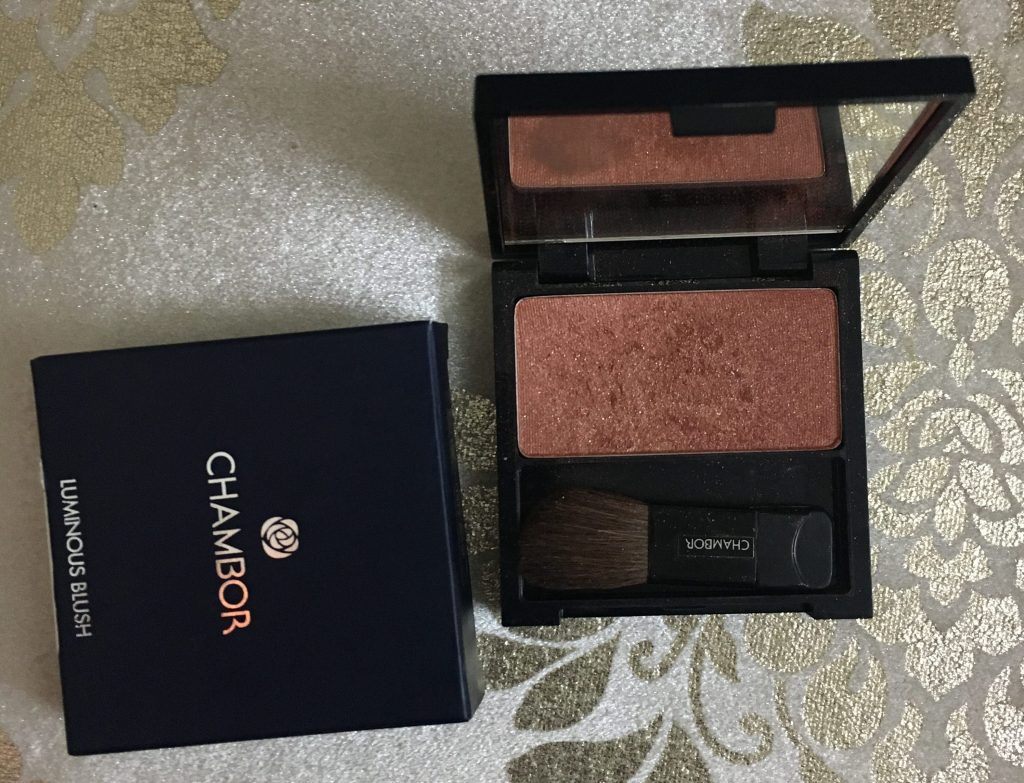 The winner is how the product looks and feels on your face after application, it's a total winner for most of the Indian skin tones( I can easily say that as my gal gang has experimented with this blush).The hint of shimmer adds to the glamour quotient.The beauty of this shade is that I need not worry about the color on my lips or eyeshadow or the dress I am wearing, this holds the entire look together.Coming to the texture, like most Chambor products it feels feathery soft only that the hint of shimmer might lead to fall-outs after 4-5 hours if not managed with a makeup setting spray.Also since it doesn't have an over-powering smell it will be dearer to girls with a sensitive nose!
Chambor Blush Dusty Rose 06 Swatch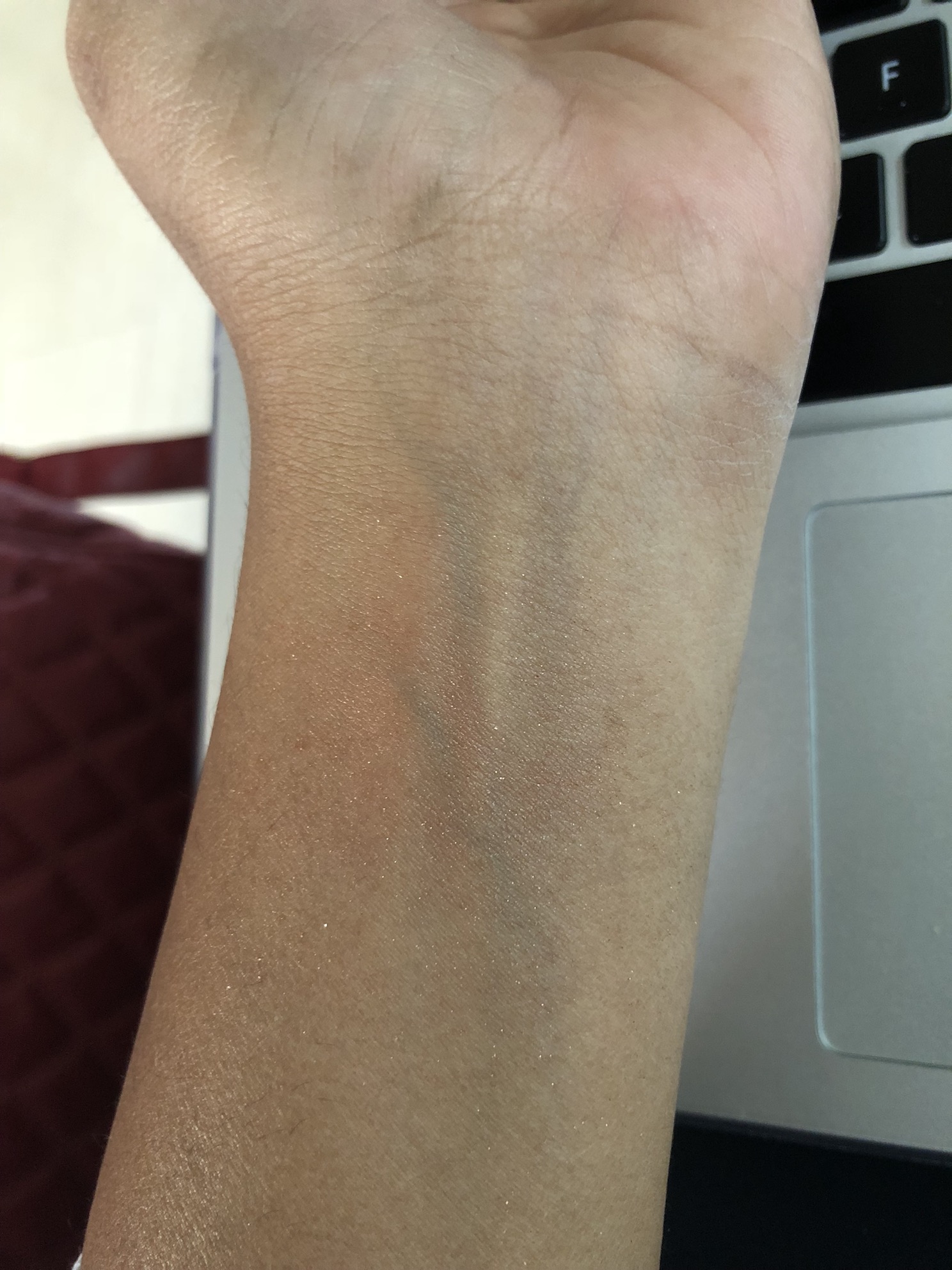 Pros of Chambor's blush in Dusty Rose Code 06 : 
– Shade suits most Indian skin tone
– Staying power up to 5 hours
– The Smell doesn't overpower
– Classy packaging
Cons of Chambor's blush in Dusty Rose Code 06 : 
– Fallout after 5 hours due to shimmer content
– The Brush is difficult to operate
– Slightly pricier if you are on a budget
Will I repurchase/recommend Chambor's Blush?
Of course, I have been recommending it to quite a lot of my friends, one whose birthday we'll be celebrating soon(Pls see the customized version below)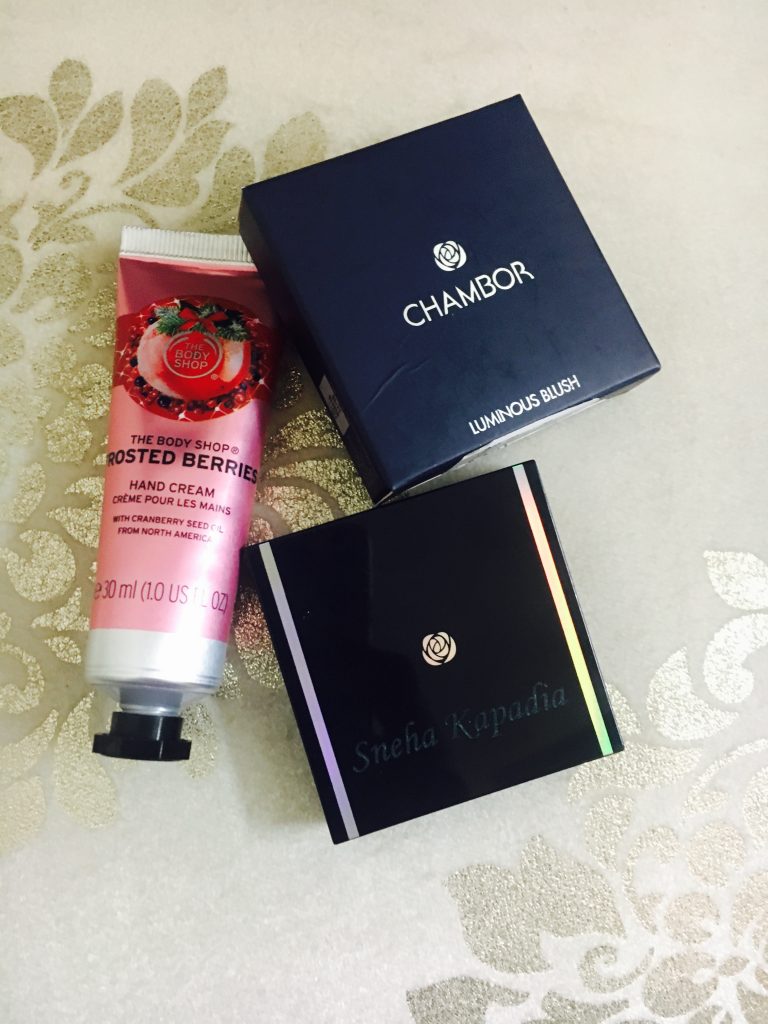 Voobeauty Rating: 4/5
As a package, it's a clear winner because it's texture would suit most looks and occasions.Girls go ahead and rock your dressed up look with this dust of rose 🌹!! Woohoo😊😊