We are supported by readers. When you purchase through links on our site, we may earn an affiliate commission.
Helloooo Gorgeous,
Running against deadlines are now becoming part and parcel of our schedule. Maintaining our luscious locks needs some extra TLC. The introduction of dry shampoo has now become a quick fix for such last-minute appearance.😉 Let's check out The Rushower Scent-sational Dry Shampoo by Soap & Glory !!!
The Rushower Scent-sational Dry Shampoo by Soap & Glory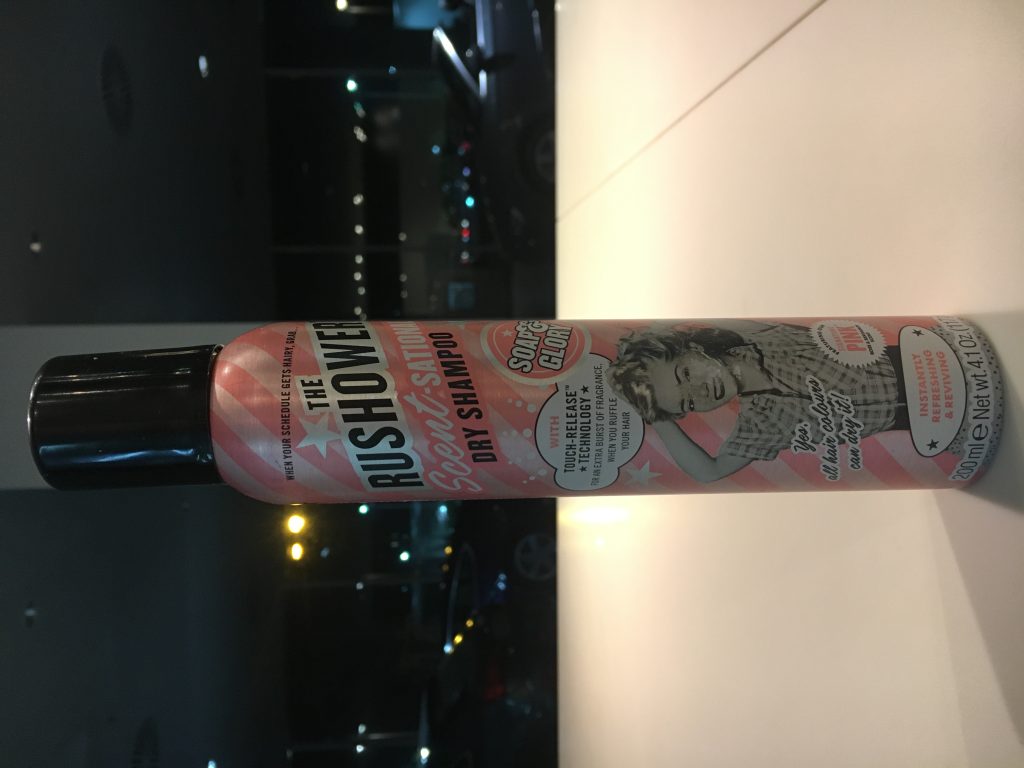 Product Description:
Price: 25 AED (440 Inr)( I got it as a gift from my bestie)
Content: 200ml
Ingredients: ( Refer attached picture)
The Rushower Scent-sational Dry Shampoo Ingredients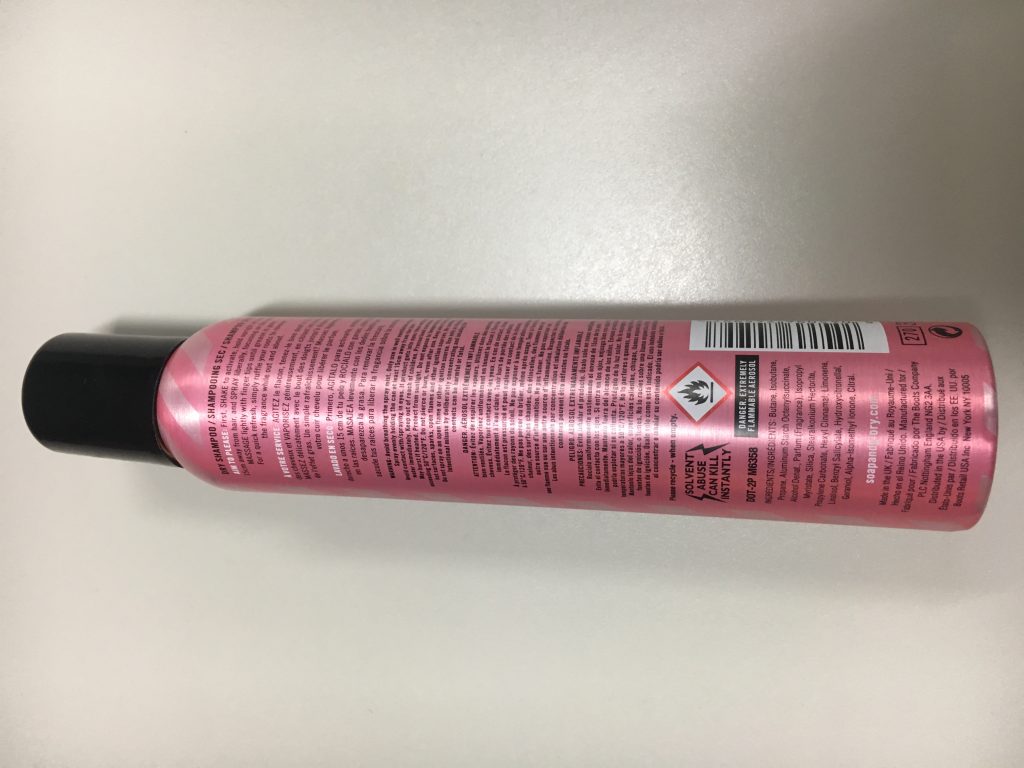 What The Rushower Scent-sational Dry Shampoo by Soap & Glory claims:
– Shampoo hair in 0 seconds
– Suitable for all hair colors
– Instantly refreshes and revives
– Rose & Bergamot scent
– Touch release technology
How to use?
First, Shake to activate, hold upright at least 15 cm away from hair, and spray liberally.Focussing on the roots, massage lightly with fingertips until grease is gone. For a quick refresh, simply ruffle your roots to release the fragrance while out and about.
My experience with The Rushower Scent-sational Dry Shampoo by Soap & Glory says,
This product was on my bucket list for quite some time. Infant for some ladies a dry shampoo is now a must-have in their vanity. To my surprise, my bestie got this for me last year on her trip to Dubai. I couldn't wait to try it on. Let me start with the texture of my hair. Thick, black, voluminous, wavy & curly is how I would describe it. So any product that I use needs some extra quantity for the results to be seen. The design reminds of a girly deodorant with a retro theme image on it. Looks like its a signature style for Soap & Glory products. All product details are clearly described on the bottle. As claimed by the product, it does smell of rose and bergamot scent. It could get a little overpowering for someone like me with a sensitive nose.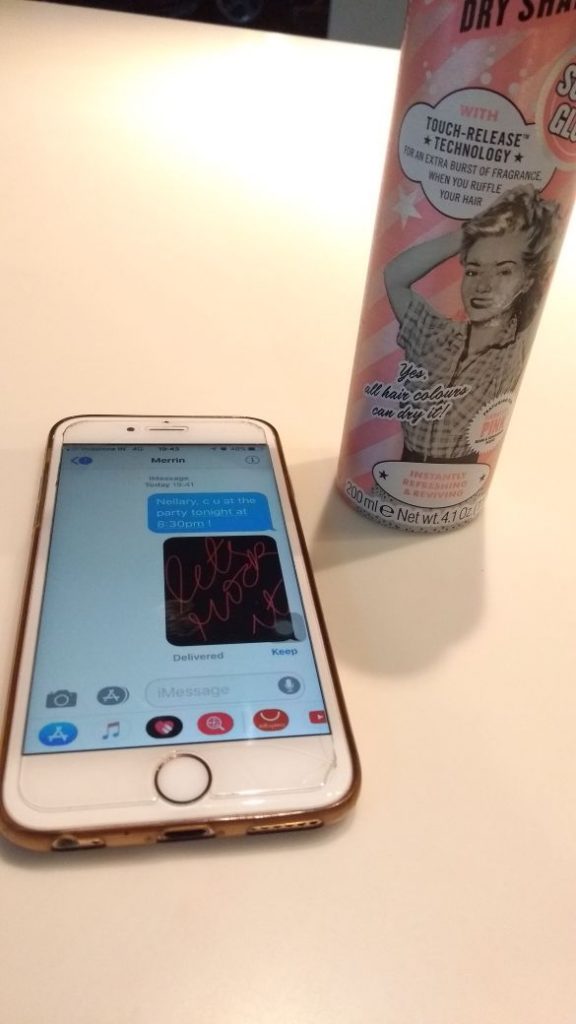 I decided to use it, three days after my hair wash to check it's magic. Based on the instructions mentioned, I sprayed it on the roots at a distance of 15cms (Maybe🤣). It felt like a jet spray of white powdery particles. If not massaged properly, it could white powdery residue. The sudden strong burst of fragrance filled my room with the same scent. It did reduce the greasiness to some extent. The effect of hair after a hair wash was what I was looking at. I noticed that it doesn't have phenomenal results even if sprayed on hair with opposite texture. One of the close friends tried it on as a quick fix, but again it was mediocre. I am confident about the existence of much superior dry shampoos in the market.
Pros of The Rushower Dry Shampoo :
– Travel-friendly packaging
– A fresh boost of fragrance
– Budget-friendly
– Make your hair shiny
– Not tested on animals
Cons of The Rushower Dry Shampoo :
– Overpowering scent ( For sensitive nose)
– Leaves the little white residue
Frequently Asked Questions Related to Dry Shampoo :
1. What is dry shampoo?

Dry shampoo is a starch or alcohol that can be dusted on hair
2. How does dry shampoo work?

Dry shampoo removes excess oil and grease from your hair and makes it silky without washing it.
3. What is dry shampoo used for?

Dry shampoo is used to make your hair feel smooth and washed.
4. Can you use baby powder as a dry shampoo?

Yes, it does not give the same effect as dry shampoo but it can remove some grease or oil from your hair, it can work as an alternative to dry shampoo.
5. Should I use dry shampoo at night or in the morning?

You can use dry shampoo a night before so that you can get your hair fresh in the morning.
VooBeauty Rating: 3/5
Will you repurchase/ recommend The Rushower Scent-sational Dry Shampoo Ingredients?
I would love to check out other brands for more effective results. If you are a fan of the scent of roses, you can use it on days when you want your hair to smell roses😇!!!