We are supported by readers. When you purchase through links on our site, we may earn an affiliate commission.
Hey Peeps,
Greetings to all. We all love to have beautiful skin of the face as well as hands and feet. Our feet are one of the most overlooked parts of our daily beauty routine. As we want to rock and roll with heels flaunting our pedicured feet, Footcare is so important. You can give yourself a fabulous foot by this luxury treatment at home by LuxaDerme. LuxaDerme Foot Hydration Socks is a foot care mask for rough and dry feet. I came across this luxury foot treatment via My Envy Surprise Box. Let's see how LuxaDerme Deep Moisturizing Foot Hydration Socks worked for me!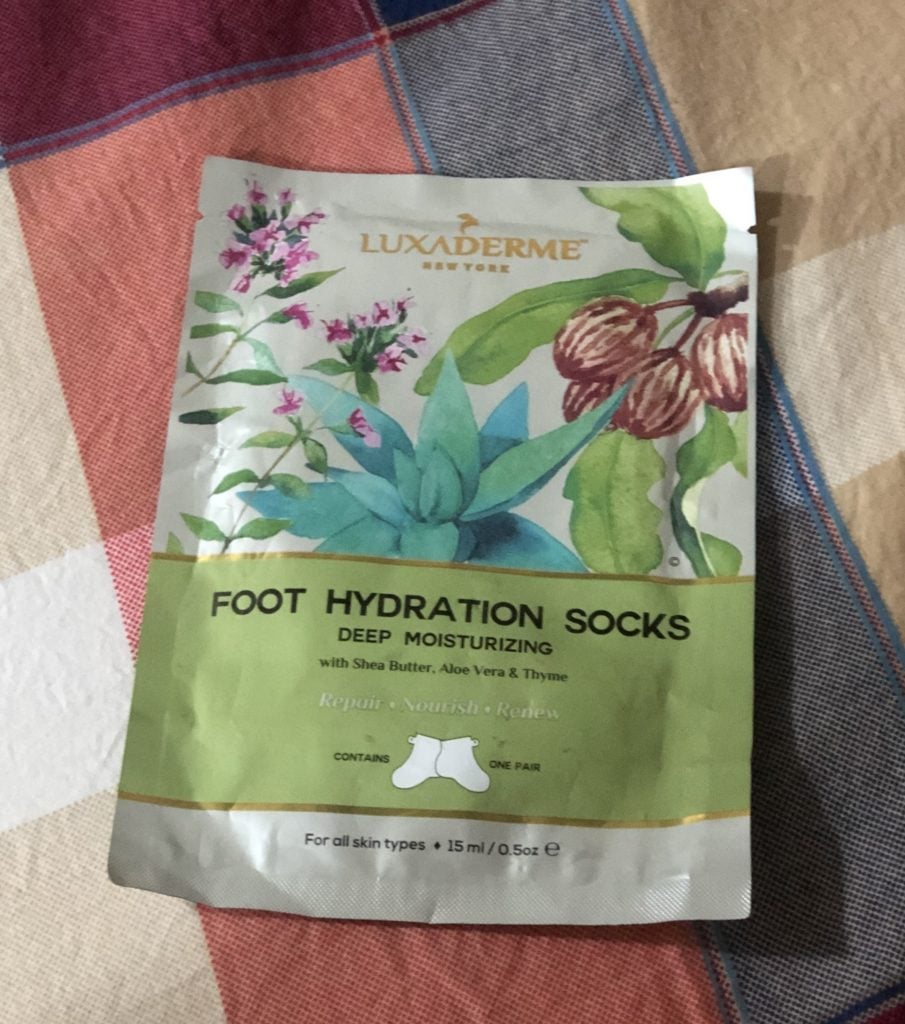 Product Description :
Price: 250 INR on Nykaa
Content: Foot Mask Sheet
Ingredients : (Refer attached picture)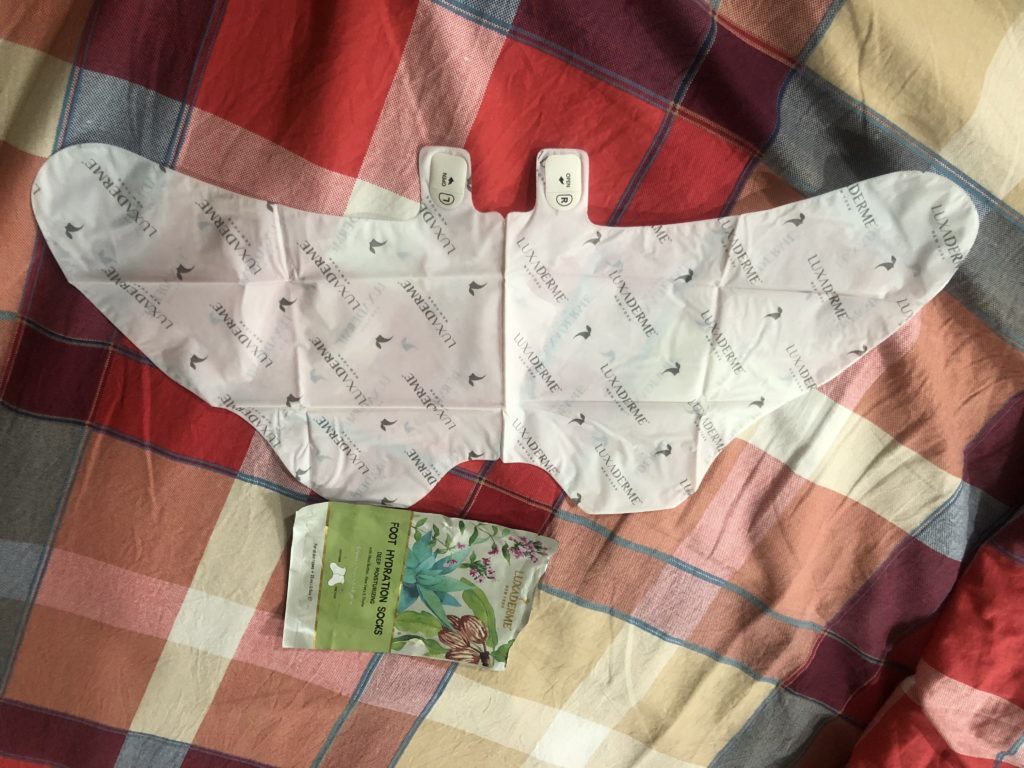 You know what, I did this pedicure at home before sleeping and the result on the next day was amazing. Literally, I woke up with the beautiful baby soft feet in the morning.
Pros of LuxaDerme Foot Hydration Socks :
– Botanical-based formulation
– Cruelty – free
– Paraben and sulfate-free
– Provides instant hydration
– Gives dull and dry feet a rejuvenating boost
– Helps soften cuticles
– Nourishes nails
– Easy to use
– Non-messy
Cons of LuxaDerme Foot Hydration Socks :
– I don't find any
VooBeauy Rating: 5/5
Will you repurchase/ recommend LuxaDerme Deep Moisturizing Foot Hydration Socks?
Yes, You can try it once if you want to pamper your feet and have a good pedicure at home!
Have you tried LuxaDerme Foot Hydration Socks? Do let me know in the comment. We would love to hear your reviews.
Thank you. Hope you find this review informative.
Keep Rejuvenating.