We are supported by readers. When you purchase through links on our site, we may earn an affiliate commission.
Heyyyy Beauties, This review can somewhat be considered in continuity to my previous review on Korres Mint Tea Body cream. My Athens beauty product shopping haul is now under test. I have been using them every day to review them for you ladies. Like you all know I bought beauty products as a souvenir. Voobeauty's mantra of being honest about every product that we review. Korres Mint Tea Shower Gel is again one of the popular brands from Greece. Keep reading to see if we can " shower" a positive review for Korres Mint Tea Shower Gel.
Product Description :
Price: 7.5 Euro ( Approximately Rs.600/-)
Content- 250ml
Ingredients:( Refer attached picture)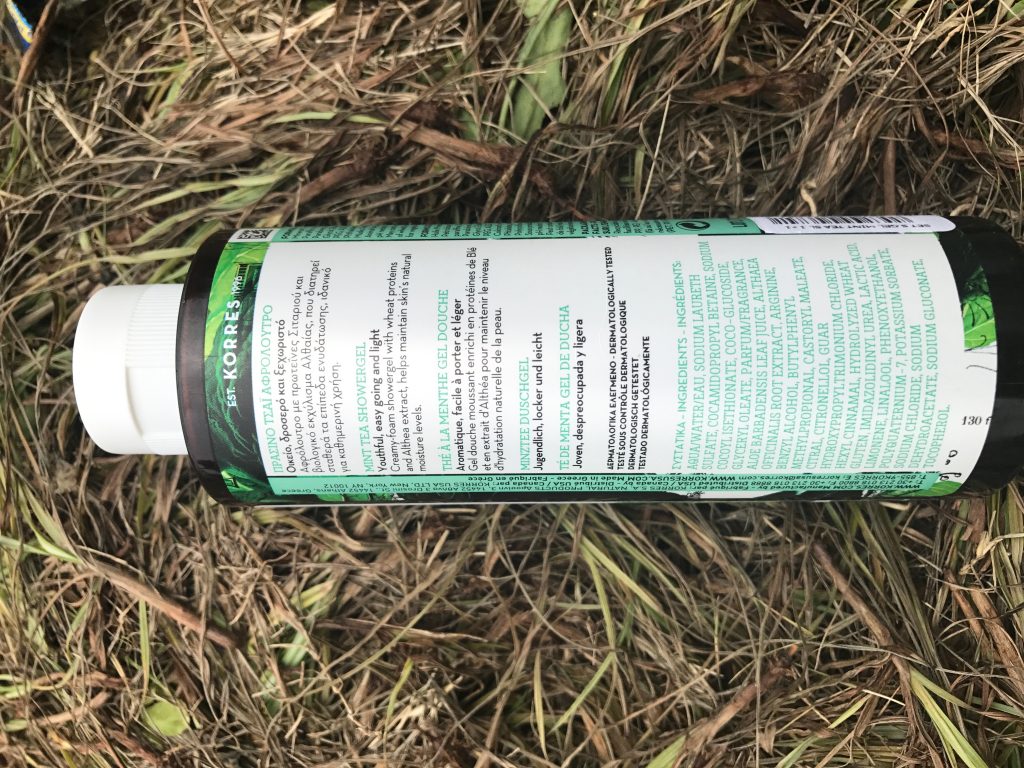 What Mint Tea Shower Gel by Korres claims:
– Maintains skin's natural moisture level
– Wheat protein and Althea extract
– Organically pure
How to use?
Use a loofah ( Preferably an organic one). I bought two natural sea sponge as loofah, which is extremely gentle for everyday use. Take a pea size amount on a wet loofah and scrub it across your body. Allow it to lather itself.
The Packaging of Korres Mint Tea Shower Gel :
I have been using Korres Shower Gel for almost a month now. This was done purposely to ensure that my review is well tested for all you Beauties!!!😇 It took me time to get used to this routine of using a shower gel. I have always been a soap person. Korres as a brand is famous for its organic products. All their products follow a similar pattern when it comes to packaging. It comes in a sturdy plastic bottle with a cap. The opener cap is sturdy enough to withstand any spilling. Ladies these bottles have traveled with me approximately 5000kms. Since this is a Mint Tea flavor, it has a similar design pattern on its exterior. The only practical thing it has missed is the transparency to check quantity.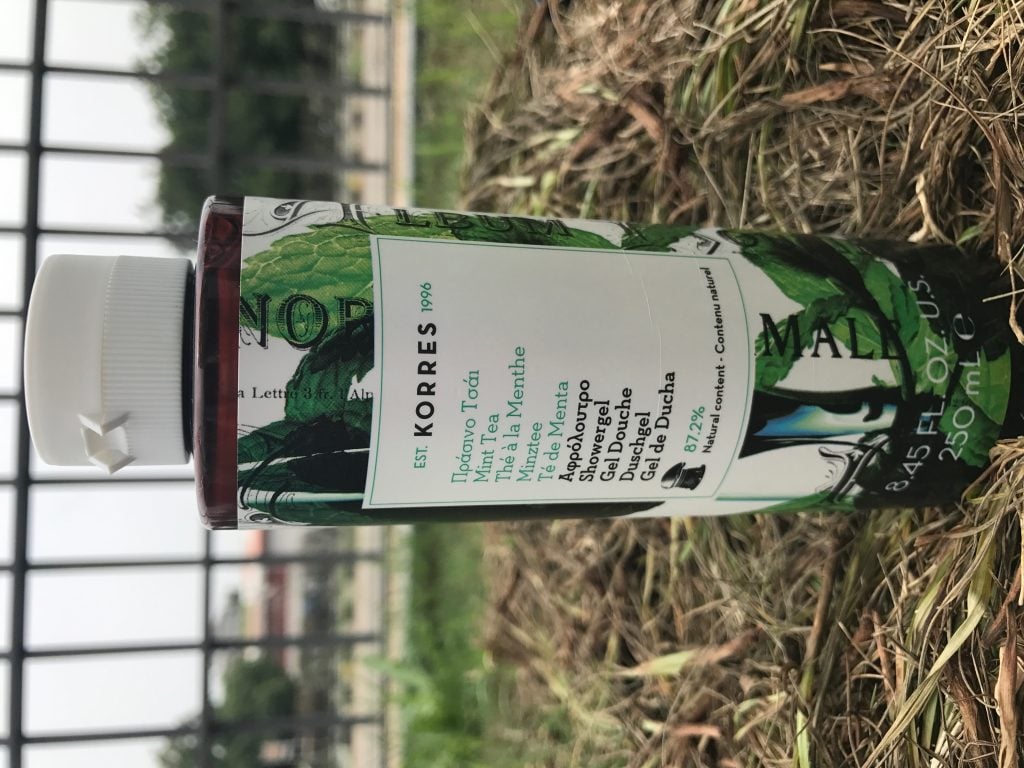 My experience with Mint Tea Shower Gel by Korres says,
Coming to the fragrance, it's very soothing and refreshing. For women who are always on the go like me, it gives me an instant calming effect. The smell isn't very overwhelming, unlike other shower gels. The texture is transparent in a gel form which spreads to lather. I use it with my natural sea sponge which feels very soft on my skin. It clearly is living to its claim of maintaining the natural moisture level. As I am a dry skinned beauty, I follow-up with Korres Mint Tea Body Cream. I am loving the lingering smell it leaves me with. Although it doesn't last very long, I like it that way. Most organic products will have a short lived fragrance. Overall, I am pretty happy and satisfied with the results.
Pros of Korres Shower Gel :
– Organic and safe
– Moisturises without leaving an oily residue
– Soothing fragrance
– Lingering smell
Cons of Korres Shower Gel :
– Availability
– Expensive
VooBeauy Rating: 4/5
Will you repurchase/ recommend?
This one is working perfectly fine for me.👍👍👍👍 I would want to stock up on more if given a chance. Strongly recommended if you can get your hands on them😜